Alena Johnson Named 2022 Healthcare Influencer by GlobeSt. Real Estate Forum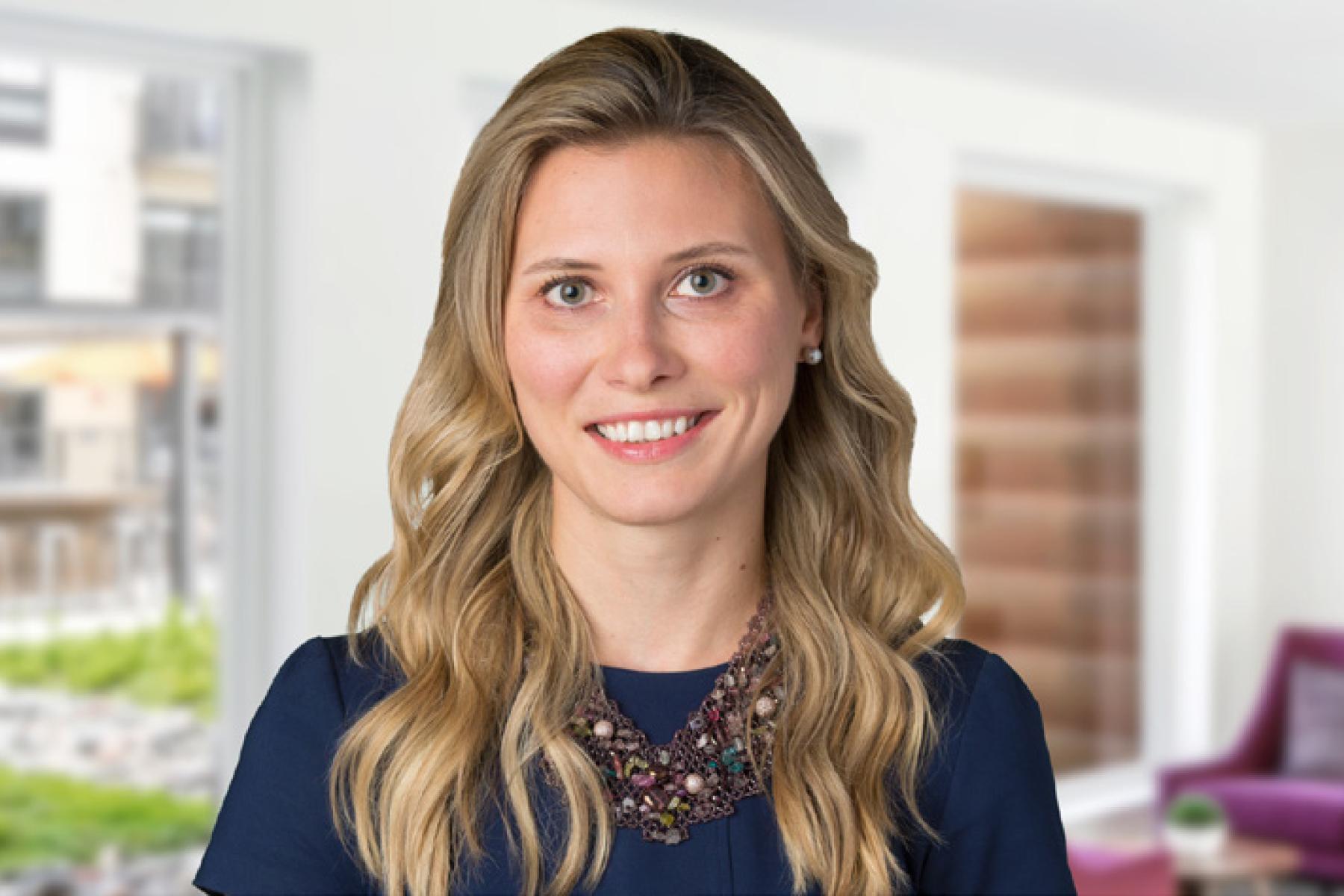 We're thrilled to share that GlobeSt. Real Estate Forum, a leading digital magazine in the commercial real estate space, has recognized Alena Sakalouski Johnson as a 2022 healthcare influencer!
Alena is no stranger to adversity; in fact, at the age of 18, Alena and her family immigrated from Belarus to the United States, where she learned English while simultaneously getting a Bachelor's and Master's degree in architecture from the University of Minnesota. It was at one of her first jobs as a perioperative aide at Allina Hospital that Alena found her passion for healthcare design and its impact on experiences for patients, their families and providers.
Now, Alena is an ACHA-certified healthcare architect—one of only 400 in the country and one of seven in Minnesota. In her role as vice president of architecture, healthcare, she brings nearly 16 years of extensive knowledge and leads a team of 17 healthcare architects and designers in Ryan office locations across the nation. She participates in all aspects of the design process, from clinical planning and conceptual scoping to leading teams of clients, consultants and construction partners.
"Alena has been a leader for our healthcare team since the day she started at Ryan. Her passion and strategic approach to healthcare helps ensure that every project is a success," said Mike McMahan, executive vice president and healthcare sector leader at Ryan. "Not only does she advocate for clients, but she also supports and mentors her own team members, which further enhances our integrated approach."
Since joining Ryan in 2017, Alena has been instrumental in growing our healthcare team's pediatric and cardiovascular design practice. She's been involved in several healthcare projects, including the Valley Ambulatory Surgery Center in St. Charles, Ill.; St. Peters Ambulatory Surgery Center & Clinic in St. Peters, Mo.; the University of St. Thomas Center for Well-Being in St. Paul, Minn. And currently, she's leading her team through the design and construction of two state-of-the-art cardiovascular centers, a dementia-friendly clinic and a behavioral health clinic.
She also participates at the grassroots level with organizations who fight for causes she's passionate about. With the Advocates for Human Rights of Minnesota she serves as a translator—in six different languages!—where she has changed the lives of refugees and immigrants, women, ethnic and religious minorities, children and other marginalized communities.
See the full list of GlobeSt. 2022 healthcare real estate influencers here.