Are We Heading Towards Supply Chain Stabilization?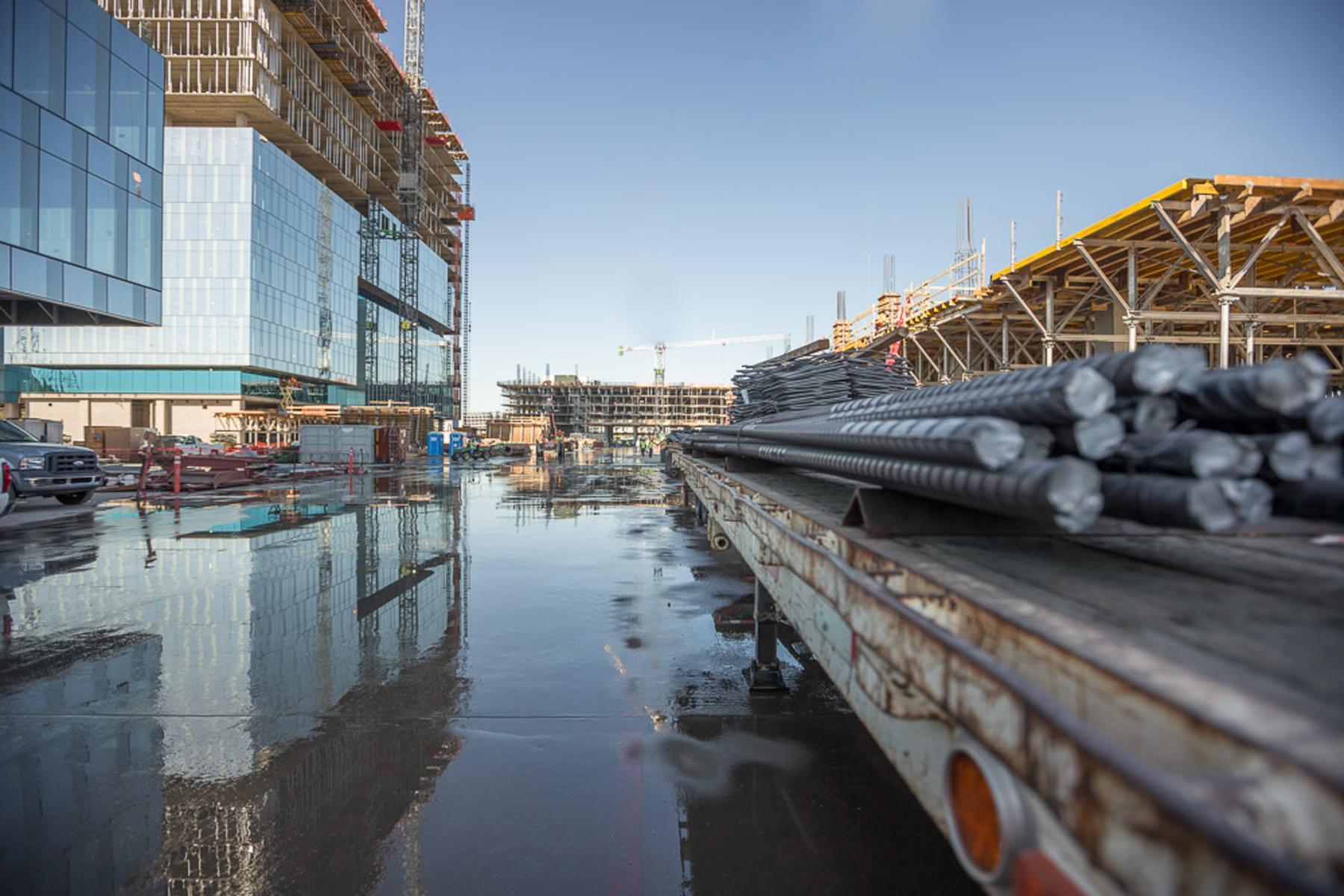 The past couple of years have been turbulent to say the least. The supply chain volatility is unlike anything we've experienced. With the continued rising costs of raw materials and supply chain shortages, developers are facing an uphill battle on construction sites across the country. Though the market remains volatile, construction must go on. For some businesses, being up and running outweighs the higher costs.
Ryan currently has nearly 150 active projects across the country with construction kicking into high gear in several markets including Austin, Denver, Minneapolis, Phoenix and Tampa. Along with our material tracking tools, our national partnerships with manufacturers, suppliers and distributors enable us to keep close tabs on how supply chains are performing. Although we're still in the thick of supply chain shortages and high costs, steel could be an early indicator of potential supply chain stabilization.
"Overall, steel is showing characteristics of the larger supply and demand pattern for construction materials," said Jeff Halper, vice president of procurement. "Even though [steel] costs are stabilizing, and lead times are improving, we're not back to pre-pandemic prices yet. And we may not reach those levels because of rising energy costs."
It's also important to acknowledge that there's still uncertainty ahead. Dale Emter, senior preconstruction manager, adds, "Steel commodity prices do take a while to work through the supply chain. Our HVAC contractors are just starting to see considerable inflation based on raw material pricing increases from last year."
Although there are still a lot of unknowns, the market does seem to be easing. And steel commodities have showed some early indicators of potential supply chain stabilization in the following three ways:
Lead times are improving

: Along with precast, steel lead times are starting to revert to more reasonable lead times. For example, steel bar joist lead times are currently 6-7 months, down from 10 – 11 months earlier this year. As demand lessens, manufacturers can make better lead time commitments.

New project bidding intensity is easing:

Some of our steel suppliers are noticing the decrease in bidding as projects get delayed or canceled because of costs and lead times.

Costs are declining:

While costs are still fluctuating with inflation and higher energy costs, the cost of steel commodities are trending downward from the huge spike in 2021.
These indicators provide an optimistic outlook, and we'll continue to track steel commodities to see if it continues to characterize the performance of the overall supply chain. If there is one thing to be certain about, it's that relief is in sight.