Cadence Premier Logistics Celebrates Opening of Second Building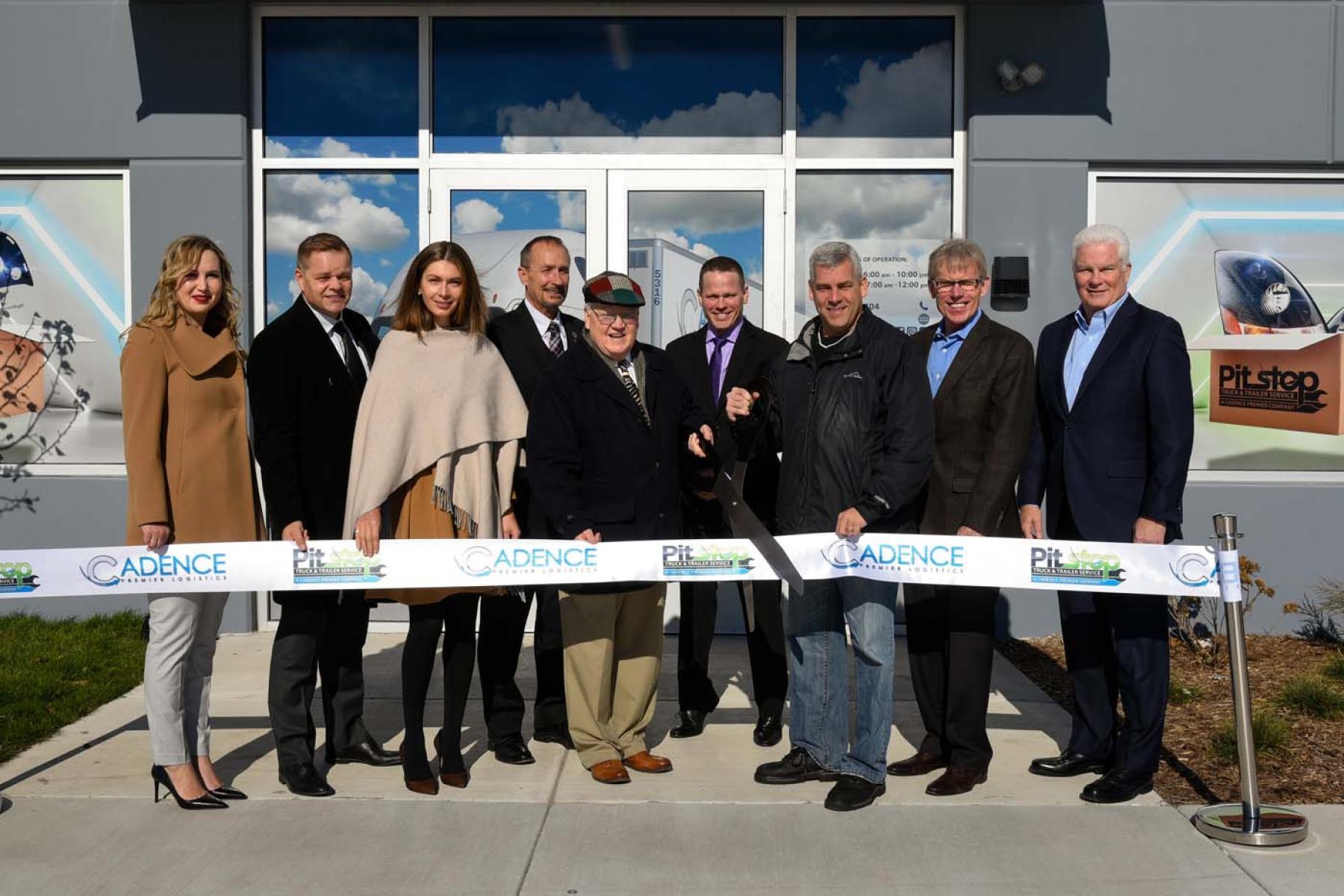 Joliet, IL
(
Nov 14, 2018
)
Cadence Premier Logistics celebrates the opening of their second building: Pit Stop Truck Center in Joliet Illinois this week. The 77,000 square foot building marks the completion of phase two of their overall 200,000 square feet of operations. The new Pit Stop facility has been built to accommodate the latest in technologies as transportation moves toward electric and piloted vehicles additionally, Pit Stop will offer over the counter truck and trailer parts, diesel fuel sales, electric charging stations, drive through truck wash, and further plans in retail.  
"The growth of our company is a result of the county, city, and surrounding community support," said Rocky Caylor, CEO and Tom Maciulis, Chairman of Cadence Premier Logistics. "It is because of the good people we have surrounded ourselves with, beginning with our associates and drivers, working with Ryan Companies and Harris Architects, as well as, the municipalities support of our business which has made this a rewarding and enriching growth experience."
Construction and project management was conducted by Ryan Companies US, Inc. utilizing skilled trades and Harris Architects handled building design. 
Additionally, Cadence Premier Logistics / Pit Stop's leadership team has a forward-thinking vision for the new building. In the upcoming months, they will be adding five electric tractors to its current fleet and twenty electric vehicle charging stations to accommodate its fleet and other electric powered vehicles. "It is important that we understand and embrace the future, as a transportation and maintenance company focusing on the impact that our operations have on the carbon footprint is important," said Caylor. "Equally important is providing on-going training in technologies for our planning and development team, compliance associates, industry leading drivers/pilots, IT service techs, and tools needed for our customers to operate in a safe and effective manner, having the electric tractors and charging stations available is an important byproduct of that desire."
The new project will also create an opportunity for partnerships with local high schools and college students to secure additional technical training. Cadence will conduct training programs and offer internship opportunities to students. "Over the course of the past few years we have partnered with local / regional educators, it has been through this partnership we have been able to see the importance of hands on training. By embracing the past and looking to the future we want to be a catalyst for young people to see what opportunities exist in a career in the transportation, logistics, and supporting technology industry," said Caylor.