Construction Inclusion Week: A Message From Our CEO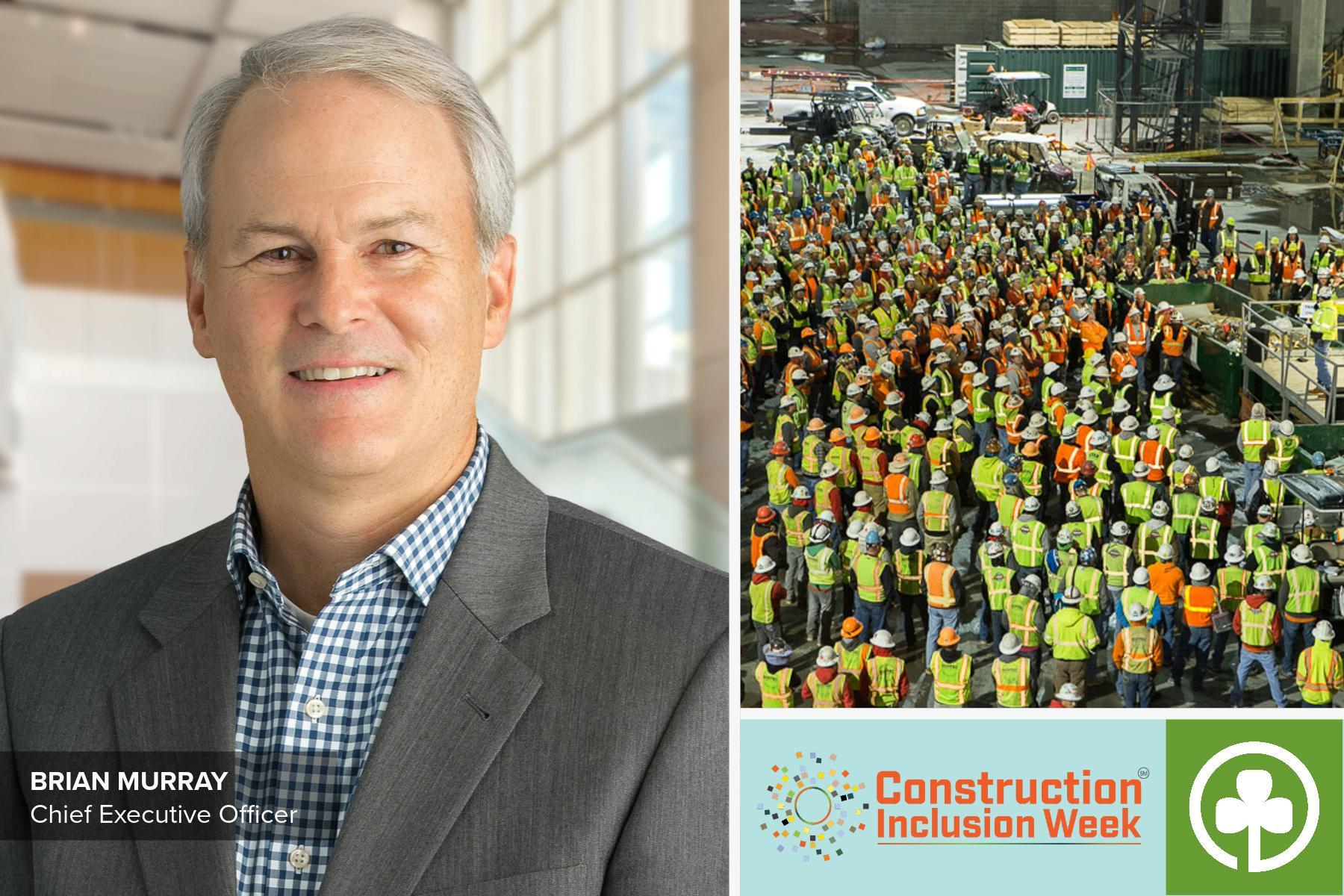 Thoughtful action combined with a focus on championing diversity, equity and inclusion are interwoven in the values that guide us at Ryan and are core to our culture. This is why we are proudly sponsoring the third annual Construction Inclusion Week happening this week, October 16 – 20. We are joining our industry peers to increase awareness while celebrating diversity, equity and inclusion within our offices, in our managed properties, on our job sites and across the industry.
The main priorities for this week are:
To stand united in setting expectations and promoting consistent and supportive behavior

To champion inclusion that empowers us to reach our full potential, fueling innovation and connection with our team members, clients and the communities we serve.

To harness and leverage the capabilities and global reach of the construction industry, and to cultivate and perpetuate diversity, equity, and inclusion.
What I appreciate the most about setting aside a dedicated week to focus on inclusion in the construction industry is the idea that our actions don't have to be complicated or overthought. It can be as simple as living our value of respect, where we commit to treating everyone – coworkers, clients, and community members – with respect. We practice inclusion, fairness and understanding in every encounter. Respect and inclusion are about leading with acceptance.
Our industry needs to get better at championing this work, and I embrace the heightened focus that is occurring and our role in fostering inclusion and ensuring that equity is apparent. A healthy culture leads to increased safety and allows each of us to perform our best work and deliver excellence for our clients. And when we focus on supplier diversity, we promote economic value that reaches into the communities where we operate by increasing opportunities for diverse businesses and enhancing the competitiveness of the supply chain.
To learn how you can help move the industry towards a better, more inclusive workplace, visit the national Construction Inclusion Week website here.
– Brian Murray, CEO