Creating More Sustainable Environments: Real Estate Management Best Practices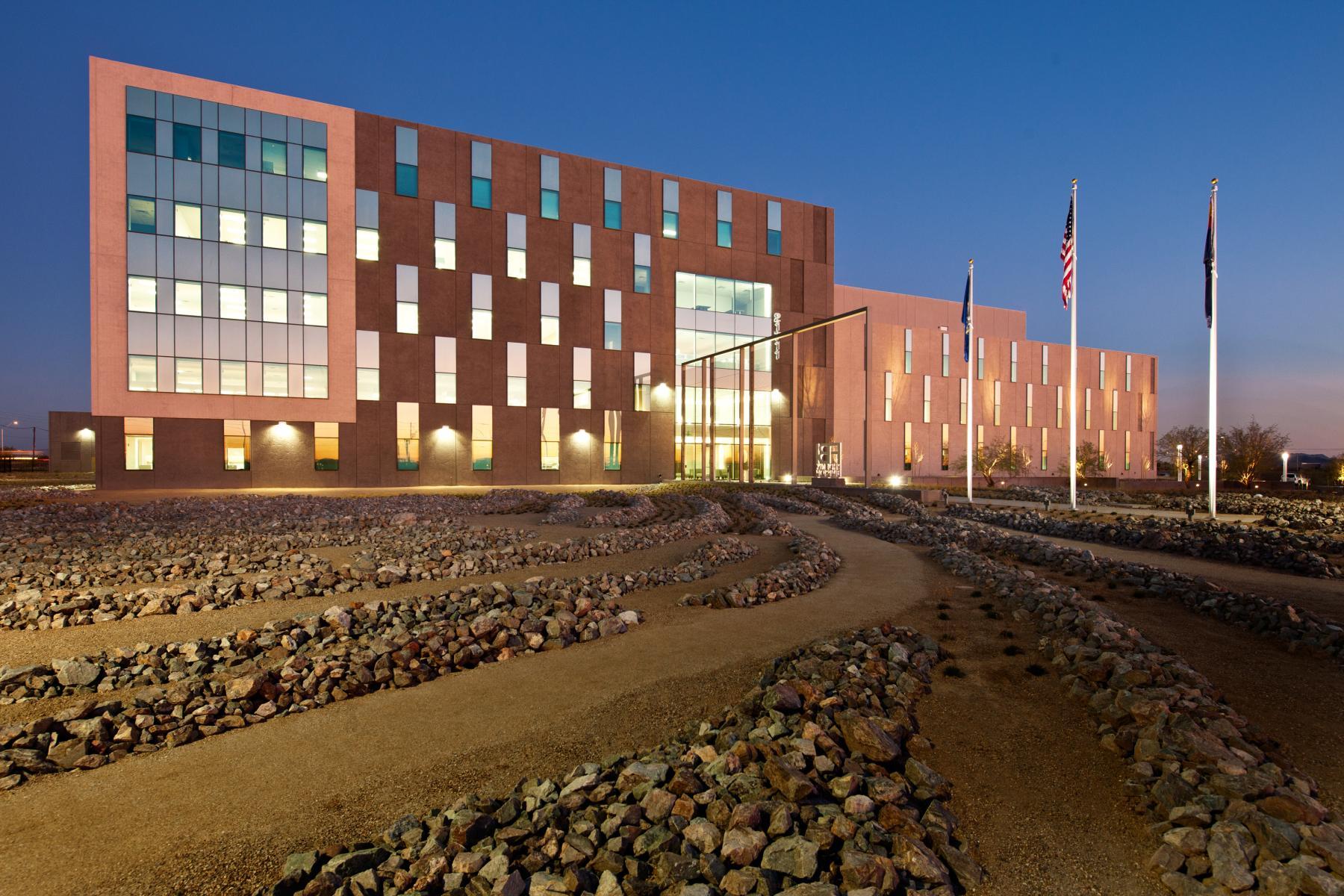 Phoenix, Ariz.
(
Jun 22, 2022
)
We take sustainability seriously at Ryan Companies, finding ways to introduce our clients to new ideas and proactively offering environmentally friendly solutions to create more sustainable environments. The GSA Professional Office Building in Phoenix, AZ, is a prime example; developed and financed, designed and built, and currently managed by Ryan Companies. The project received LEED Gold Certification at its completion in 2012 and was recertified as LEED Gold in 2019.
But that's not the whole story.
Ryan's REM team embraced its sustainability role and hasn't stopped. The team continues to fine-tune numerous sustainable best practices—an effort which won the team the 2022 Building Owners and Managers Association International (BOMA) TOBY Regional Award in the Earth category and is now in the running for the international award.
These best practices play a key role in encouraging the tenant's own sustainability efforts, while also strengthening practices across Ryan-managed properties nationwide:
Energy- and Water-Efficient Equipment
Regularly evaluate for sustainable solutions
Installing water-efficient bathroom faucets and toilets during construction was a great first step in sustainability, but our team knows the importance of regularly assessing buildings for improvements and upgrades. For example, a few years ago, our REM manager approached the facility's owner about purchasing a heat exchanger to reduce electrical usage. After reviewing heat exchanger specifications, expected return on investment (ROI) and current energy usage, the large expenditure made sense from both financial and sustainable view points and the owner moved forward with the recommendation. In just three years, the heat exchanger paid for itself and helped contribute to a 15-percent decrease in energy usage.
Another opportunity presented itself in 2020 when our team replaced 21 existing exterior pole lights on the property with LED fixtures and bulbs, with an expected ROI in less than four years. Currently, interior CFL canister lights are being replaced with LED lights as they go out, with about 70 percent of the lights already replaced.
Metering and Monitoring
Record data and know what it means
Keeping meticulous data is essential, but so is taking the time to analyze it. The GSA Professional Office Building's maintenance engineer documents data, watches for patterns, spots inconsistencies and proposes solutions. A few years ago, after logging building water temperatures, he noted that the water-cooling towers were lowering the water temps more than necessary. Adjustments in the settings made the second-largest impact to electricity savings after the heat exchanger.
INTERESTED IN LEARNING MORE ABOUT GSA OR CREATING A MORE SUSTAINABLE ENVIRONMENT?
Green Cleaning
Find effective, earth-friendly products
Planet-friendly, CDC-approved cleaners are available and effective. The team was already using a CDC-approved green cleaner prior to the start of the Covid-19 pandemic and quickly added an additional bathroom disinfectant to meet the new standards. These cleaners are low emitting and least toxic; and they reduce plastic use. Additionally, we conduct day cleaning at the building, which reduces electricity usage by not powering the lights at night.
Sustainable Landscape Maintenance
Choose sustainability-focused vendors and be proactive
Monitoring the landscape and keeping open communication with the vendors enables our team to find more opportunities for sustainable choices. Our building maintenance engineer regularly walks the 13-acre site with the landscaper, evaluating water usage and proactively looking for problems before they occur. The team also seeks vendors who are sustainably focused and asks lots of questions. The current landscaper hauls the property's green mulch grass to the municipality's green waste program, while chipped wood from tree trimmings is delivered to a nearby farm for driveways and plantings.
Recycling
Recommend simple solutions      
Even if the facility tenant doesn't have established recycling programs, there are ways to introduce simple changes that make an impact. For example, our management team was looking for easy, low-cost programs and coffee pod recycling seemed to be a natural fit. We quickly researched the process, checked in with the cleaning crew, and implemented K-Cycle, Keurig's K-Cup pod recycling program. The affordable, easy-to-manage recycling system keeps about 1,000 plastic pods out of the landfill each month.
Much like the introduction of K-Cup recycling, sustainable changes happen best through research, education, communication and introducing one improvement at a time. At the GSA Professional Office Building, that's looked like regular trainings for our building staff, open communication with other Ryan REM managers, educational materials and events for the building tenants, and proactively seeking sustainable solutions.
CONNECT WITH US
Contact Alisa to discuss GSA or how we can help you create a more sustainable environment for your project.