Iowa State Student Receives Ryan Companies' Scholarship to Support His Final College Year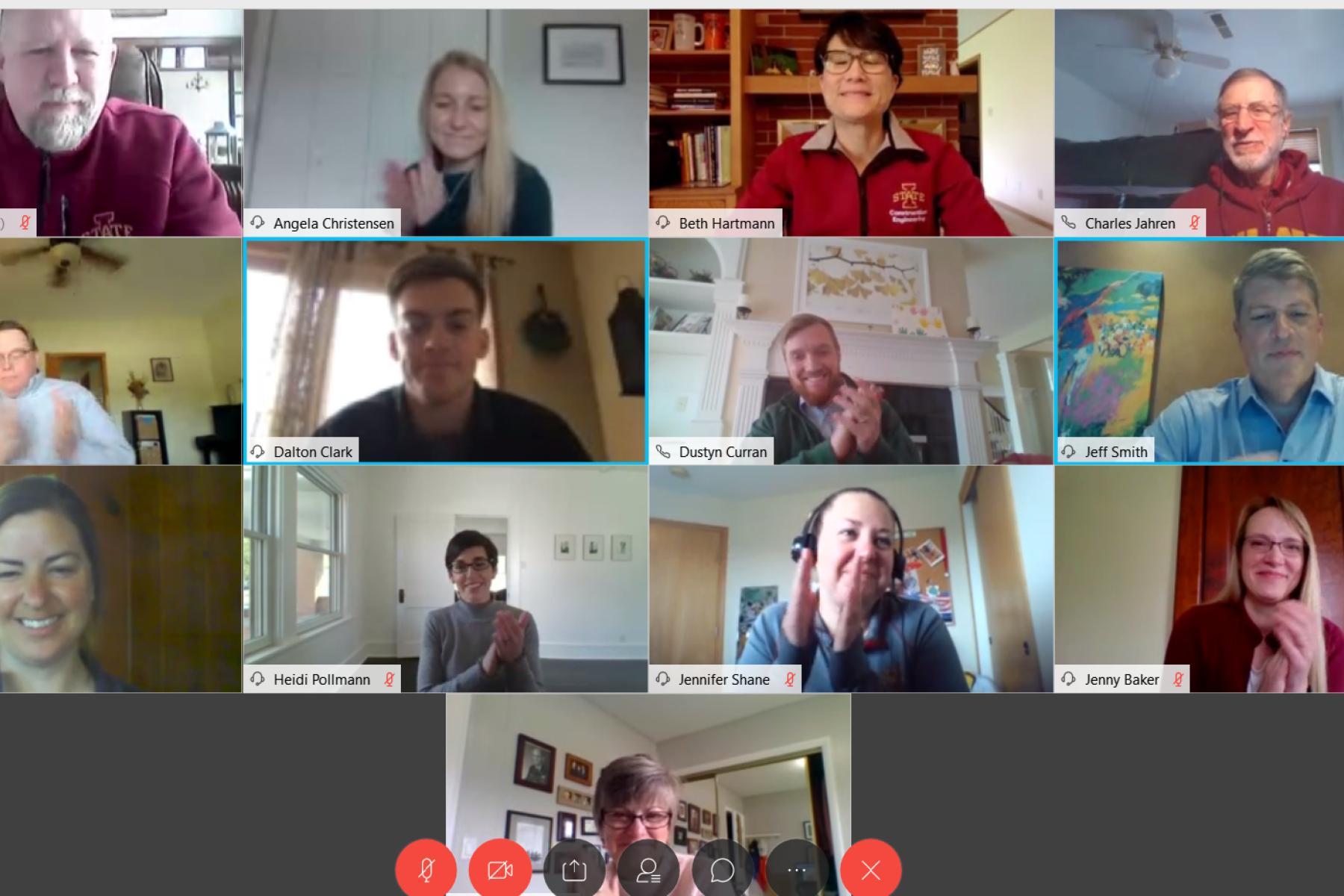 Despite the closures COVID-19 has forced upon communities, we proudly presented the Scott Kinkade Memorial Scholarship Award to Dalton Clark of Tipton, IA, this week. The award is typically presented in person at the Iowa State University Associated General Contractors (AGC) Student Chapter Banquet, but due to COVID-19 closure measures, was presented during a Zoom meeting attended by Dalton, Iowa State faculty and Ryan Companies representatives. The Zoom meeting was recorded and can be found here.
The scholarship covers one full year of in-state tuition for a college student currently enrolled at junior or senior level at Iowa State University's Construction Engineering program. To be eligible for the scholarship, the student must hold a cumulative GPA of 3.00 or above and will be involved in community service, good citizenship and possess strong leadership abilities in addition to their academic excellence.
Scott Kinkade was a long-time Ryan employee and a 1975 graduate of Iowa State's Construction Engineering program. Scott was well respected and a leader in the construction industry. Unfortunately, Scott passed away suddenly on March 20, 2003, but he left behind a legacy of honesty, integrity, cooperation, community service and a willingness to give his time to help others. It Is our objective through this scholarship to recognize a worthy student who exhibits these same qualities. This scholarship is given as one way to memorialize Scott and to show our appreciation for the success he created for Ryan and our customers.
Dalton has gone above and beyond in his academic and personal journeys. In the spring of 2019, Dalton was getting a routine eye screening because he was planning on flying for the Navy. Unfortunately, that screening disqualified him from his Naval ROTC unit on Iowa State's campus, taking away his tuition scholarship for his last year of school. He was left with some big decisions moving forward in terms of his career and how to pay for college and living expenses.
We are beyond honored to be able to award Dalton with this scholarship so that he can finish out his schooling with the funding he deserves. His work ethic, career goals and community involvement align with the values Scott Kinkade showed us during his time at Ryan, and we are grateful to be able to support a young professional who will one day be working alongside our teams in the construction industry.