Keisha Duck Named as New Chief Human Resources Officer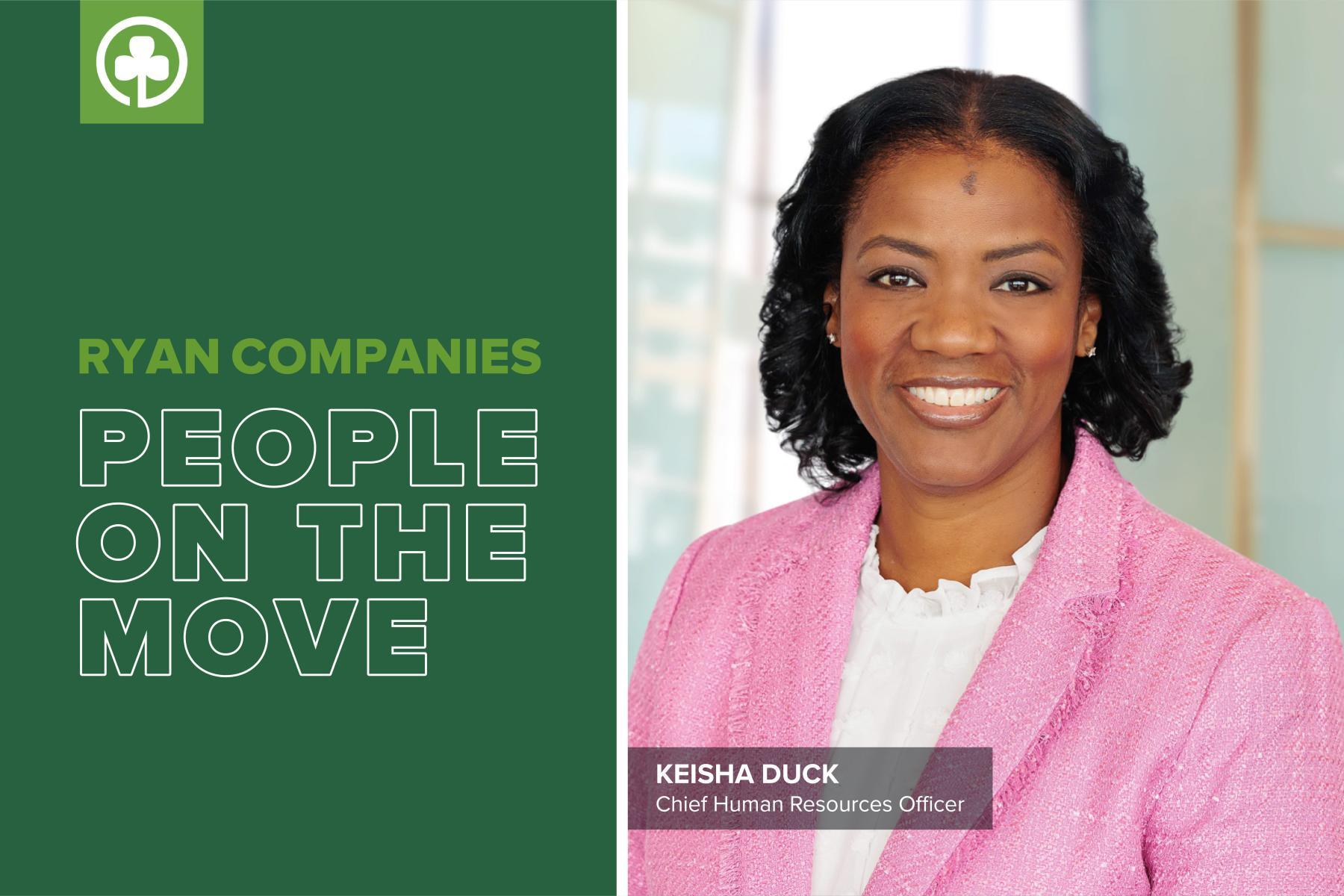 Atlanta, GA
(
Jul 11, 2022
)
Whether its client relationships or the culture we create for our employees, we're committed to putting people first. Why? Because we know that when we create and sustain a positive working environment for all, we're able to feel and perform our best.
So as we continue to grow and expand as an organization, it will be Keisha Duck, our new chief human resources officer that will help us continue to build an engaged, inclusive and high-performing culture.
With more than 20 years of progressive experience in leading teams and scalable, reliable and innovative solutions, Keisha will be the strategic bridge between our business strategy and the people who bring it to life.
Based in our Atlanta, GA office, she will be responsible for developing and executing a human resource strategy which includes succession planning, talent management, change management, organizational and performance management, human resource information systems, learning and development, diversity, equity and inclusion, and compensation and benefits.
"It's an exciting time to be at Ryan. The company is experiencing tremendous growth and I'm thrilled to be a part of it," said Keisha Duck, chief human resources officer. "Throughout Ryan's evolution, my goal will always be to provide and sustain an environment where team members can be the best versions of themselves and do their best work."
Keisha is coming to us from Cox Automotive, where she was the vice president of global talent, learning and culture. She's currently a board member of the Atlanta Women's Foundation and HR committee member of the Communities in School. She also holds bachelor's and master's degrees from Clemson University.
Welcome to the team, Keisha!