Largest Speculative Industrial Development in 20 Years Leases to National E-Commerce Client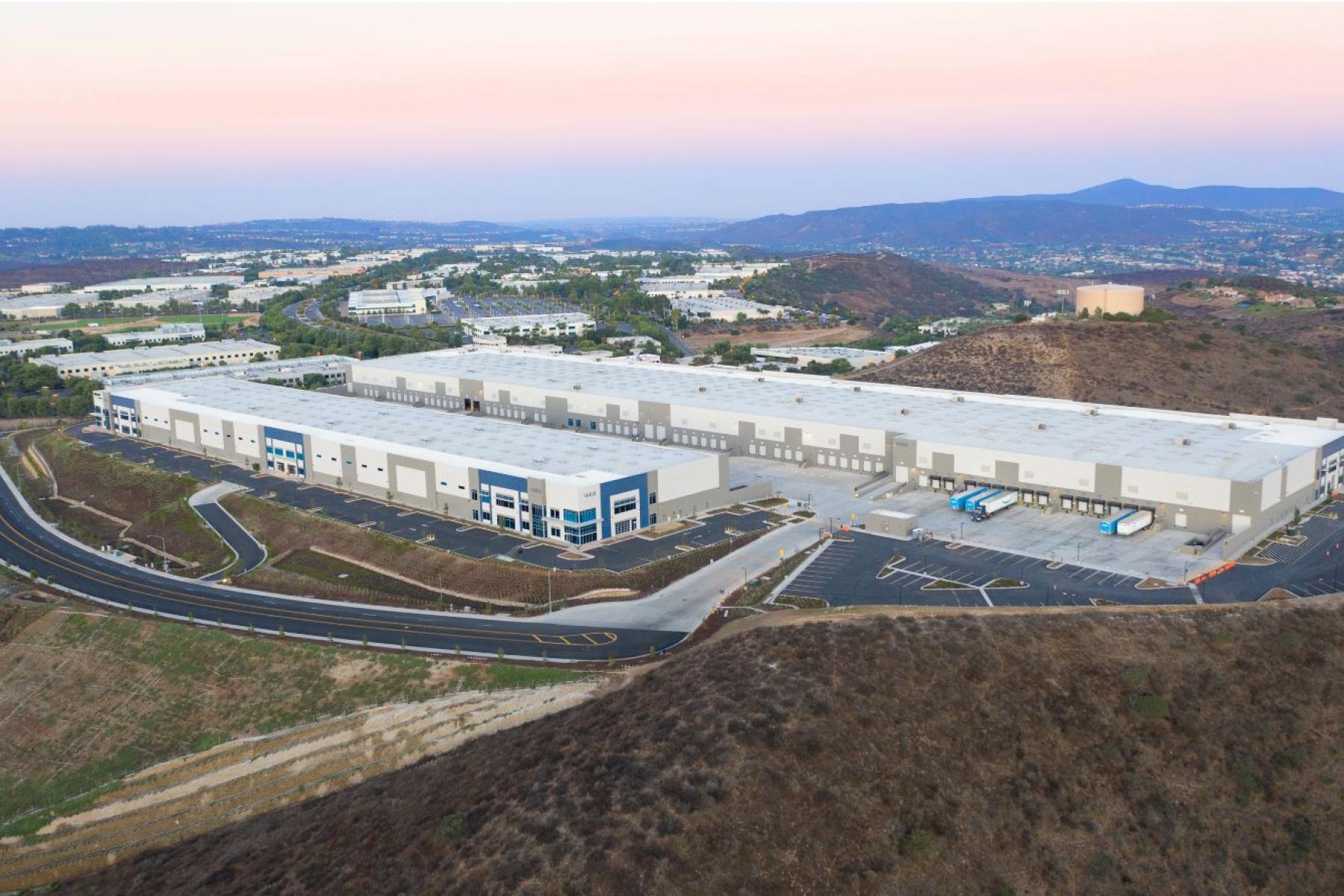 POWAY, Calif.
(
Jan 11, 2021
)
Developer and builder Ryan Companies US, Inc., along with joint venture partner DWS, announce the completion of the Class A, two-building infill logistics and distribution development, Vantage Point, which will add 533,950 SF to the company's industrial portfolio in San Diego County.
Vantage Point is located in the prestigious – and one of the most centrally-located commercial real estate markets in San Diego County – South Poway Business Park. Initially, this industrial development was built speculatively, but during construction, a national e-commerce client signed a long-term lease for both buildings, totaling 533,950 SF.
"We were very excited to pre-lease the entire project during construction," said Chris Wood, Ryan Companies Regional President, "Our state-of-the-art design, modern amenities and central location generated a substantial amount of tenant interest in the early stages of construction—ensuring that Vantage Point will remain among the top industrial projects in San Diego County for decades to come."
Vantage Point features 36-foot minimum clear heights, 180-foot concrete common truck courts, 113 dock-high loading doors, 12 grade level ramps and an ESFR fire suppression system with K-22 heads for maximum utilization. Additional property amenities include six electric vehicle charging stations with the infrastructure in place to increase to 127 stations, 6,700 SF of outdoor amenity space and a bocce ball court. One of the key features is the three driveways, two for employee vehicles and one for truck traffic, which increases functionality and safety of the property.
"The strategic location and functional design of Vantage Point proved to be vital in attracting such a prominent e-commerce customer," said Ryan Grove, Senior Director of Real Estate Development, "The project also achieved a LEED certified designation, which we deemed essential when we were in the design phases of the project."
Todd Henderson, DWS Americas Head of Real Estate stated, "This is the culmination of our investment thesis to deliver and own state-of-the-art industrial projects in markets with desirable fundamentals. We're proud of our 30-year presence as an institutional owner of commercial real estate in San Diego County and throughout the United States and our partnerships with leading firms."
In addition to providing development, architectural and construction services for the project, Ryan's real estate management team was brought on board and helped transition the property from construction operations. The team will continue to manage the building while focusing on customer service, financial budgeting, expense control and tenant engagement.
With the completion of the project, Ryan Companies has completed over 1.24 million SF of Class A warehouse space in San Diego County in the last 24 months, which solidifies Ryan Companies as a leading industrial developer and builder in the San Diego region. Additional warehouse projects recently completed include the 405,000 SF Pacific Vista Commerce Center and the 303,000 SF Poway Ridgeview project on behalf of Healthpeak Properties.
About Ryan Companies US, Inc.
Founded in 1938, Ryan Companies offers comprehensive commercial real estate services as a national developer, architect, capital investment consultant, builder and real estate manager with a focus on bringing lasting value to its customers and the communities in which it works. Ryan market depth includes retail, industrial, healthcare and senior living. Ryan development and corporate build-to-suit work spans a wide range of product types including office, mixed-use, hospitality, multifamily housing and mission critical facilities. Ryan has nearly 1,500 employees in 15 offices and has completed projects in 39 states. For more information, visit ryancompanies.com.
About DWS Group
DWS Group (DWS) is one of the world's leading asset managers. Building on more than 60 years of experience and a reputation for excellence in Germany and across Europe, DWS has come to be recognized by clients globally as a trusted source for integrated investment solutions, stability and innovation across a full spectrum of investment disciplines. DWS wants to innovate and shape the future of investing: with approximately 3,600 employees in offices all over the world, we are local while being one global team. The brand DWS represents DWS Groups GmbH & Co. KGaA and any of its subsidiaries such as DWS Distributors, Inc. which offers investment products or DWS Investment Management Americas Inc. and RREEF Americas L.L.C. which offer advisory services.