LEED vs. WELL Certifications: What's the Difference?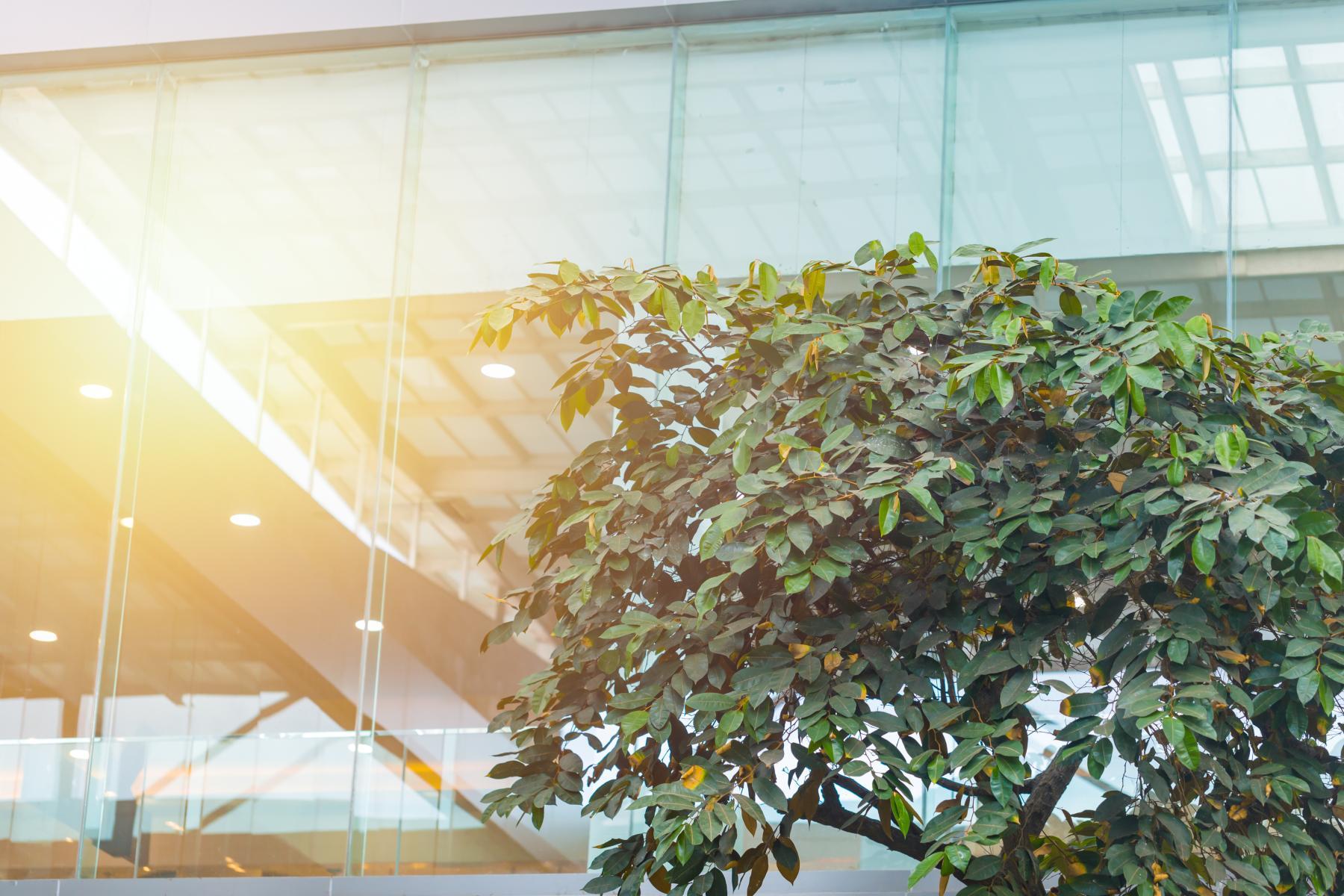 As eco-friendly and sustainable building initiatives continue to grow in popularity, green building standards are becoming the norm. Accredited certifications like LEED and the WELL Building Standard® are being used to validate a company's sustainability and wellness efforts before, during and after construction is complete. And while the two certifications similarly promote healthy, efficient and green building practices, they're actually very different. We'll break it down!
LEED
LEED, which stands for Leadership in Energy and Environmental Design, is one of—if not the most—widely used green building rating certification in the construction and development industry. It was founded by the United States Green Building Council (USGBC) in 1994 to measure the impact that buildings have on the environment and energy, while promoting market transformation towards sustainable design.
LEED is available for all building types and phases, including new construction projects, existing buildings, neighborhood mixed-use developments, residential houses and more. For a building to become LEED certified, it will need to receive a certain amount of "points" that are based on the building's physical structure and whether it meets environmental criteria, like: construction materials, water management and efficiency, waste control, low-emissions materials, indoor air quality and energy usage. Depending on the number of points achieved, a project will earn one of four LEED ratings: Certified, Silver, Gold and Platinum.
WELL
The WELL Building Standard® was launched by the International WELL Building of Institute (IWBI) in 2014 as the first building standard to explore the relationship between a building and the health and wellness of its occupants. The IWBI partnered with scientists, doctors, architects, designers and wellness thought leaders to develop a list of standards that focus on promoting healthy and active lifestyles through the way a building is designed, built and operated.
WELL certifications can be applied to different types of residential and commercial buildings, including new construction, existing buildings and remodels. Compliance is rated by an independent third-party assessor who awards a score based solely on occupant health and comfort. "Points" are awarded across multiple categories on criteria like air and water quality, natural light exposure, thermal comfort, sound levels, dedicated fitness and wellness spaces and more. Depending on your score, your building will receive one of four standards: Bronze, Silver, Gold or Platinum.
For projects with a deep focus on occupant health as a response to the COVID-19 pandemic, WELL has released a new Health-Safety Rating that is tailored towards operations and building management. This certification focuses on emergency preparedness, air and water quality and advanced cleaning procedures to instill comfort for all occupants returning to indoor work and community environments.
Benefits of Being LEED and WELL Certified
Besides reducing the negative impacts a structure has on its surrounding environment, LEED certified buildings are highly efficient and have been shown to save on utilities such as energy, water and waste, which can translate to lower maintenance and operating costs.
WELL certified buildings allow occupants to feel confident that their health and wellness is being put first, which leads to healthier, happier and more productive communities.
Studies also show that green buildings have an edge over their competitors as LEED and WELL certifications can act as an important market differentiator for potential occupants or tenants. So not only could this equate to higher rent amounts, but it could also mean lower vacancy rates and a higher resale value for the property in the future.