McKesson Settles into Two New Buildings at Chaparral Commerce Center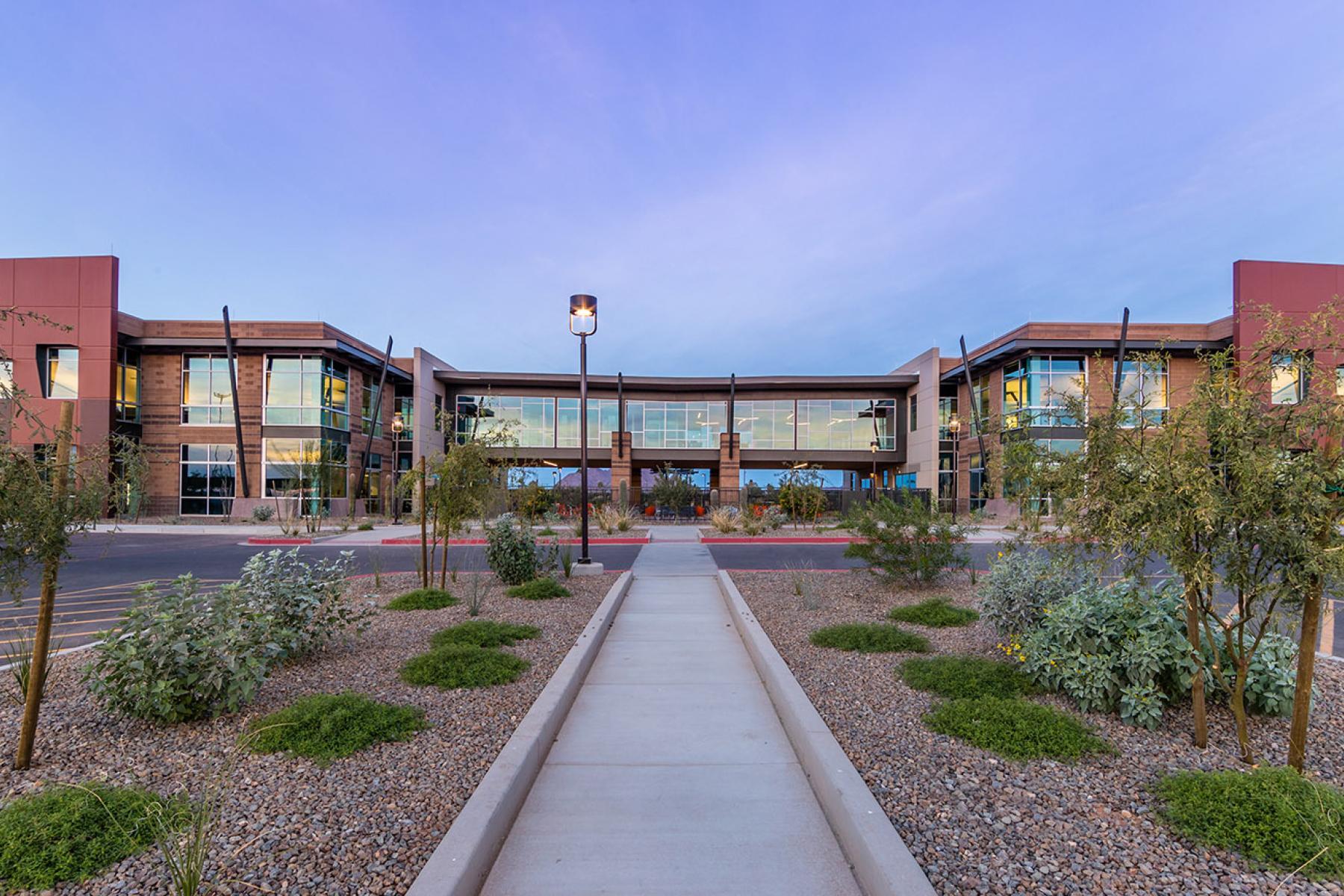 Phoenix, AZ
(
Apr 23, 2018
)
Ryan Companies US, Inc. completed a 271,000 square foot regional headquarters for McKesson, which is now home to more than 2,000 employees with room to accommodate nearly 2,200 total jobs. Ryan is now breaking ground on a third building adjacent to the two-story, twin buildings at Chaparral Commerce Center with capacity for approximately another 200 jobs over the next three years.

Construction of the two office buildings for McKesson took just 15 months. McKesson is a healthcare services and information technology company, currently ranked 5th on the Fortune 500.
With a strong focus on employee satisfaction, McKesson sought a new location that would provide easy access to the freeway, covered parking and employee amenities. Ryan was tapped for development, construction, financing and property management services.  
"Partnering with McKesson to expand their presence in the Valley has been beneficial for all parties involved and an impactful addition to the Salt River Pima-Maricopa Indian Community," said Molly Ryan Carson, SVP, real estate development, market leader, Ryan Companies. "Our team is proud to be turning over two of three state-of-the-art buildings at the Chaparral Commerce Center."
"McKesson's new state of the art campus includes a modern workspace that promotes collaboration and wellness features for our employees," said Michael Huaco, senior vice president and global head of real estate for McKesson. "We're excited to continue growing our business in this community and to be among one of the leaders in commercial sustainability in the state of Arizona."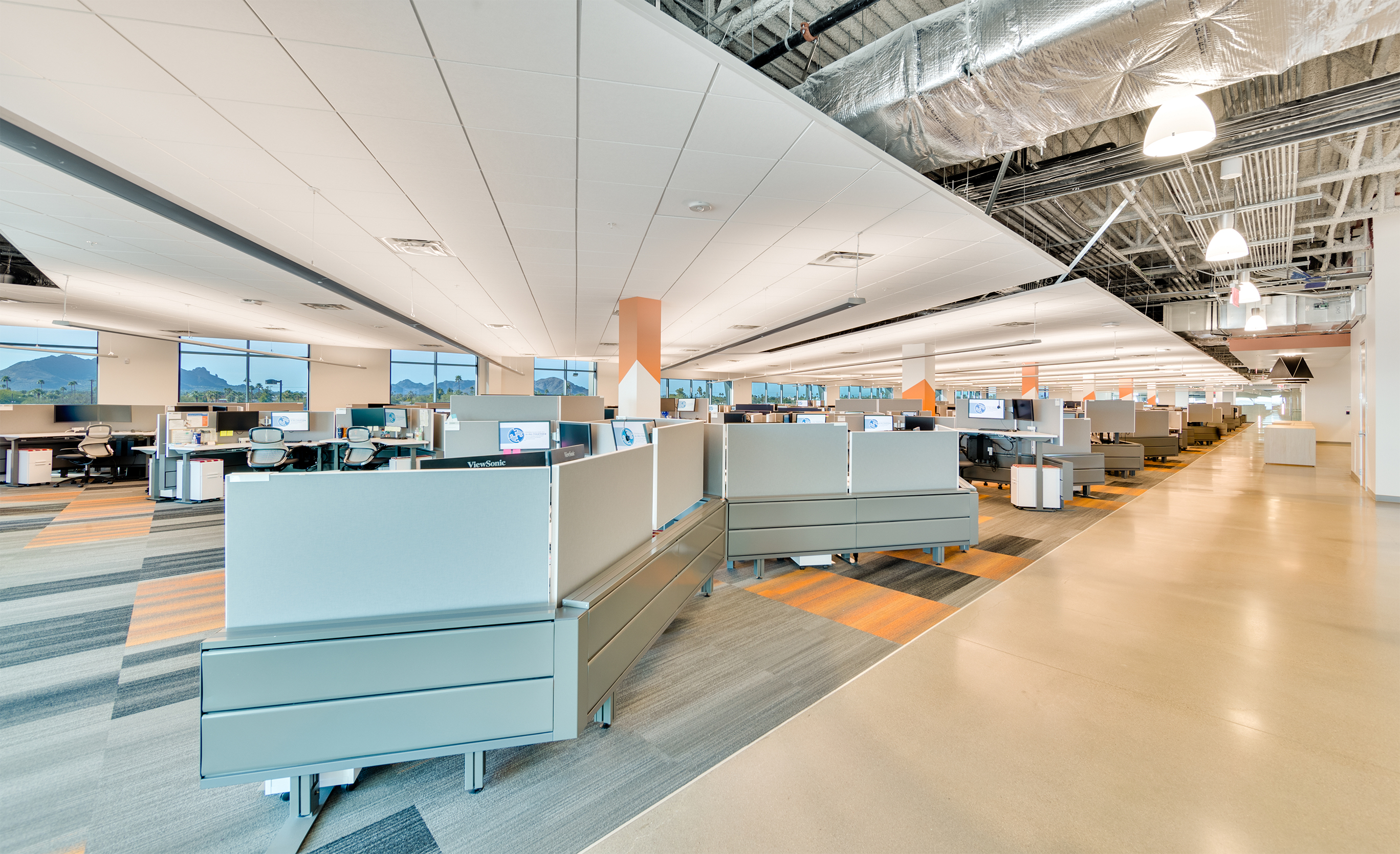 The new facility features Leadership in Energy and Environmental Design for Commercial Interiors (LEED-CI) certification and was constructed according to WELL Building Standards, an evidence-based system focused on building features that impact health and well-being.
In addition to incorporating energy efficient and WELL features, the Ryan team worked diligently to keep cost down and deliver on time. For efficiency purposes, the Butler Design Group (BDG)-designed buildings were tilt-up and built simultaneously with two different subcontracting framers.
The office buildings' interiors were designed by Phoenix Design One with a focus on the wellbeing of employees and an abundance of conveniences. With a spectacular view of the valley's mountains, the fitness center is almost 7,000 square feet and includes locker rooms, free weights and a room for yoga or spin. The 16,000 square foot kitchen offers hot meals for breakfast, lunch and dinner and the cafeteria features bright, healthy imagery. The office space includes seven mothers' rooms and eleven break rooms. There are also 1,619 covered parking spaces available to employees.
In April, upon completion of the first two structures, Griffin Capital Essential Asset REIT acquired the Class A office buildings from Ryan Companies.
With two buildings complete, Ryan Companies' Real Estate Management team is transitioning building one and two from construction to operations and will retain management services. Construction is underway on the final, 120,000 square foot building, and it is expected to be complete in Spring of 2019.
 "Our team is eager to work with Griffin Capital and McKesson – we will focus on making the transition easy for the McKesson employees," said Alisa Timm, regional director of management, Ryan Companies. "We will align our operations effectively to deliver great results for both Griffin and McKesson."