Multifamily Projects on the Rise: Construction Update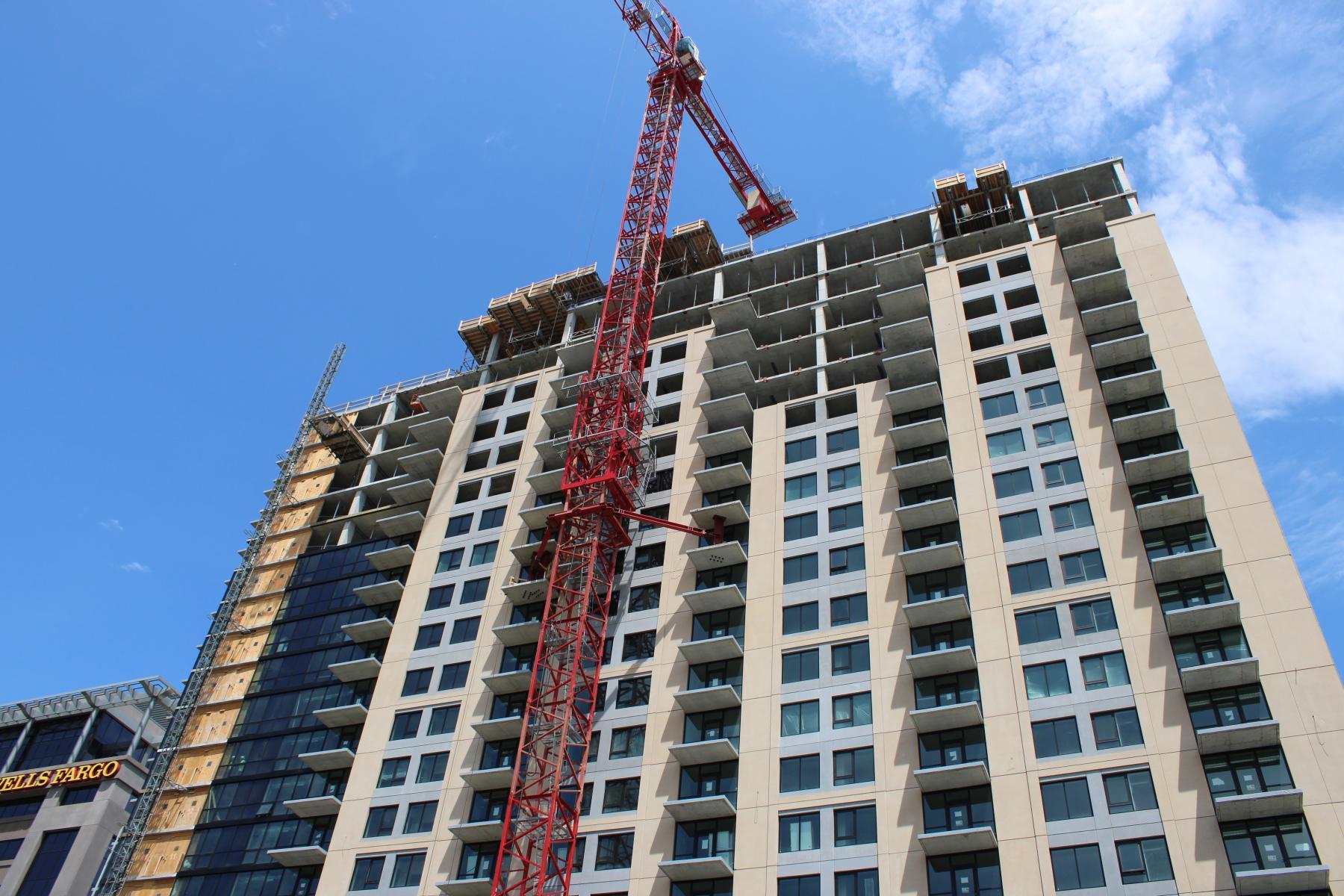 The multifamily market has seen tremendous growth over the last few years, and while some believe the sector may begin to see slowdowns, our projects remain steady. As of now, we currently have nine multifamily projects under construction across six states, totaling more than 2,500 units.
Here's a rundown of our current multifamily projects:
Fourth & Park – Minneapolis, MN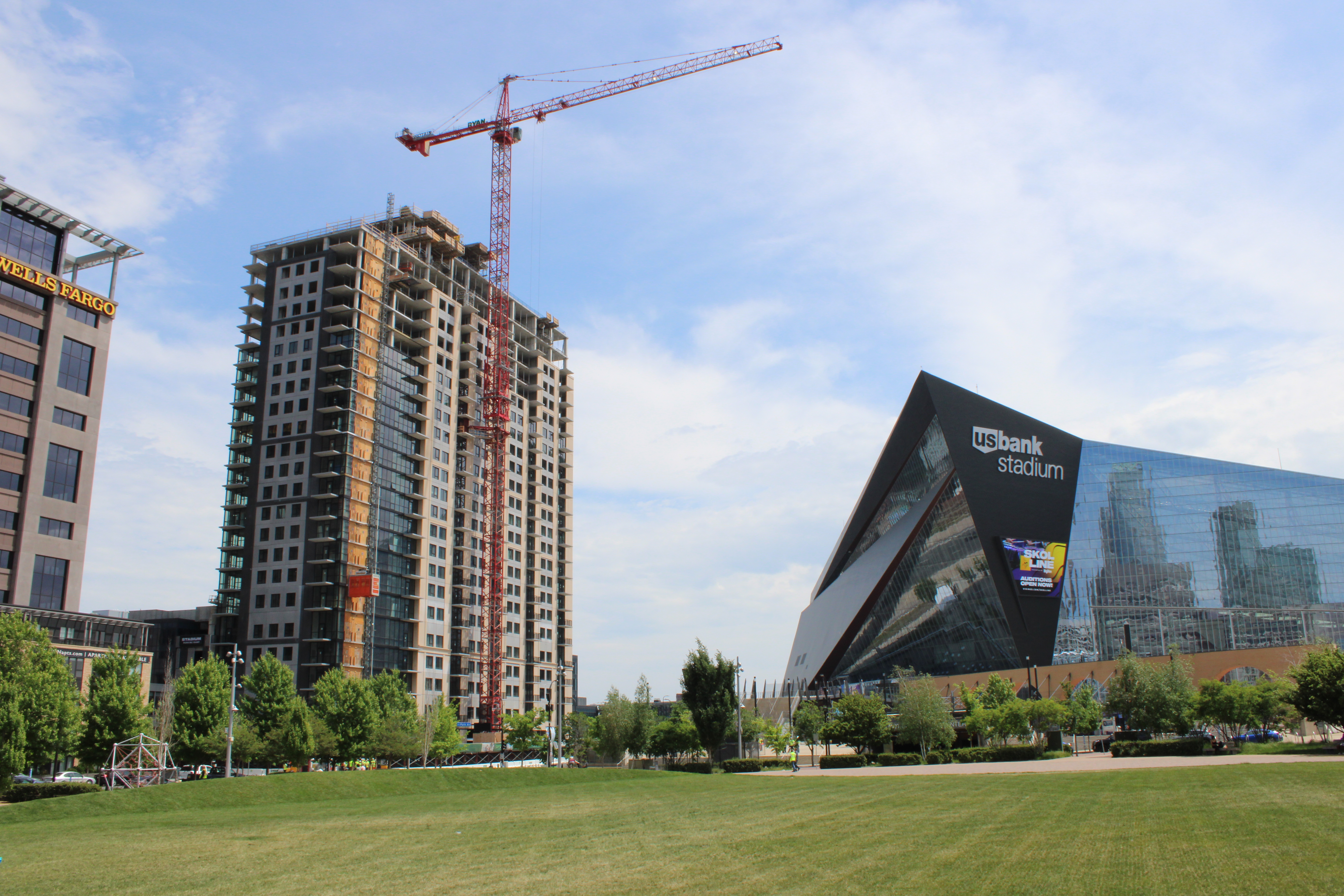 We recently celebrated the topping out of Fourth & Park, a 25-story, 265-000-SF apartment building with Weidner Apartment Homes. It will boast 350 apartments, 100 parking stalls, a sixth-floor green roof, and a rooftop pool deck and community room. We are the developer and builder, and our in-house design studio, Ryan A+E, Inc., is the architect of record. The project is expected to be move-in ready by the first quarter of 2024.
Vyne on Haven – Elmhurst, IL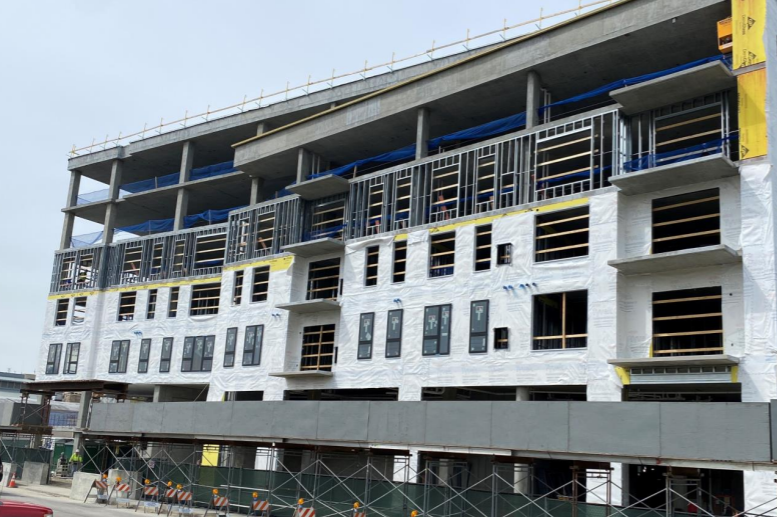 In March, we celebrated the topping off of Vyne on Haven, a six-story, 200-unit apartment community that will feature a mix of studio, one-bedroom, two-bedroom and three-bedroom units. This 320,000-SF community—designed by our in-house design studio, Ryan A+E, Inc.—is the first concrete building of its size in the city. It will also offer a 13,900-SF outdoor resort-style entertaining pool deck, club room, state-of-the-art fitness center, a sixth-floor sky lounge, electric car charging stations, as well as a dog spa and large outdoor dog run. Construction is set to be completed in 2024 with preleasing set to begin later this year.
321 West 6th Street – Austin, TX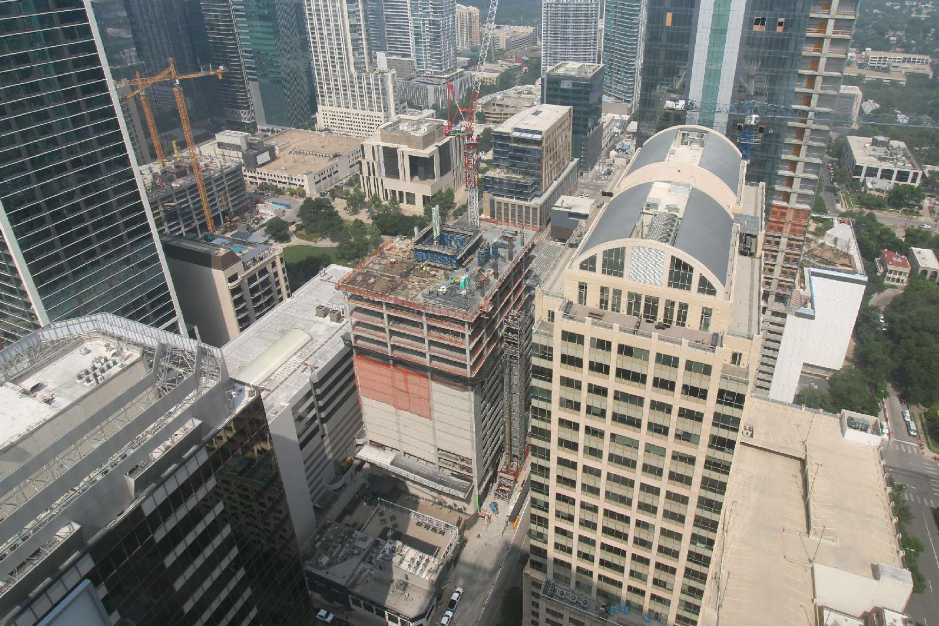 Construction is coming along on 321 West, a 58-story mixed-use tower that we are co-developing with Tishman Speyer. This building will feature nearly 370 luxury apartments across 33 floors. There will be a mix of studios, and one-, two- and three-bedroom apartments, as well as 15,000squarefeet of indoor and outdoor amenities, including a resort-style pool deck, fitness studio, meeting and coworking spaces, pet areas and more.
This project also includes a build-to-suit retail bank branch, a 20,000-SF office tower for PNC Bank, along with 120,000squarefeet of additional office space for lease and 489 parking stalls. Construction is set to be completed in early 2025.
13th and Wadsworth – Lakewood, CO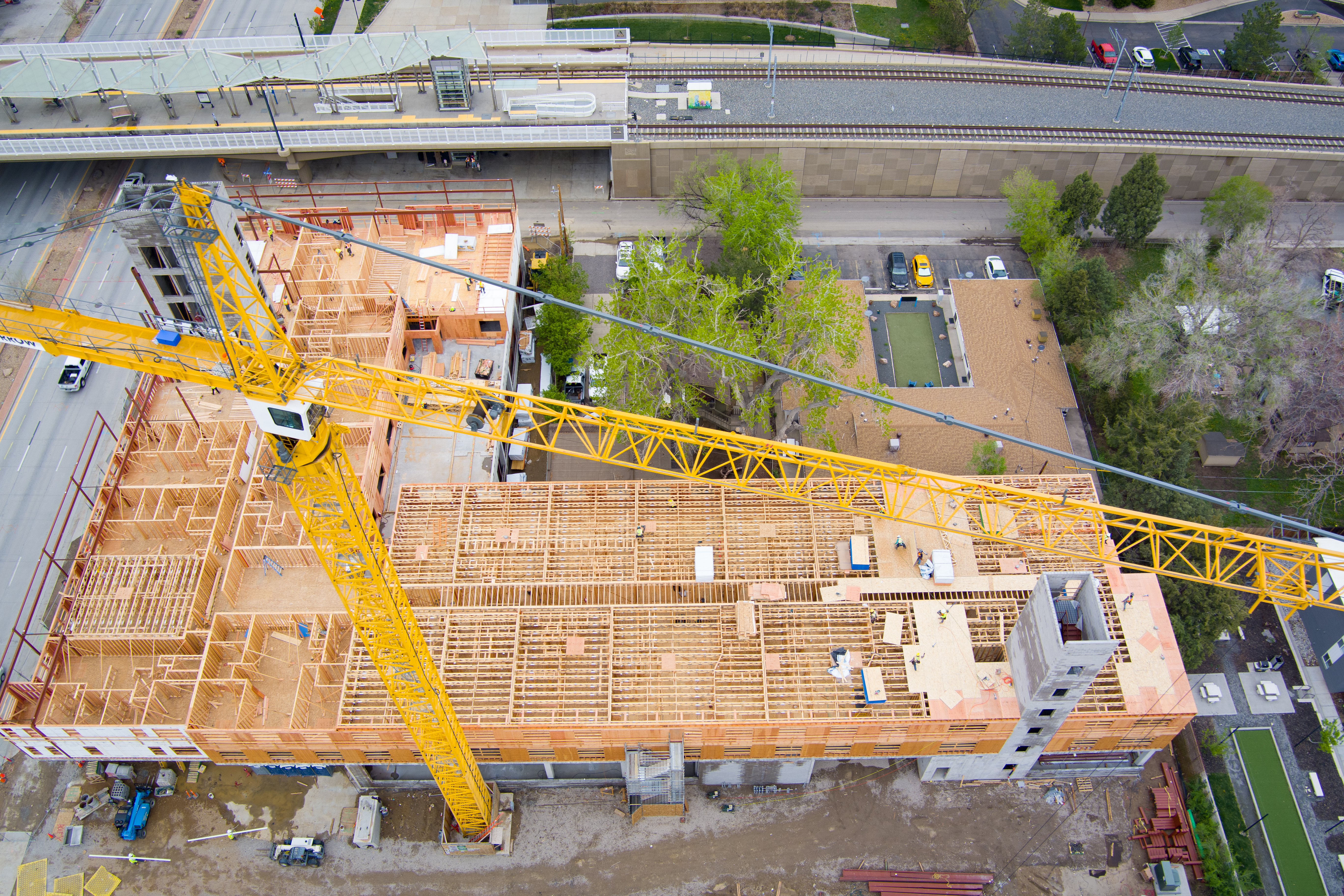 Construction continues on a 151-unit multifamily project in partnership with a private developer. This 133,560-SF, six-story apartment building is located in an opportunity zone and will include a pool and outdoor patio gathering areas. The complex will also offer an automated vehicle parking stacker system that will allow residents to retrieve their vehicles with the touch of a key fob, eliminating the need for multiple levels of underground parking. A National Green Building Standard Silver Certification is being pursued for this project, which is scheduled for completion in late 2023.
Renata at Lakewood Ranch – Lakewood Ranch, FL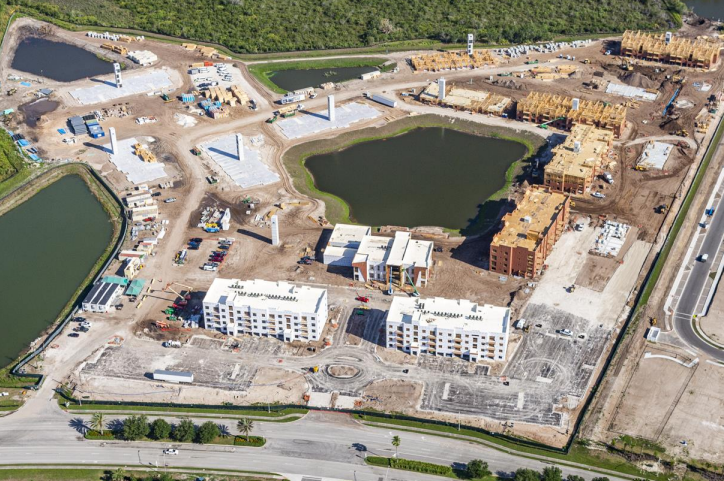 Construction is long underway at Renata at Lakewood Ranch, a 502-unit multifamily project within the 33,000-acre master-planned community, Lakewood Ranch. This project spans 37 acres and will bring over 500 new market-rate units to the area. The community will consist of a series of four-story walk-up apartment buildings, which will include a mix of one, two and three-bedroom floorplans. Amenities include a resort-style pool, fitness rooms, a golf simulator and putting green, a dog spa and dog park, and multiple outdoor gathering spaces with barbecue areas, walking trails, sand volleyball courts and more. In partnership with Park Springs (co-developer) and PGIM Real Estate (equity partner), we expect this project to deliver in Q3 of 2024 with preleasing to begin later this year.
Mueller Tower – Austin, TX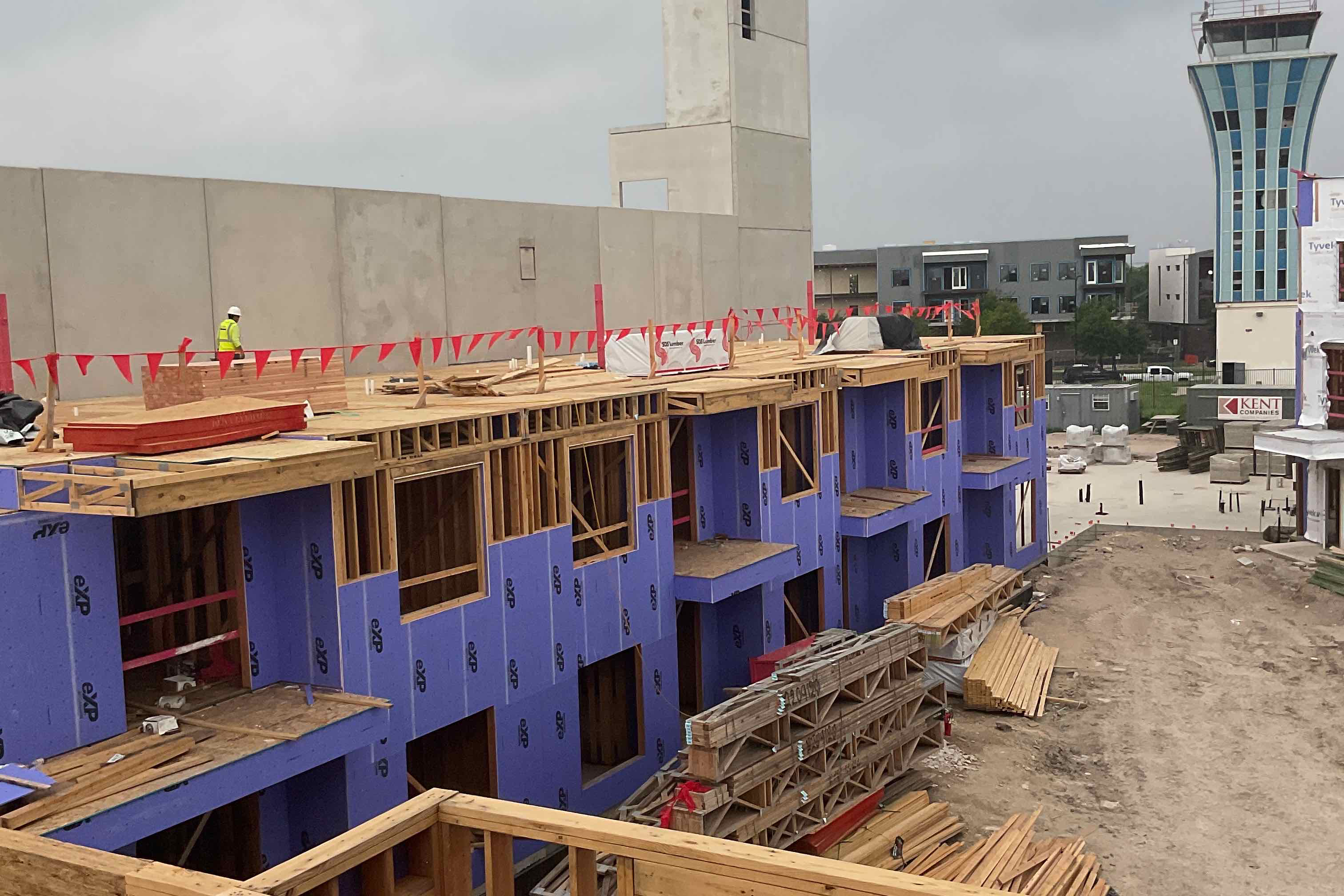 Progress is being made on the Mueller multifamily project, which is a community adjacent to the former airport's iconic control tower structure. This 345-unit community includes two mid-rise, three- to five-story buildings with diverse exterior architectural elements, as well as approximately 2,500 square feet of ground floor retail space. And 15 percent of the 345 residences are reserved for Mueller's Affordable Homes Program, available to households earning up to 60 percent of the Austin area's median family income. Substantial completion is set for mid-2024.
Apartments at Westport Commons – Kansas City, MO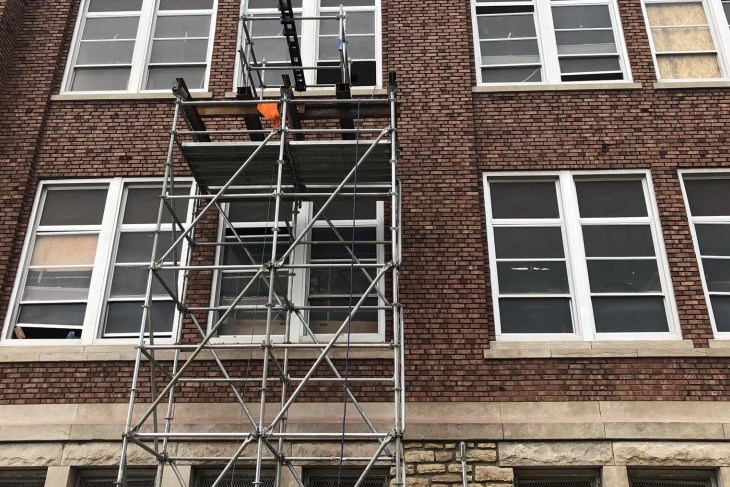 The Residences at Park 39 is a four-story, 138-unit multifamily project that consists of renovating the old Westport Highschool buildings that were constructed in 1908, 1964 and 1992. This 203,000-SF space will offer 138 units, with the potential for future retail space. Construction is estimated to be completed in fall of 2023.
Blockhouse Creek Farm – Leander, TX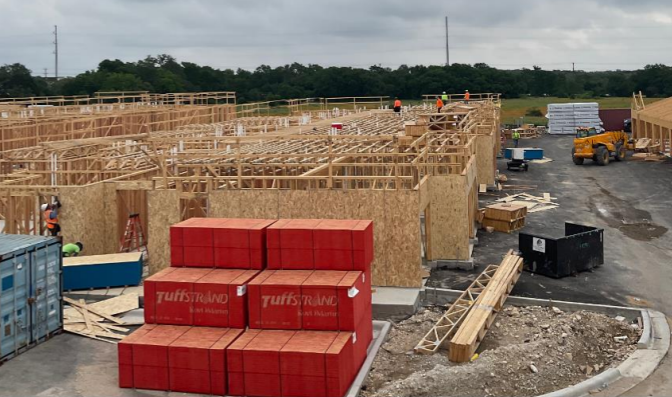 Blockhouse Creek Farm is a multifamily community with 347 units just outside of Austin, TX. The 488,000-SF development sits on 20 acres and will consist of two-, three- and four-story buildings with attached garages and a mix of one-, two- and three-bedroom units. Completion is set for fall of 2024.