New Senior Living Community Coming Soon Near Mayo Clinic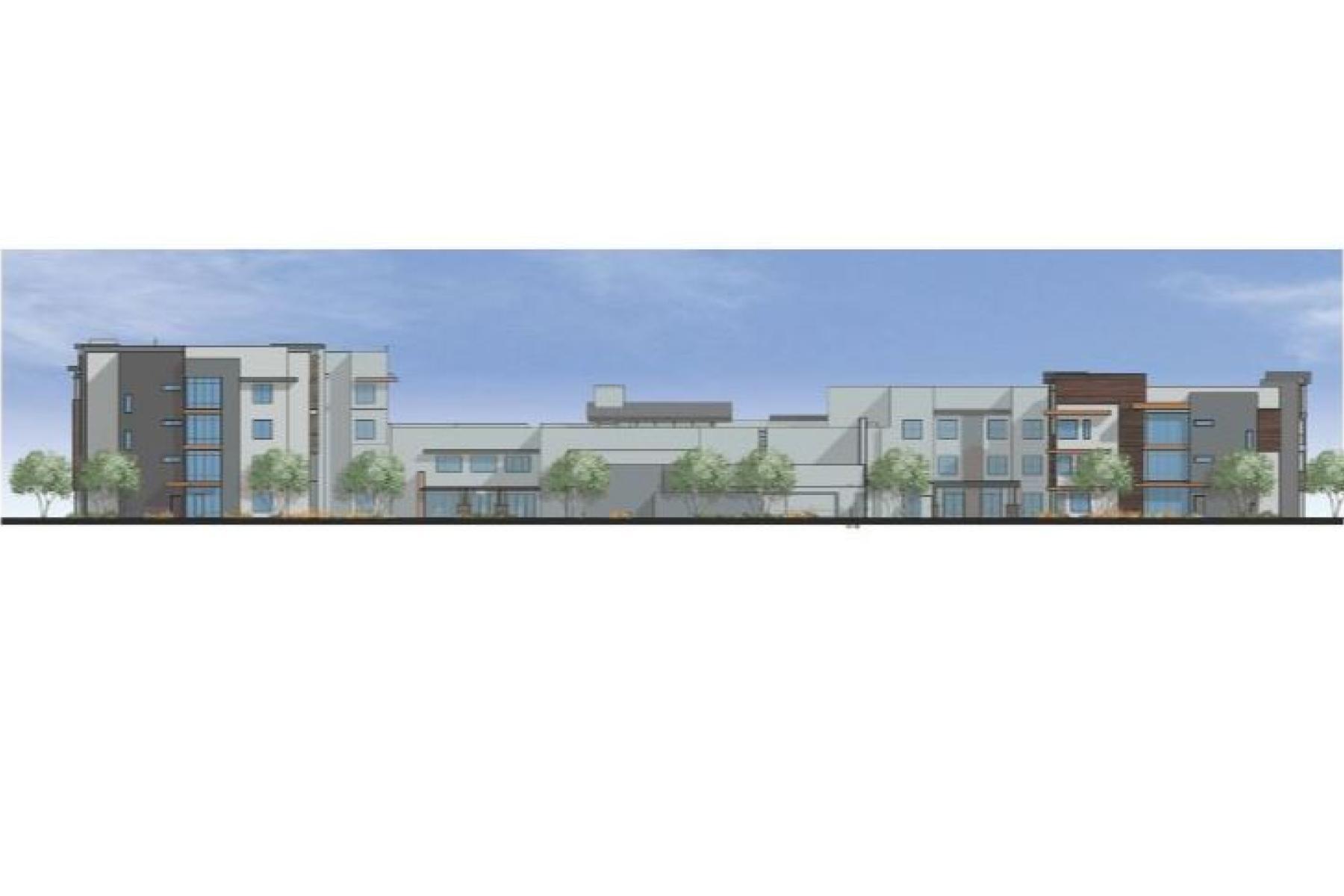 Scottsdale, AZ
(
Oct 14, 2019
)
Liv Communities and Ryan Companies US, Inc. announce construction starting today for LivGenerations Mayo Blvd., a luxury senior living community located one and a half miles from the Mayo Clinic. Comprising of 285,212 square feet and 181-units, LivGenerations Mayo Blvd. will provide independent living, assisted living and memory care for seniors.
The resort-style, continuum of care community is inclusive of 26 high-end casitas, 125 one-and-two bedroom independent and assisted living units and 30 memory care units. LivGenerations Mayo Blvd. will have a variety of amenities for residents including; fitness center, salon, full-service restaurant, pizza bar, outdoor dining patios, grab and go food options, dog park, resort-style swimming pool with cabanas and an exercise area, outdoor kitchen, bocce ball court, putting green and garage parking.
The 26 casitas include two bedrooms, a gourmet kitchen, balconies, top-of-the-line finishes and a garage. Residents have access to all amenities and services on the LivGenerations Mayo Blvd. grounds.
"We are delighted to break ground in this spectacular area, on the same block as the Mayo Clinic Hospital," said Chief Operations Officer of LivGenerations, Scott McCutcheon. "This community will be our fourth LivGenerations masterpiece in the Phoenix valley and we have many new features that will be incorporated in this community to create the most uncommonly positive experience a senior could dream of."
Todd & Associates is the architect of record and interiors have been designed by Thoma-Holec Design. Construction is being led by Ryan Companies and upon completion in quarter three of 2021, Liv Communities will be the community's operator.
"The team is hyper-focused on meeting the needs of the future residents in this area—this new community will provide high-level service and unique living options," said Chuck Carefoot, senior vice president of construction, Ryan Companies. "Ryan is grateful for the continued partnership with Liv Communities."
Ryan Companies has built 45 senior communities throughout the country and LivGenerations Mayo Blvd. will be the firm's fourth senior living project in the Valley. Liv Communities has developed 15 communities in the United States, and this will also be their fourth LivGenerations' community in Arizona.
Ryan Companies and Liv Communities celebrated the grand opening of LivGenerations Pinnacle Peak in March 2019, which is now 80 percent occupied.
About Liv Communities
Liv Communities helps people live fuller lives by developing, owning and operating luxury residential communities through their Liv multifamily and LivGenerations senior living brands. In addition to providing prime locations, premium finishes, inspired designs, and resort-style amenities, Liv Communities provides extensive opportunities for residents and team members to engage in community activities and with each other that ultimately results in their staying longer and referring others to join them. For information visit livcommunities.com.