Pacific Vista Commerce Center Signs First Tenant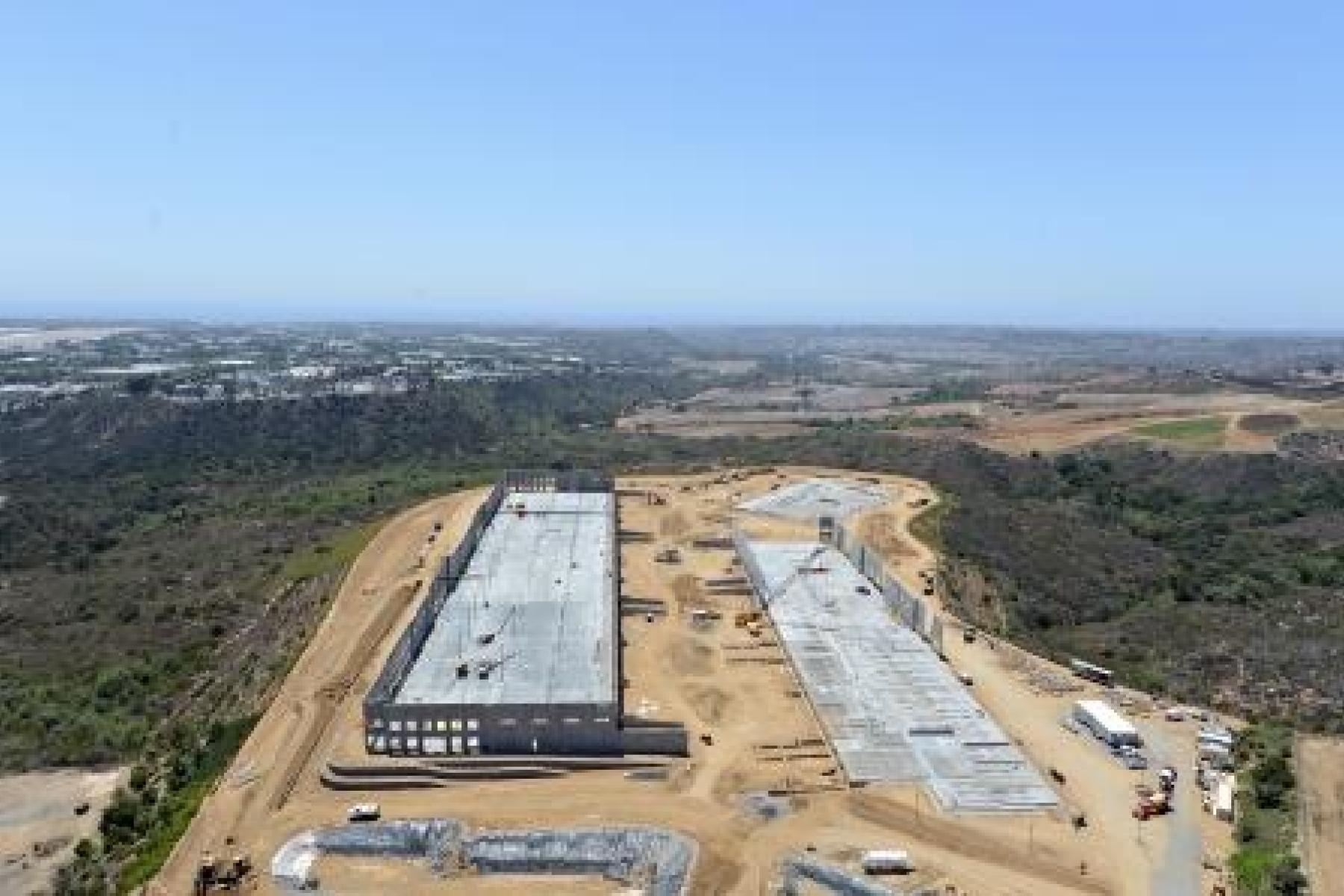 San Diego, CA
(
Jun 20, 2018
)
Pacific Vista Commerce Center (PVCC), a 411,000 square foot, three-building, state-of-the-art logistics/distribution center developed, built and managed by Ryan Companies US, Inc. will be the new home to PODS®. The containerized moving & storage pioneer, PODS®, will take 112,235 square feet; which is one of the three buildings located on the project currently under construction.

"PVCC is the most functional modern distribution project ever built in San Diego, we are thrilled that PODS® recognized the value it brings to their business," said Ryan Grove, Director of Real Estate Development with Ryan Companies.
Kidder Mathews and Colliers International are marketing the project for Ryan Companies and have seen increased interest in the remaining 300,000 square feet.   
PVCC is a class "A" last-mile warehouse/distribution development located in Carlsbad, CA.  Unique operating characteristics include completely segregated vehicular and trucking access points via three separate driveway entrances; the highest ratio of dock high loading capability with one dock door position every 4,,370 square feet of warehouse area; 32' minimum clear heights to maximize interior cubic storage capacity, ESFR fire suppression systems, expansive high-image glass-lines for future office improvements and the most a .91 Megawatt photovoltaic rooftop solar system that will provide tenants with net metering capabilities. The power generated by their suite's rooftop solar system will be directly credited against their SDGE utility bill.  Tenant amenities include indoor/outdoor collaborative space, six separate outdoor employee areas with views of the surrounding expansive open space and ocean vistas for dining, a centralized food truck location, sand volleyball court, a tiered amphitheater-style seating wall, bocce ball court and a secured bike storage facility. 24 EV charging stations will be provided onsite so employees can charge their vehicles onsite while working.

"We believe PVCC is the crown jewel of industrial warehouse, distribution and manufacturing space in San Diego, it is great to have PODS® as our first tenant in this extraordinary project," said Chris Wood, President of Ryan Companies West Region.
PVCC is located in the heart of Southern California in North San Diego County. Ware Malcomb is providing design and architectural services; SB&O is providing civil engineering and storm water design services.  Construction is expected to be complete in the fall of 2018.