A Peek Inside ELEVEN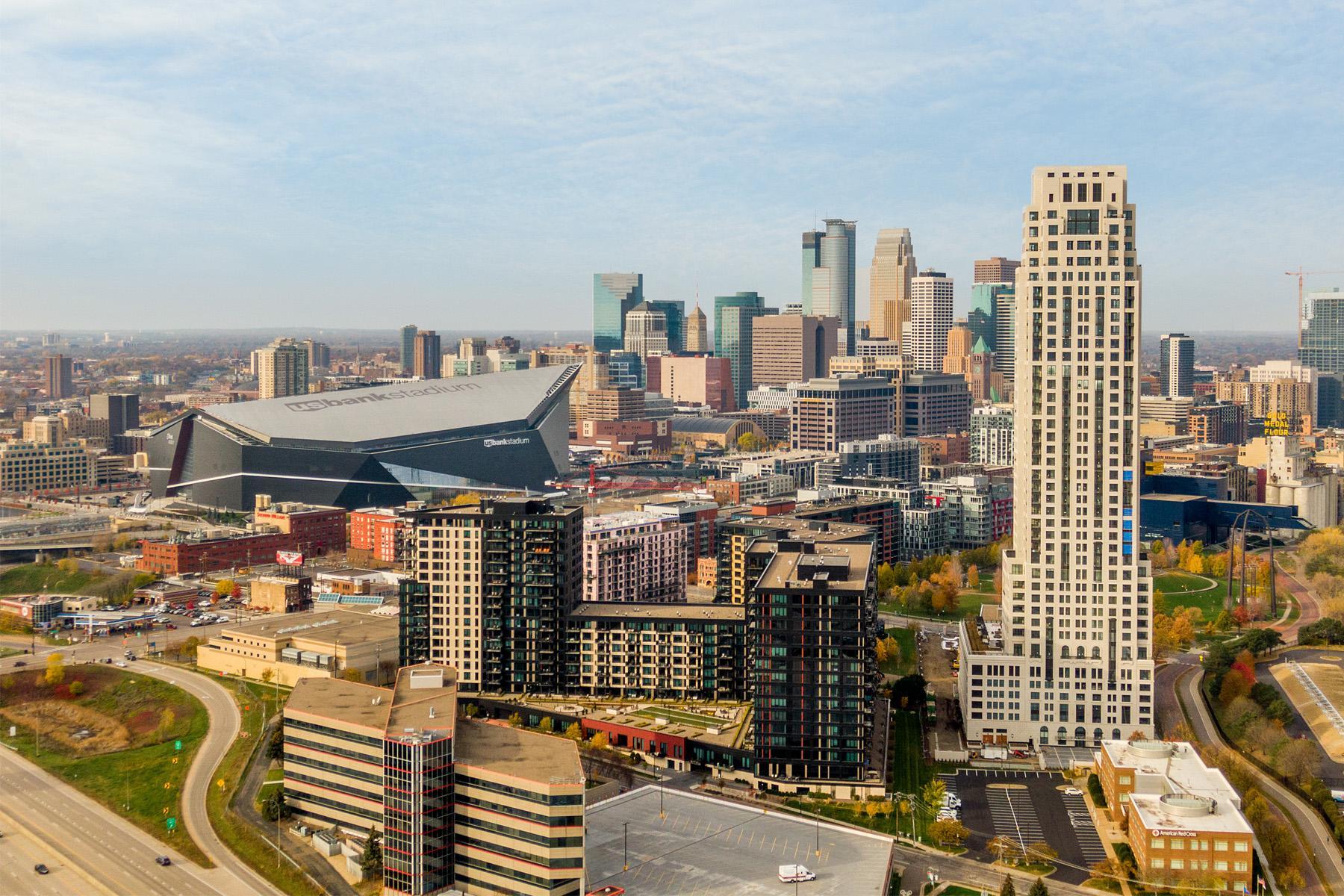 Minneapolis, Minn.
(
Nov 22, 2021
)
The Minneapolis downtown skyline is a bit different now with the addition of ELEVEN, the city's tallest residential building. The Robert A.M. Stern-designed (RAMSA), art-deco style building was inspired by Minneapolis landmarks such as the Rand and Foshay Towers, where the stepped-back crowns create strong silhouettes in the skyline. The windows along the double-height base are inspired by the arched stone buildings that neighbor the Mississippi including the Stone Arch Bridge and the Southeast Steam Plant.
The luxury condo building topped off back in April and our teams including Ryan A + E, the field team, sub-contractors and local design firms are working around the clock as they aim for the finish line in early 2022. Until now, most have not seen the work happening inside. We're pretty thrilled to give you a sneak peek at the progress being made and what living at ELEVEN could look like.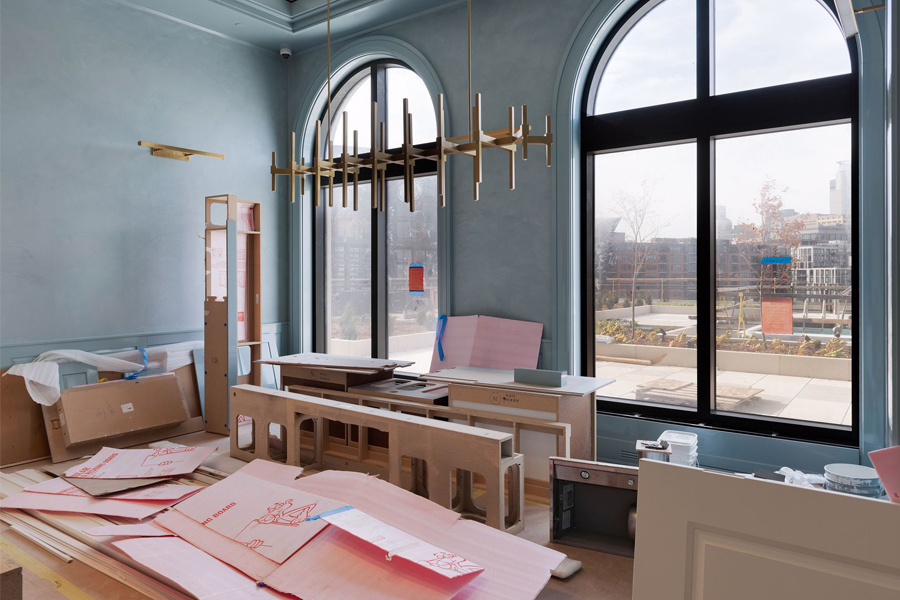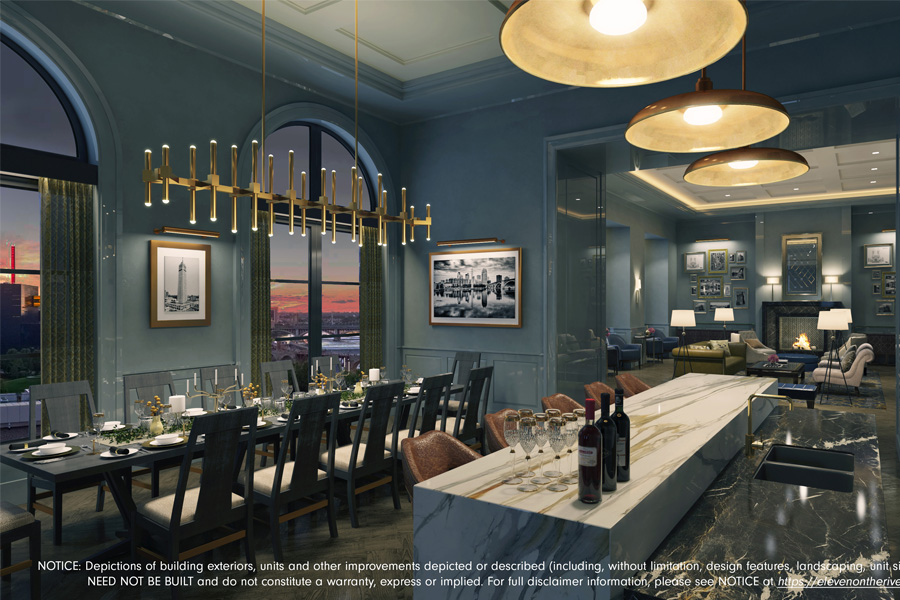 Most floors of the 42-story building will consist of four to five condo units and are about 1,600 square feet or more. They consist of two bedrooms and three bathrooms, but once you hit floor 34 and above, there are 17 penthouses that take up half the floor and can be 100% customizeable. And topping out the top two stories of ELEVEN is the 10,200-square-foot duplex penthouse.
For condos below the 34th floor, buyers can select from three interior design packages, curated and designed by Martha Dayton Design, PKA Architecture and RAMSA.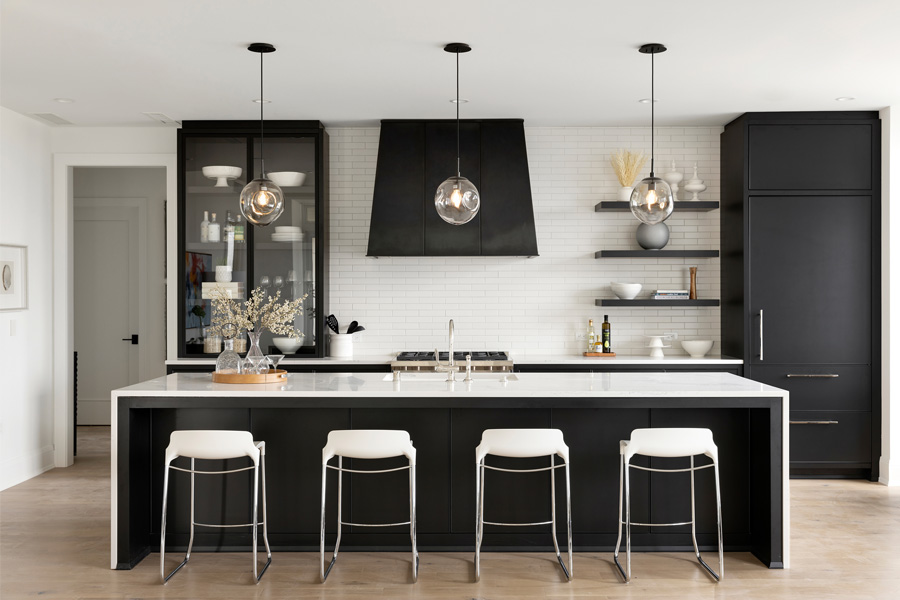 The Chelsea style is contemporary with open shelving and black finishes.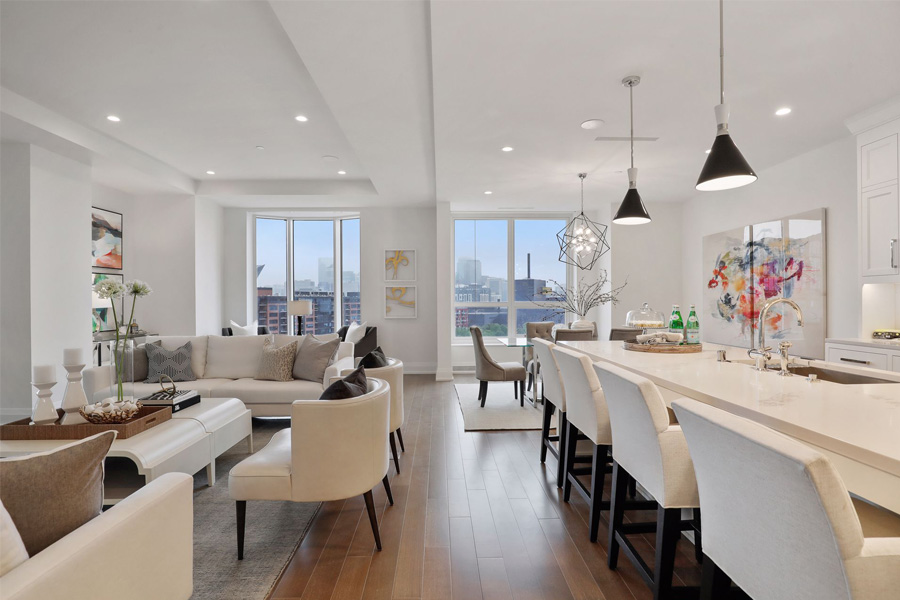 RAMSA is a transitional style that mixes clean lines with millwork and beaded edges.
And Kenliworth (not pictured) is the most traditional style of the three and includes classic paneling and warmer finishes.
To date, three-quarters of the condos at ELEVEN have been sold. As Kevin Mullen, listing agent of WMG partners at Lakes Sotheby's International Realty, puts it: "For residents living at Eleven, it will have all the services and amenities of a hotel without the hassle of hotel guests."
The Star Tribune and Minneapolis St. Paul Business Journal recently covered the latest on ELEVEN. To read more, see the news section of the ELEVEN website.
Developers                                    
Ryan Companies US, Inc. and Arcadia, LLC
Architect                                       
Robert A.M. Stern Architects (RAMSA)
Architect of Record                     
Ryan Architecture + Engineering (Ryan A+E)
Construction                                
Ryan Companies US, Inc
Interiors/Customization               
RAMSA, Martha Dayton Design, MartinPatrick3, PKA Architecture, Streeter Custom Builder and John Kraemer & Sons
Landscape Architecture              
Confluence and Ryan Architecture + Engineering (Ryan A+E)
Sales                                              
Lakes Sotheby's International Realty