Pick Up the PACE: It's Time to Add a PACE Loan to Your Capital Stack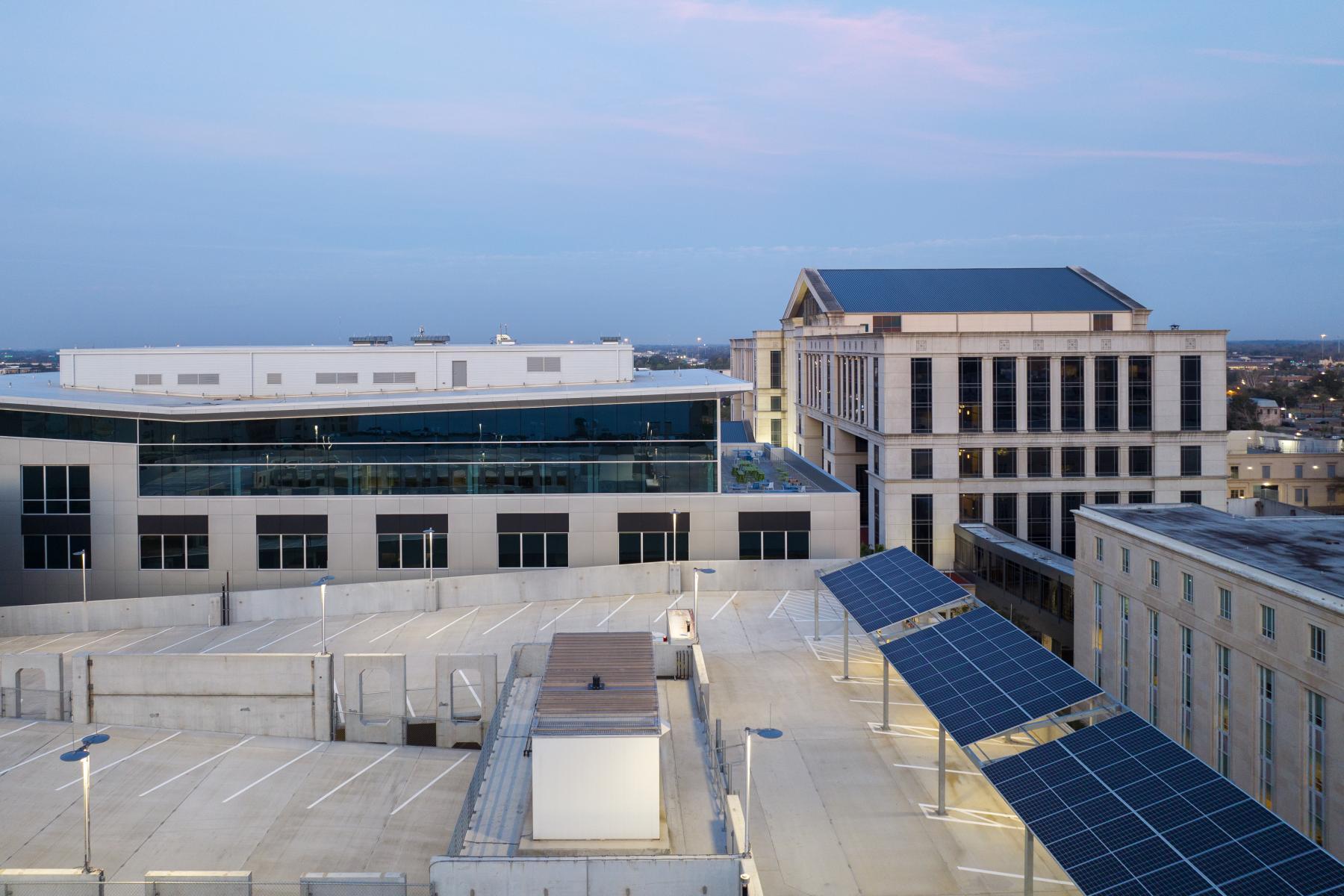 In case you haven't been introduced: meet the Property Assessed Clean Energy (PACE) Loan. PACE Loans can be used to finance hard and soft costs to complete a new or existing real estate project that surpass the minimum requirements for renewable energy, resiliency and/or energy efficiency. PACE Loans give owners 20 years to repay via assessments similar to property taxes that run with the property and do not require repayment guaranties from owners. This helps bring the cost of PACE down making it preferable to high-cost mezzanine loans. That means greater cost savings for owners, tenants and building partners alike. To-date, PACE loans have financed $2B in projects.
So, with record-high interest rates making it difficult for commercial property owners to secure adequate funding and basic energy efficiency upgrades being table stakes for most projects, why aren't more people picking up the PACE? Tenants and investors may not be aware of it or, if they are, how PACE Loans work. But luckily, we do and we can help clients like you understand what a PACE Loan is and source it to make your projects more feasible. 
There are more than 35 states (as well as Washington D.C.) with PACE programs and/or commercial PACE (or C-PACE) enabling legislation. Many local governments are facilitating PACE lenders' ability to secure loans for real estate in payback priority position, all to help building owners of commercial properties secure clean energy financing. Why? Simply put sustainable, resilient, efficient facilities benefit everyone and everything around them, from job creation and operational efficiency to a reduced carbon emissions and healthier communities. And it should come as no surprise that we at Ryan have been prioritizing sustainable practices for years for these exact same reasons both improvement and new build commercial projects. Here are two ways our Capital Markets team has helped our clients put PACE loans to work for them:
Immediately following the acquisition of MINCO, an industrial park in Minnetonka, MN, Ryan set out to execute a series of improvements to take the property to a higher level of marketability and efficiency. In the process, we found that the roof needed to be replaced at an unexpected cost. Thanks to a long-term loan with a fixed rate through PACE, we were able to fill the gap in the capital stack, getting 100 percent financing for the roof, and incurring reasonable interest for the owner spread over a long-time horizon.
We've also put PACE to work in ground up development projects. Like everyone building during the COVID pandemic, Ryan and our senior living partners were faced with a number of market and financing challenges in a new 222-unit senior living development: Grand Living at The Grove in Austin, TX. Staring down a $13M gap in their capital stack, we simultaneously looked into preferred equity and PACE options—and PACE ended up filling the gap completely at a significantly lower rate. Our land partner and senior lender were happy with this creative financing solution that allowed us to be flexible and reduce financing costs at the same time.
Of course, like any great tool in our work belts, PACE loans have their limitations. As mentioned earlier, PACE loans are not available in every state, and, where available they can only be applied to commercial and residential projects that exceed minimum sustainability, resiliency and efficiency requirements. The improvements PACE loans cover—including non-portable items like roofing, HVAC, electrical and water systems—must be assessed by local government staff. And, these loans are not available for smaller investments (i.e., <$2,500). While they do require some setup effort on the front end, the right Capital Markets partner will make sure everything falls into place smoothly.
There are a number of great resources out there to determine if your improvement or net-new commercial project qualifies for a C-PACE loan, including your Capital Markets team here at Ryan. But in the meantime, here's a great place to dig a little deeper on your own. PACE loans are making projects happen that couldn't otherwise—faster, cleaner and more efficiently than ever.
Don't you think it's time you picked up the PACE?