Positive Impact: Mercer Park Project Highlights Our Community Focus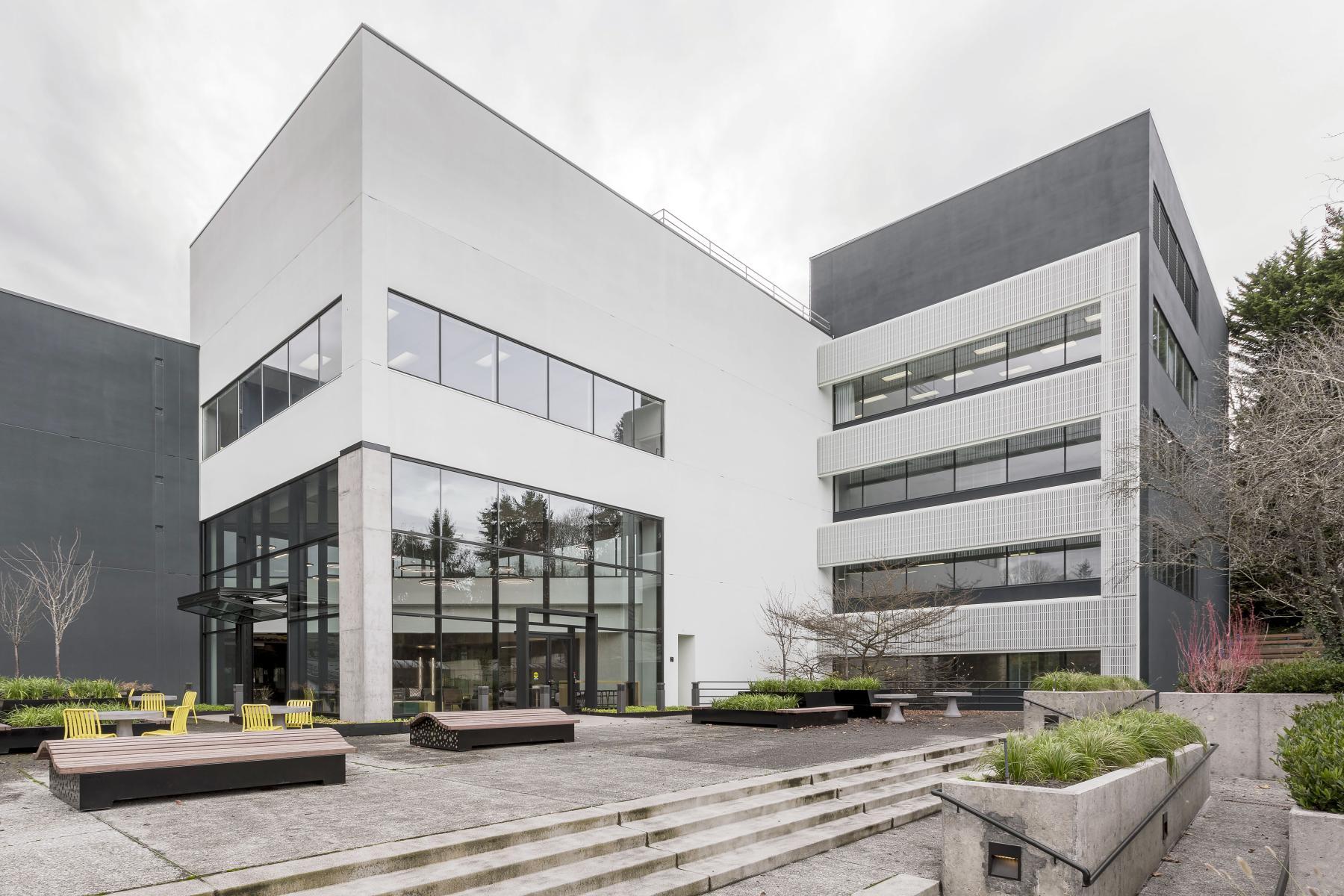 Seattle, WA
(
Dec 29, 2022
)
At Ryan, we're committed to making a positive impact on communities through commercial real estate. This philosophy runs deep throughout our company and touches every project, including our recent development, construction and capital markets work on Mercer Park, a speculative renovation that transformed a long-standing and dated office building in Mercer Island, WA.
The 155,000-SF, five-story office building was remodeled in just six months and later purchased by video game maker Riot Games. But the real story is how we modernized the building to also foster a better connection to the tight-knit community. From inviting outdoor patio areas and thoughtful hardscape nooks with seating for the nearby weekend farmers market to revitalizing an important building in a prominent location, we listened to the people of Mercer Island and made their goals our goals.
In fact, Mercer Park recently won the Washington State Chapter of NAIOP, Commercial Real Estate Development Association, 2022 Redevelopment/Renovation of the Year Award, in part for its community benefit.
We refer to this positive community focus as the Ryan Impact, our dedication to improving communities through the physical environments and jobs we create and our commitment to equity and stewardship.
Mercer Park is a prime example of how our work can positively influence communities by transforming places, living well and building worth.
Transforming Places
Transforming Mercer Park to benefit the surrounding community was vital. We built a trusting relationship with the local population, listened to their needs and got to work. The project's proximity to the iconic Mercer Island Farmers Market prompted the addition of four hardscape seating features along the east side of the building to support vendor and guest activity on the weekends. The main entry plaza was enhanced with seating and greenery and opened to the public. Exterior improvements better integrated the office's ground level with pedestrian walkways and the refreshed exterior brought new energy to the prominent location. Transforming places is about focusing on end-users, enhancing connectivity, and helping people and communities thrive.
Living Well
Renovating the outdated office into user-friendly, collaborative workspace was important, but so was creating a space for employees to connect with one another, live well and build fulfilling careers. At Mercer Park, this meant remodeling the formerly windowless basement by removing 10 feet of grade from the exterior, cutting through the existing concrete walls and installing windows to bring in natural light. We also expanded the lobby into a two-story glazed entry, creating a welcoming space filled with additional natural light. A fourth-story patio and the enhanced main entry plaza provide plenty of outdoor space to gather and relax. Finally, tenants can tend to their health during the workday thanks to amenities commonly found in luxury downtown high rises, including a fitness center with yoga rooms, lockers and showers, and bike storage. The well-being of clients, tenants and community members influences every decision we make.
Building Worth
As a speculative office remodel, Mercer Park was modernized to attract a technology company to the community, creating new jobs and bringing in new residents. With a focus on the future and creating a positive economic impact, we renovated the office to meet the needs of the evolving technology industry by constructing areas that allow for research and development and logistics management. Los Angeles-based Riot Games purchased the office facility shortly after completion and will employ about 400 people at its new Mercer Island location. Creating thoughtfully developed and constructed spaces for employment is an important step in our work to promote sustained economic success.
Learn more about the Ryan Impact on communities here.