RAQ: Ryan Asks Questions with Christa Chambers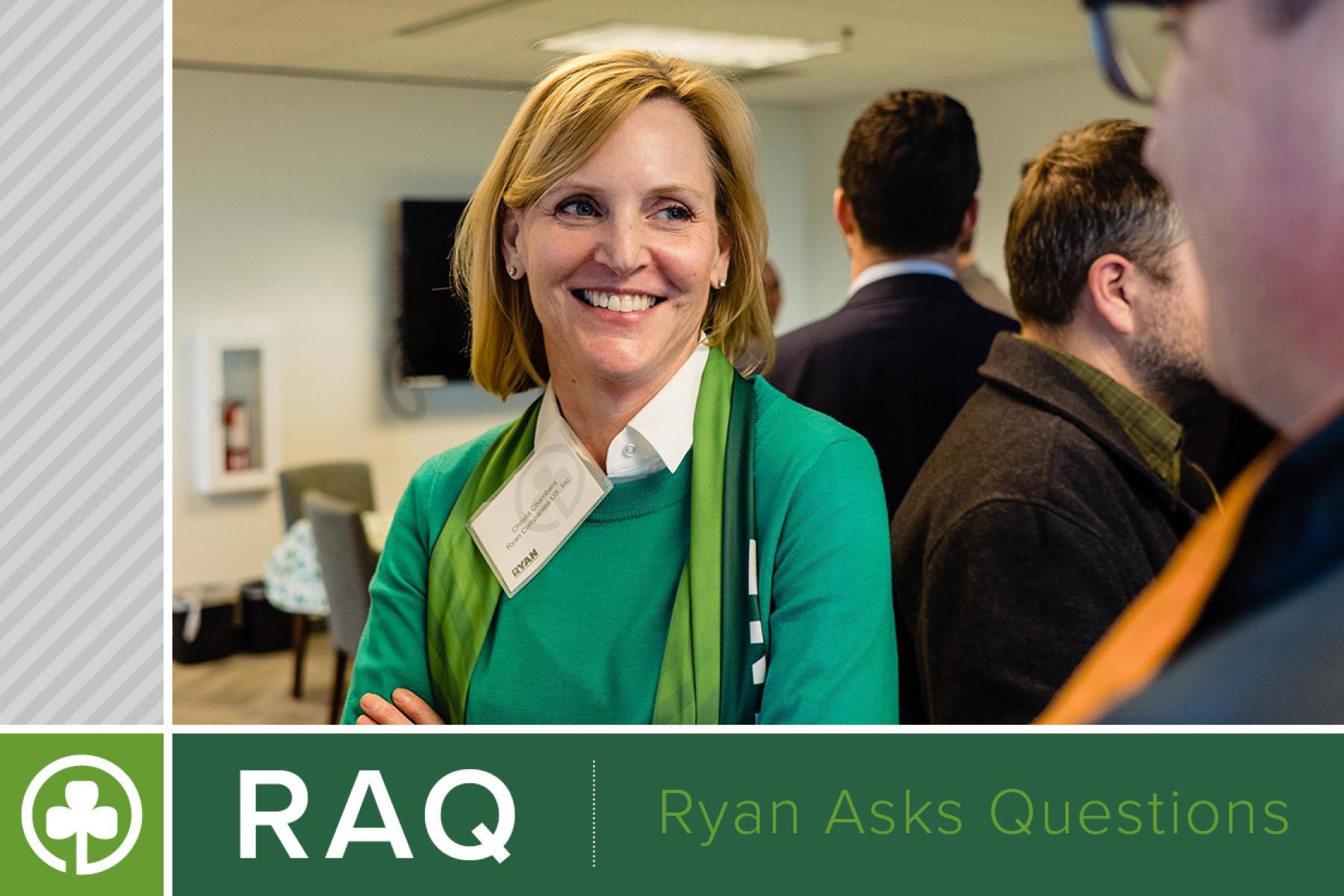 Ryan Asks Questions (RAQ) is a new series that asks Ryan Companies' leaders about their professional career, insight into the work they provide in building communities and creating spaces that bring our customers' stories to life.
Christa Chambers, Vice President of Capital Markets, Seattle, joins us for our March RAQ series to share some of her professional background, key capital market trends and what she enjoys outside of the office. Read along as we learn about Christa's passions and the unexpected person she'd like to swap places with for a day! 
WHAT WAS THE MAJOR DRIVER IN YOUR DECISION TO JOIN RYAN COMPANIES ALMOST TWO YEARS AGO?
At the time I was working with a Seattle-based partner of Ryan's and had the opportunity to get to know Mike McElroy, Rick Collins and Jeff Smith, which gave me a real glimpse into the culture and values at Ryan. I had also known Bret Jordan for many years and was interested and comfortable making the decision to join the Seattle team and the company overall.
YOU WERE RECENTLY APPOINTED TO THE UNIVERSITY OF WASHINGTON'S RUNSTAD DEPARTMENT OF REAL ESTATE ADVISORY BOARD. HOW DID YOU FIRST BECOME INVOLVED IN THE UNIVERSITY AND WHY?
In previous roles, I had the opportunity to present to one of the master's classes at the university. I found that I really enjoyed sharing my experience and opening doors to students in the program, and I've also hired and/or referred graduates of the program with successful outcomes. It was an honor to be nominated to join the prestigious group of leaders in Seattle CRE, and I am looking forward to continuing to mentor students on a more formal basis.
WHAT CAPITAL MARKETS TRENDS ARE PRESENTING THE BIGGEST OPPORTUNITIES FOR GROWTH IN OUR WEST DIVISION MOVING INTO 2020 AND BEYOND?
I feel fortunate to cover Ryan's western markets, including Seattle, San Diego and Phoenix. Seattle and San Diego both benefit from significant barriers to entry, strong job growth, current and projected strong demand for housing, industrial and office properties, and continued projected rent growth – not to mention that both cities provide an amazing quality of life and natural beauty. Phoenix is attractive for different reasons – the climate, the sun and the people of course, but also the relatively lower cost of land and construction costs and the comparatively low cost of living. It's because of these reasons that Phoenix is amongst the top markets for real estate investment.
WHO WOULD YOU MOST LIKE TO SWAP PLACES WITH FOR A DAY AND WHY?
I would swap places with 'Alexa'. She's knowledgeable about nearly everything AND has some really good jokes!
YOU'RE HAPPIEST WHEN...?
I'm happiest spending time outdoors hiking, playing some pickle ball, going to Soul Cycle and relaxing on a sunny day with my family. Also, some tequila and sushi can turn any bad day into a good one!