RAQ: Ryan Asks Questions with Todd Schell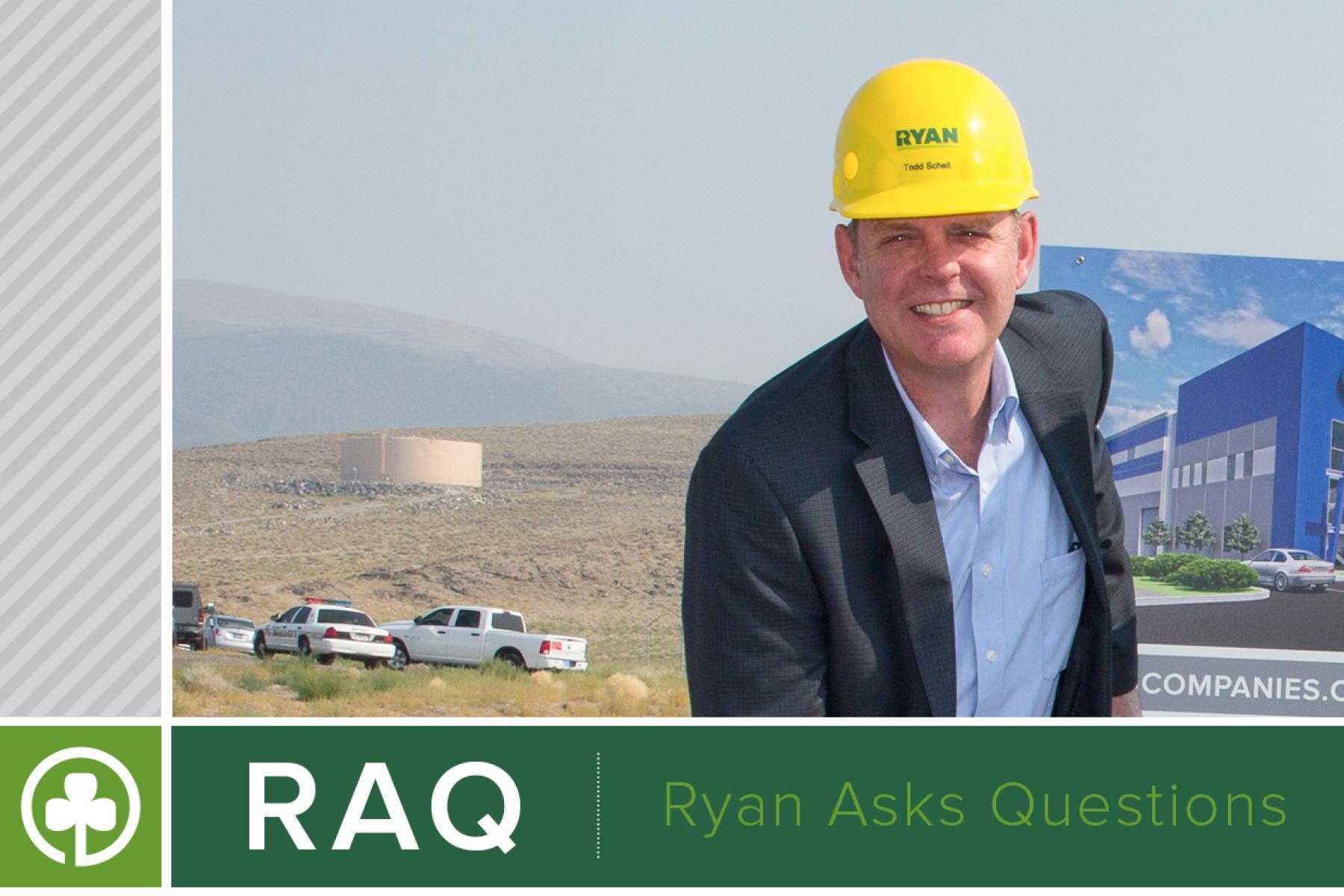 Ryan Asks Questions (RAQ) is a new series that asks Ryan Companies' leaders about their professional career, insight into the work they provide in building communities and creating spaces that bring our customers' stories to life.
In our February series, we talked to Todd Schell, Senior Vice President of Industrial, to gain insight into industrial trends and values that are essential to success in this evolving industry. Take a peek and see what else Todd shares about his affinity for railroads and what famous engineer and businessman fuels his success.
WHAT INDUSTRY TREND WILL HAVE THE MOST LASTING IMPACT IN SHAPING SUPPLY CHAIN OPERATIONS AND WHY (ROBOTICS/AUTOMATION, ARTIFICIAL INTELLIGENCE, AUTONOMOUS VEHICLES, ETC.)?
While e-commerce solutions for companies are driving significant innovation in the industry, companies are working to find the right balance of e-commerce vs. brick-and-mortar strategies for their businesses. This is motivating operators to come up with innovative ideas for supply chain management and network planning. In addition, automation continues to be a driver of supply chain operations, specifically whether to deploy that strategy, and if so, in what capacity. Automation solutions continue to be more innovative year over year, with many system options on the market. 
MANY GROCERY COMPANIES ARE EMBRACING E-COMMERCE TO GET PRODUCT TO THEIR CUSTOMERS. HOW DOES THE MOVE TO E-COMMERCE IMPACT HOW RYAN SERVES DISTRIBUTION CUSTOMERS?
The impact is minimal, as the facilities and processes involved are similar. However, Ryan has extensive specialized expertise for both traditional distribution facilities as well as large, complex e-commerce facilities. We can advise customers on how operations can be impacted differently, depending on the facility use. Our knowledge allows us to provide industry expertise across both platforms that can help our customers make informed decisions that positively impact their business operations.
FROM BLOCKCHAIN TO CULTURE, "TRANSPARENCY" IS A BIG BUZZWORD IN THE INDUSTRY. WHAT DOES TRANSPARENCY MEAN TO YOU IN THIS BUSINESS?
Simply, trust. Building trust is essential to Ryan and how we do business. Facilitating a fully transparent process says to our customers that we have nothing to hide and we are thinking about solutions with their business objectives in mind.
WHAT IS YOUR FAVORITE MONOPOLY PROPERTY AND WHY?
I like the railroads. As a kid, I always liked the names of each of them, and I liked the $200 "rent" they produced, which was more than most of the "Avenue" properties produced. As an adult and student of history, I can more fully appreciate what that industry represents, the very first revolutionary industry in our country. The impact that railroads made on our ability to grow this country and on other industries is inspirational.
DO YOU HAVE A MOTTO OR SAYING YOU LIVE BY?
Not necessarily a motto, but I do have a favorite quote that I think about often. It's from Thomas Edison, and it goes: "I have not failed. I have only found 10,000 ways that won't work." Always move forward, and don't let a perceived failure discourage initiative.
Discover how the Industrial team can help you with your next successful project and contact Todd at:
Todd Schell
Senior Vice President, Industrial
Todd.Schell@ryancompanies.com
612-492-4380