Ryan and Great Lakes Management Celebrate Grand Opening of Talamore Woodbury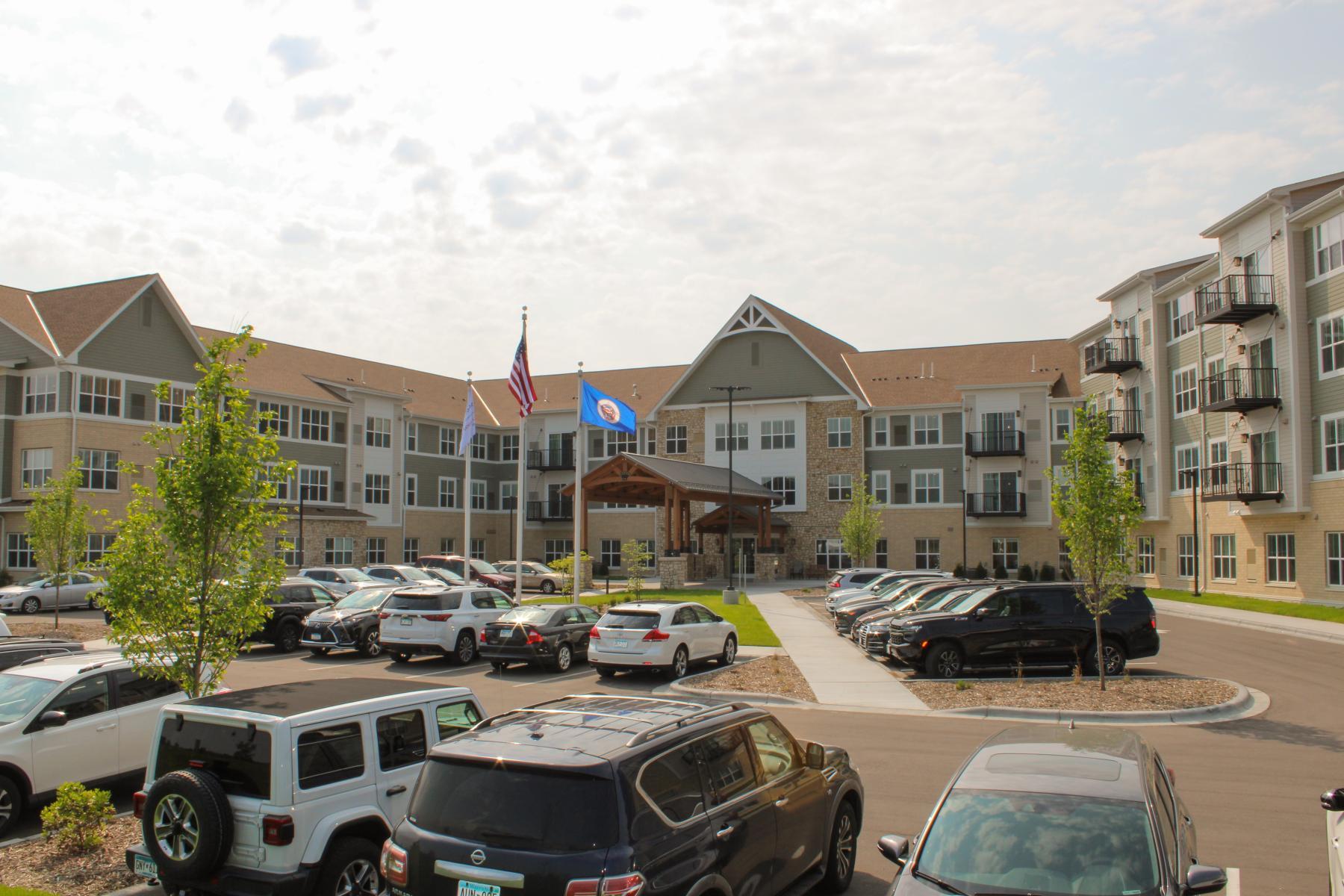 Woodbury, MN
(
May 25, 2023
)
Less than two years after breaking ground, a ribbon cutting and open house on May 24 marked the grand opening of Talamore Woodbury. This is the second Talamore senior living community in Minnesota and third altogether through a partnership with Great Lakes Management. This project was also our second joint venture with Artemis Real Estate Partners.
The new senior living community is in Woodbury, Minn., which is recognized by Money Magazine as one of the "Best Places to Live." The age and income qualified households – ages 75 and older, $75,000 and up – in the area is expected to grow by 42.3% from 2020 to 2025, according to Moore Diversified Services, Inc.
"We are excited to welcome seniors and their families to Talamore Woodbury, where our commitment to exceptional care and vibrant living is at the core of our mission," said Mike Pagh, CEO of Great Lakes Management. "Our dedicated staff works tirelessly to provide the best possible living experience for all of our residents, helping them form new and lasting friendships in a warm and inviting atmosphere."
Talamore Woodbury is a four-story, 245,00-square-foot senior living community with 90 independent living units, 70 assisted living units, 26 memory care units and 14 care suites. It includes multiple dining venues; a library; wellness/telehealth center with fitness areas, spa and salon; club room, activity room and a large gathering space for community events and spiritual services.
"We're thrilled to deliver a third Talamore senior living community through our partnership with Great Lakes Management," said Steve Strom, vice president of real estate development, Ryan Companies. "As the population continues to age, this modern and enriching community will provide seniors with living options where they can continue to thrive."
We are the developer, builder and capital markets partner. Ryan A+E, Inc, our design studio, was the design architect and provided interior design, landscape architecture and civil engineering services. UrbanWorks served as the architect of record and Bell Bank was the lender for the project.
"We believe the Talamore product will provide seniors in Woodbury with a best-in class living environment that sets a new standard for senior living in the market." said Kelly Sheehy, managing director, Artemis. "We are excited to continue our partnership with Great Lakes Management and Ryan Companies."
This is Ryan's third project with Great Lakes Management. Previous projects include Talamore St. Cloud and Talamore Sun Prairie, just outside of Madison, Wisc.
Ryan has built more than 60 senior living communities throughout the country and of that portfolio, developed 34. Ryan has delivered 3,613 senior living units in the Midwest. Talamore Woodbury is now part of Great Lakes Management senior living management portfolio, which consists of 2,414 units.