Ryan Begins Construction on Affordable Senior Housing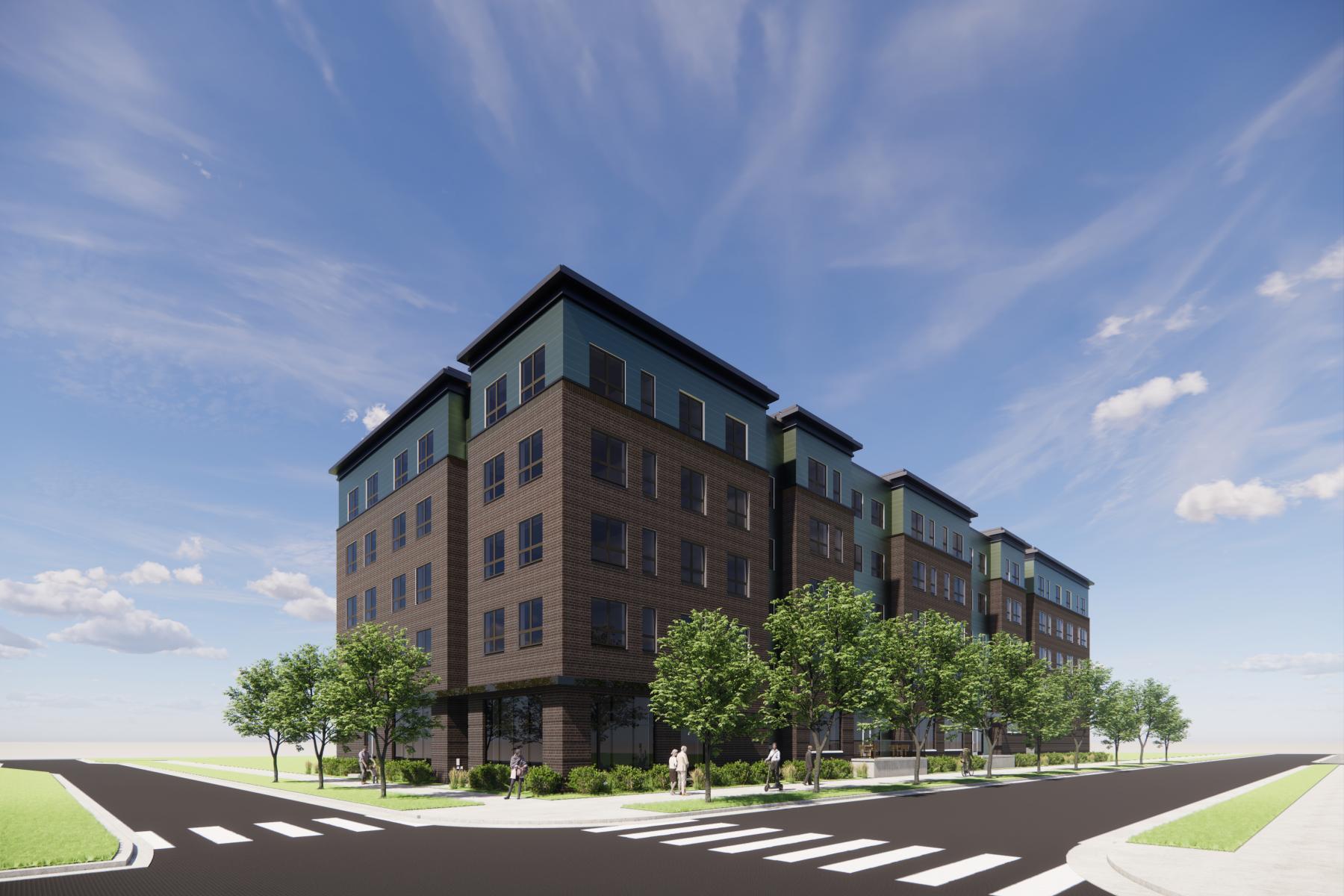 Saint Paul, MN
(
Dec 14, 2022
)
As part of the City of Saint Paul's vision of a connected, livable, mixed-use neighborhood at Highland Bridge, a mixed-use development in Saint Paul, Minn., we're honored to partner with CommonBond Communities to build The Lumin. The senior living community will provide 60 units of affordable housing for seniors 55 and older, and who earn 30% or less of the area median income (AMI).
"Highland Bridge is going to be an incredible place to live. We are thrilled to make the Highland Bridge experience accessible to a range of Saint Paul residents, including seniors with limited income," says CommonBond Communities President and CEO, Deidre Schmidt. "This senior housing will foster wellness, community, and connection. We look forward to seeing The Lumin, and future developments, provide safe, stable housing for many who need it."
The five-story building will be a mix of one- and two-bedroom apartments, with seven reserved for formerly homeless seniors. There will also be a wellness room, community room and bike storage. A project-based Section 8 subsidy will allow residents to pay 30% of their income in rent. Sustainable building elements to reduce energy, water consumption and carbon emissions will also be incorporated into The Lumin.
The Lumin will be financed with a LMIR First Mortgage from Minnesota Housing and four percent Tax Credits. In addition, the project was awarded 60 Project Based Vouchers (PBVs) from the St. Paul Public Housing Agency, along with $4.5M in Capital Improvement Bond financing from Ramsey County. The City of Saint Paul has also established a Tax Increment Financing (TIF) district and the project will benefit from the increment generated by both the market rate and affordable buildings at Highland Bridge. CommonBond is committed to supporting resident stability through quality, affordable housing with individualized services and plans to create more housing options for low- and moderate-income residents. 
We are the general contractor for The Lumin and master developer of Highland Bridge; Ryan A+E, Inc. will be the civil engineer; and LHB, Inc. is the architect. This project will create more than 300 new construction jobs.
Highland Bridge is a 122-acre mixed-use development on the former site of Ford Motor Company's Twin Cities assembly plant. The development will include 3,800 housing units, 265,000 square feet of employment and institutional space, approximately 150,000 square feet of retail space, and 55 acres of public and open space.