Ryan Breaks Ground on Multifamily Community in Austin, Texas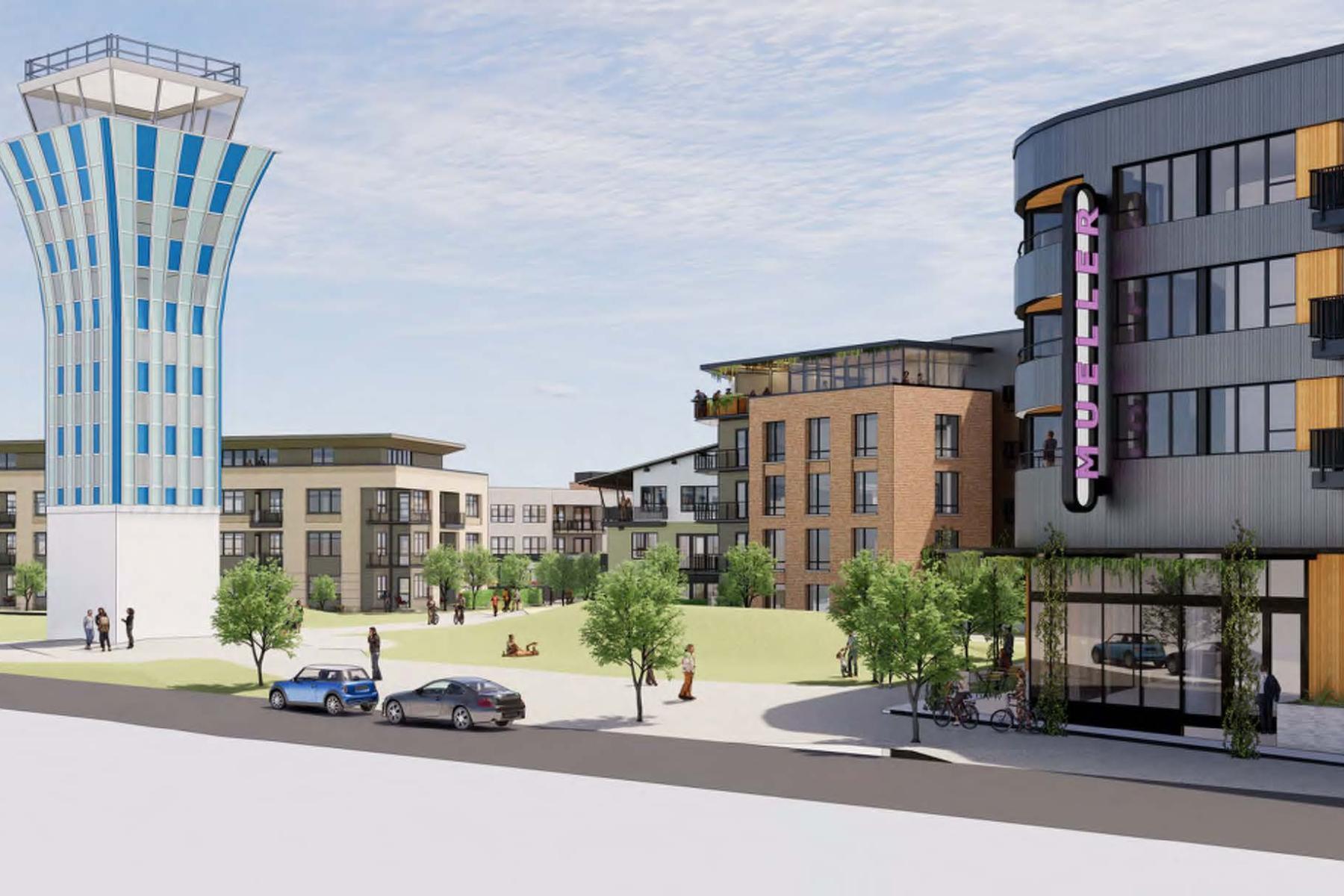 Austin, TX
(
Mar 03, 2022
)
Construction has begun on a 345-unit multifamily community located in Mueller, a mixed-income, mixed-use community located in the heart of Austin, Texas. Mueller is a 700-acre site that was formerly the Robert Mueller Municipal Airport.
The project, which is adjacent to the former airport's iconic control tower structure, is bound by Berkman, Sorin, Vaughan and McCurdy streets. The community includes two mid-rise, three- to five-story buildings with diverse exterior architectural elements, as well as approximately 2,500 square feet of ground floor retail space located near the corner of Berkman Drive and McCurdy Street.
"This multifamily project will become an integral part of the Mueller community and provide much needed urban housing for the area," said Marcy Phillips, vice president of real estate development, based in Ryan Companies' Austin office. "It really doesn't get any better than Mueller's central location, its vibrant mixed-use and the variety of amenities within walking distance. Ryan is thrilled to be part of the community and to get this project underway."
The two apartment buildings were designed with a set back from Berkman Drive to allow for more visibility of the historic and iconic control tower. A tree-lined public paseo will separate the buildings and connect the control tower and an upcoming public plaza to nearby John Gaines Park. Resident amenities will include a resort-style pool, private courtyards, thoughtfully designed gathering and co-working amenity spaces, ample outdoor private and gathering areas, expansive pet amenities, bike maintenance and storage facilities, and a rooftop deck overlooking the control tower and city skyline.
The project is estimated to be complete late 2023. The community will feature one-, two- and three-bedroom apartments and 15 percent of the 345 residences are reserved for Mueller's Affordable Homes Program, available to households earning up to 60 percent of the Austin area's median family income.
Ryan is the developer and builder on the project. Ryan A+E, Inc. will also serve as the architect. Ryan has partnered with Lake|Flato, GarzaEMC, Integrity Structural, Aptus Engineering, Land Design and Ink+Oro as additional design consultants. The project will feature a variety of green building elements in pursuit of the U.S. Green Building Council LEED certification and an Austin Energy Green Building (AEGB) rating.