Ryan Breaks Ground on NorthShore – Edward-Elmhurst Health Cardiovascular Institute Health Center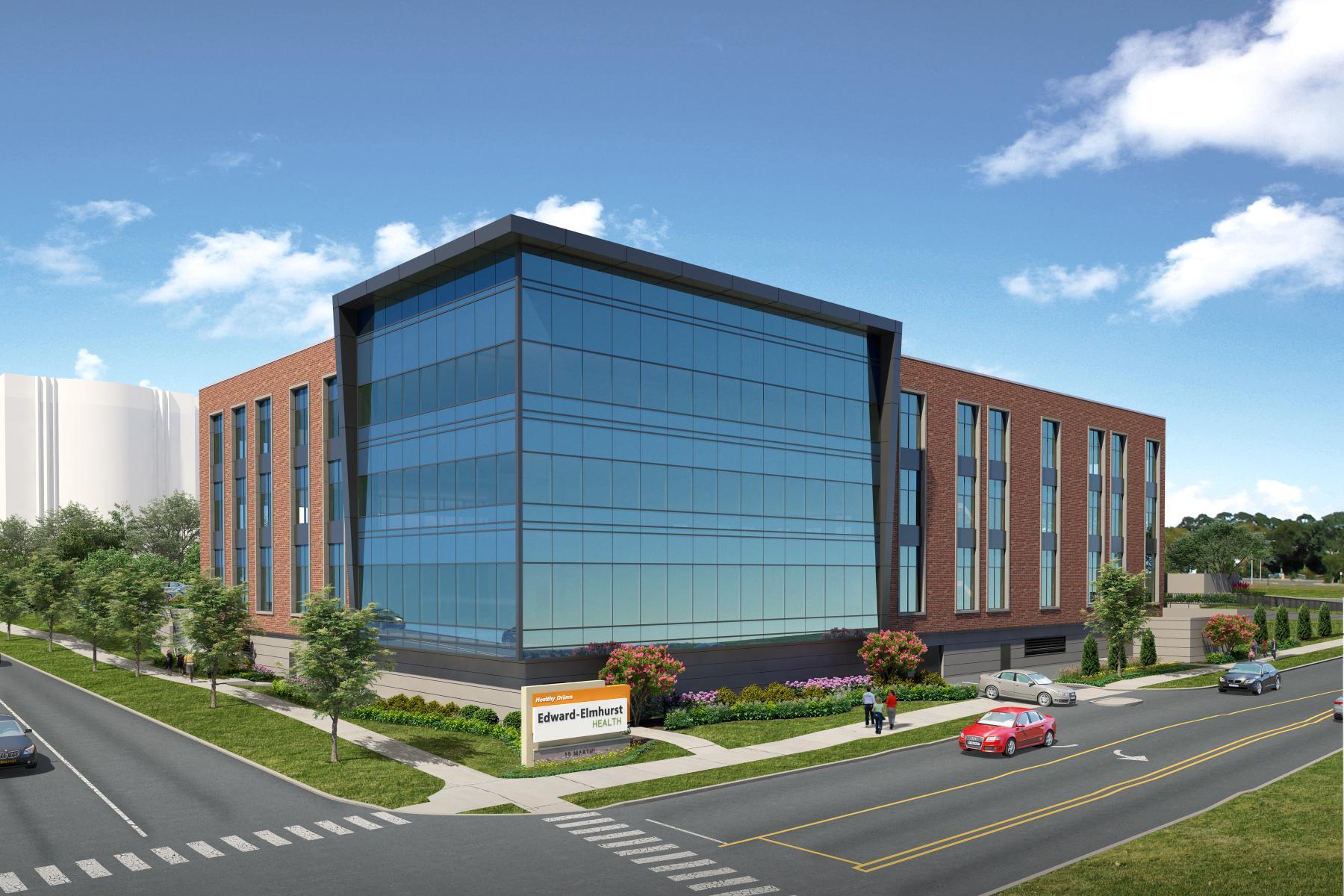 Naperville, IL
(
Oct 16, 2023
)
As the need for outpatient cardiovascular care continues to grow, we are working with NorthShore – Edward-Elmhurst Health to develop, design and build their new Cardiovascular Institute Health Center in Naperville, Ill. The 71,000-square-foot, three-story building will combine a full range of cardiovascular services under one roof in a convenient and accessible setting for patients and caregivers.
"The CVI Health Center will help meet the community's increasing need for outpatient cardiac care," said Curt Pascoe, our vice president of real estate development. "By working closely with NorthShore – Edward-Elmhurst Health, our design and construction teams were able to convert their vision into reality and we're excited to begin this project, which will help transform cardiac care in Naperville and the surrounding communities."
Located on the Edward Hospital campus in Naperville, the CVI Health Center will provide comprehensive cardiac care services including two catheterization laboratories, diagnostic imaging and cardiac rehabilitation. It will also serve as the new grand entrance to the hospital's campus. The building will feature caregivers from NS-EEH, Cardiac Surgery Associates, and Midwest Cardiovascular Institute.
"Our vision is to be the No. 1 cardiovascular program in the Midwest, providing best-in-class care, being easily accessible and delivering patient-centered care by an exceptional workforce," said Yvette Saba, president, Edward Hospital and South Institutes. "To achieve our vision, we're building the CVI Health Center at Edward and we'll be opening a $170 million, 170,000-square-foot Cardiovascular Institute on our Glenbrook Hospital campus in Glenview in the spring of 2024."
The CVI Health Center will provide an elevated and patient-centric environment. Patients and visitors will enter a welcoming two-story lobby and will be able to easily access different services within the building through the distinct yet cohesive design.
Ryan A+E, Inc. is the architect and interior designer.
This is our third project with NS-EEH. The company has completed healthcare projects in Illinois and surrounding states since 1996. Nationally, we have delivered more than 150 projects for healthcare clients across 22 states in the past seven years.