Ryan Breaks Ground on Pints & Paddle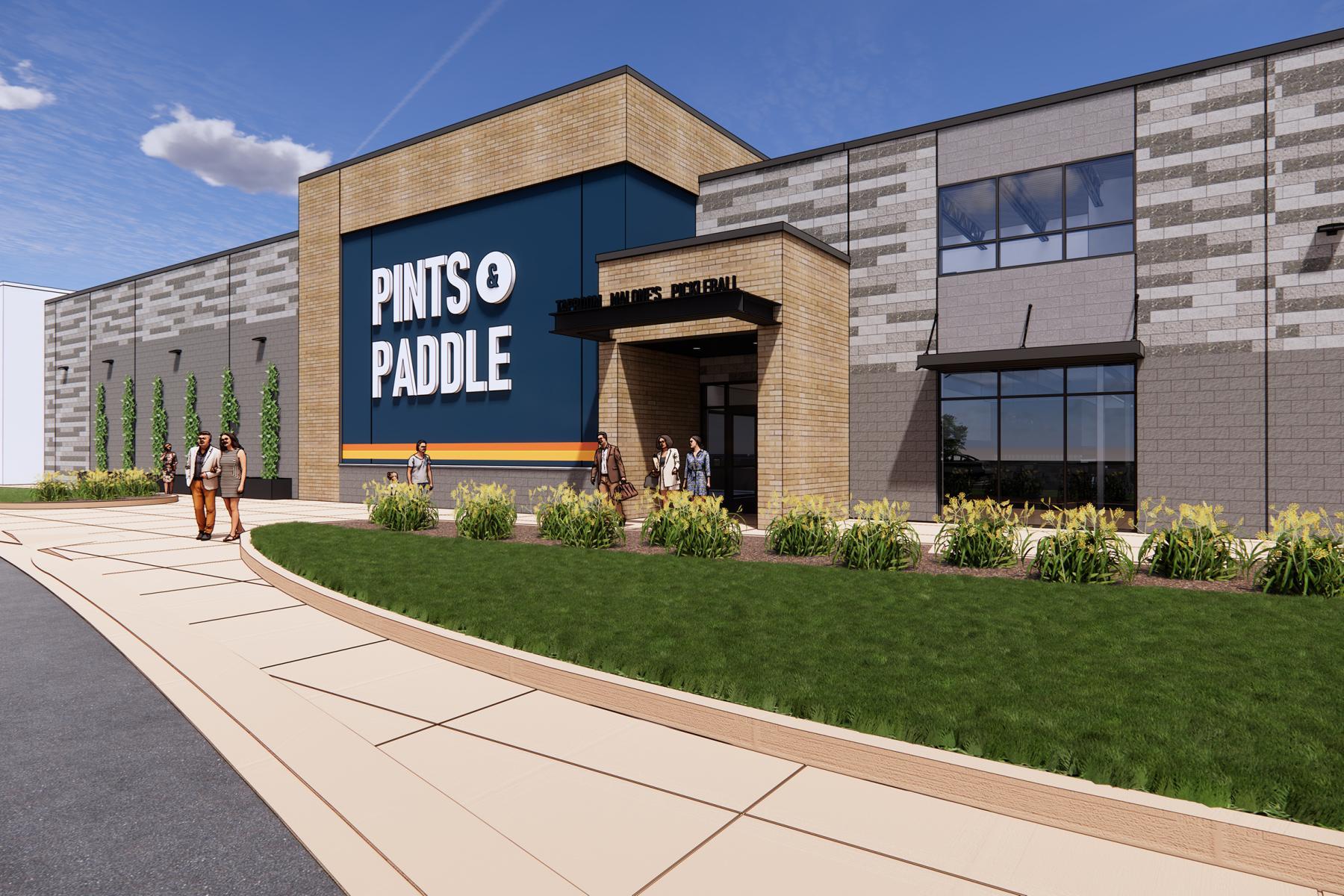 Maple Grove, MN
(
Nov 23, 2022
)
As pickleball continues to explode around the nation, people living in the Minneapolis metro will have access to a new concept called Pints & Paddle next year. Along with local partners Tim and Tammy Skaja, Eric and Christy Mesenburg, A.J. and Lindsey Stevens, and Nastar Motlagh, we are excited to share that construction has begun on the 40,098-square-foot complex that will open in fall of 2023.
"We cannot wait to introduce Pints & Paddle to everyone in Maple Grove and the surrounding cities," said Tim Skaja. "Being from this community, we noticed an opportunity to provide more access to pickleball year-round to people on this side of town. There's nothing like this here."
Pints & Paddle will offer 10 premier indoor pickleball courts, a state-of-the-art self-pour beer and wine tap wall, and casual dining. Local community favorite, Malone's Bar and Grill, will be debuting its first rapid-order and pick-up style restaurant in the Pints & Paddle taproom. Popular dishes like their firecracker chicken wrap and signature burgers will be showcased on the menu, along with many other fan favorites. The venue will have a mezzanine level, allowing guests to watch pickle ball games while they dine. Indoor and outdoor space will also be available for public and private events.
"As a Minnesota-based company, we're proud to help bring a new, local entertainment complex to life," said Patrick Daly, vice president of real estate development, Ryan Companies. "Pints & Paddle will have a positive, lasting impact on the community. We look forward to seeing people of all ages enjoy the complex for years to come."
Ryan is the developer and builder for this project. Thielen & Green is the architect, Shea Design is the interior designer and EntreBank provided the financing. Skaja, Mesenburg, Stevens and Motlagh will operate Pints & Paddle as partners.
The Grove is a 200-acre, mixed-use development featuring local, regional and national retailers and restaurants, as well as a medical campus. Ryan developed, designed and built The Grove, which was completed in the summer of 2007.