Ryan to Build Two Supportive and Affordable Housing Options in St. Paul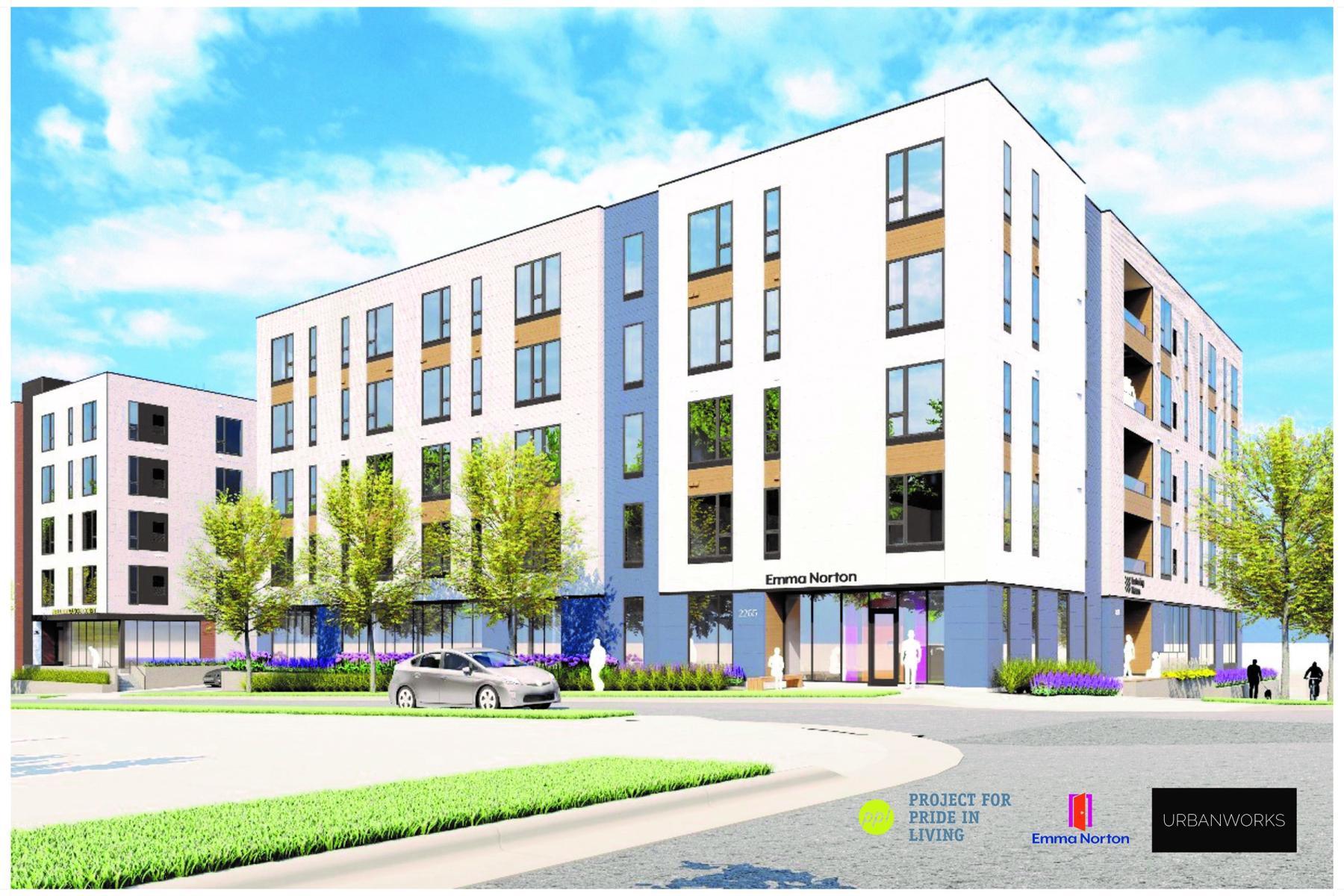 Saint Paul, MN
(
Feb 06, 2023
)
Earlier this month, there was a groundbreaking ceremony at The Collection at Highland Bridge in Saint Paul, Minn. for Emma Norton and Project for Pride in Living's (PPL) new housing developments, Restoring Waters and Nellie Francis Court.
Restoring Waters
Restoring Waters will be a supportive housing residence for more than 60 individuals and small families, and will provide the foundation for every person to heal, recover, and build a more stable and harmonious future. Emma Norton will continue to serve women and families in transition, as it has for more than 100 years in St. Paul, at this new location in the Highland Bridge development.
Special care has been taken to include trauma-informed principles in the design and construction of Restoring Waters and will include spaces for expanded services for mental and physical health. All residents will have access to a variety of supportive professionals, including case managers, peer support specialists, and other health specialists to provide information, support, referrals, and advocacy as needed.
Nellie Francis Court
Nellie Francis Court will provide 75 apartments (from studio to two-bedroom) for low-income working individuals and families. It will also include a community room, workspace, wellness space, bike room, and underground parking that will be shared with Emma Norton residents. The building is named after Nellie Griswold Francis, founder of the Everywoman Suffrage Club (ESC) in 1914. According to the Minnesota Historical Society, it was the only Black woman suffrage organization in Minnesota at the time. In 1920, the ESC became the Everywoman Progressive Council, dedicated to the promotion of political and economic equality and social justice.
Together, the two projects will bring much-needed supportive and affordable housing to this historic neighborhood in St. Paul. The location is ideal for families and households as it is close to seven newly designed city parks, retail stores, bus service, and an LRT Station. Both projects are being developed by Project for Pride in Living (PPL), designed by Urbanworks Architecture, and constructed by Ryan Companies US, Inc. Construction in Highland Bridge is targeted for completion in late 2023/early 2024 for both buildings.