Ryan Closes Sale of New JEA Headquarters in Jacksonville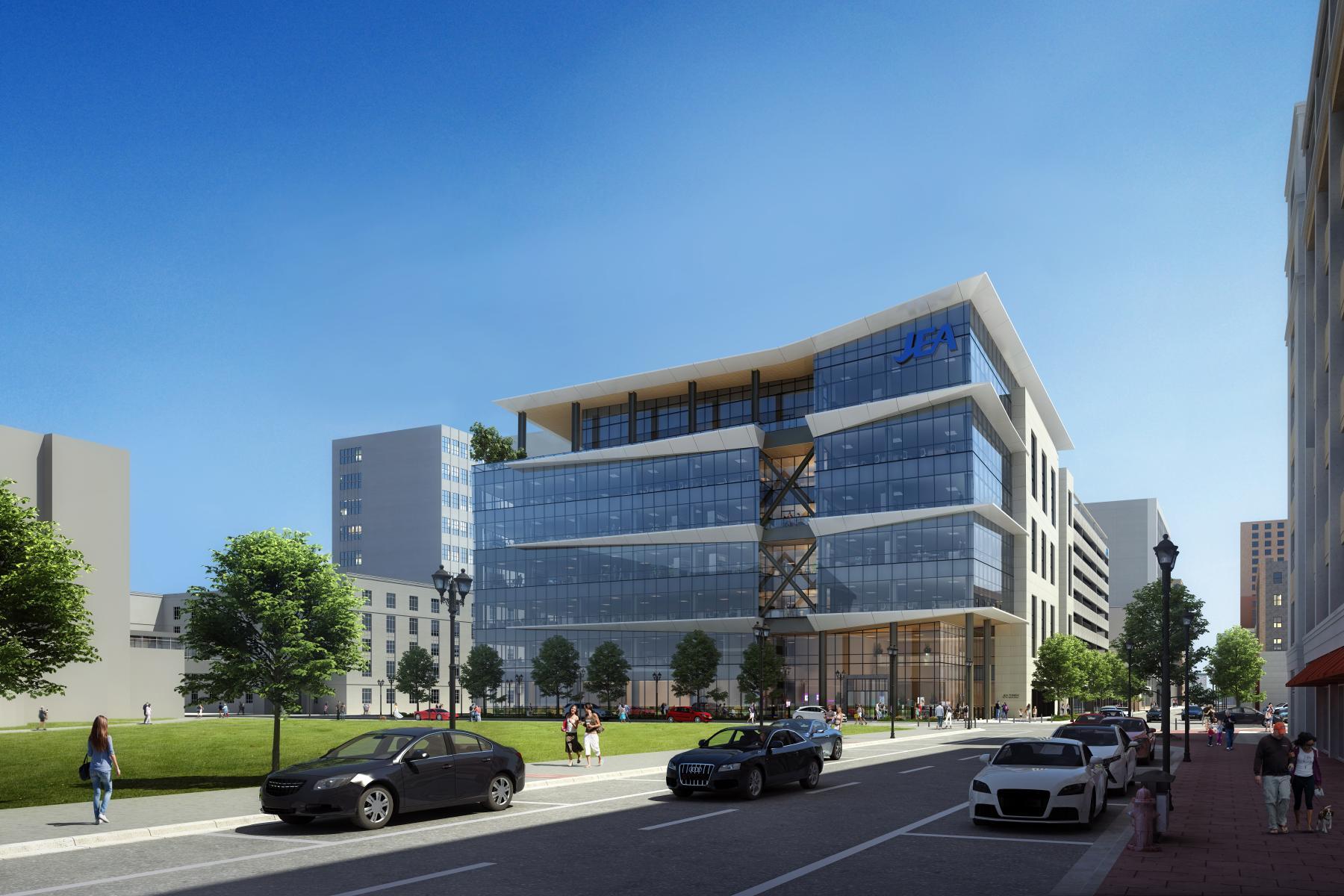 Last week, we closed the sale of the new JEA headquarters building in downtown Jacksonville, FL. The 7-story, 153,000-square-foot office building was sold to Colorado-based firm Real Capital Solutions.
Since June 2019, Southeast Regional President Doug Dieck has led the Ryan team to develop, design, and build the newest office tower in the downtown core in nearly a decade. "It has been our pleasure to work with JEA on the development of their new headquarters. They have been fair but firm through the process and very professional. They are moving into a great building that will serve them well for the next 20 years and beyond. We look forward to continuing to serve them as Ryan will manage the building on behalf of the new owner."
Real Capital Solutions is a proven real estate investor with over 35 years of experience; known for its opportunistic and single tenant net leased investing and certainty of close, they have been a great partner to us, working together on several transactions over the past decade. "We couldn't be happier with the outcome of the development, our partnership with Ryan Companies, and our new partnership with JEA" said Adam Abeln, Chief Acquisitions Officer. "This is the pinnacle of office buildings in downtown Jacksonville, with JEA's exceptional credit, long-term commitment to the building, and modern design and construction quality by Ryan." 
The new JEA headquarters is planned for LEED-gold certification and features multiple workspaces, open, flexible floorplates, and access to outdoor spaces affording views of the Duval County Courthouse lawn, the St. John's River, and historic James Weldon Johnson Park.
JEA is Jacksonville's community-owned, not-for-profit utility serving more than one million customers in Northeast Florida. An integral part of the Jacksonville community, JEA's goal for its new headquarters is to provide an enhanced customer friendly, service-oriented space that encourages employee collaboration and engagement.
"Part of Ryan's commitment to creating a space that reflects the vision of JEA was ensuring Jacksonville's Small and Emerging Businesses (JSEB), as well as women, minority and/or disadvantage-certified businesses (W/M/DBE), play a meaningful role in the project," says Dieck. "We believe Ryan exceeded that goal with more than 60% of the construction dollars being spent locally, including $1.5 million with JSEB businesses."
With the certificate of occupancy from the City of Jacksonville in hand, JEA will begin a phased move into its new home over the next few months, with an opening for customers expected in February.