Ryan Companies And Project For Pride In Living Close On Ford Site Land Parcel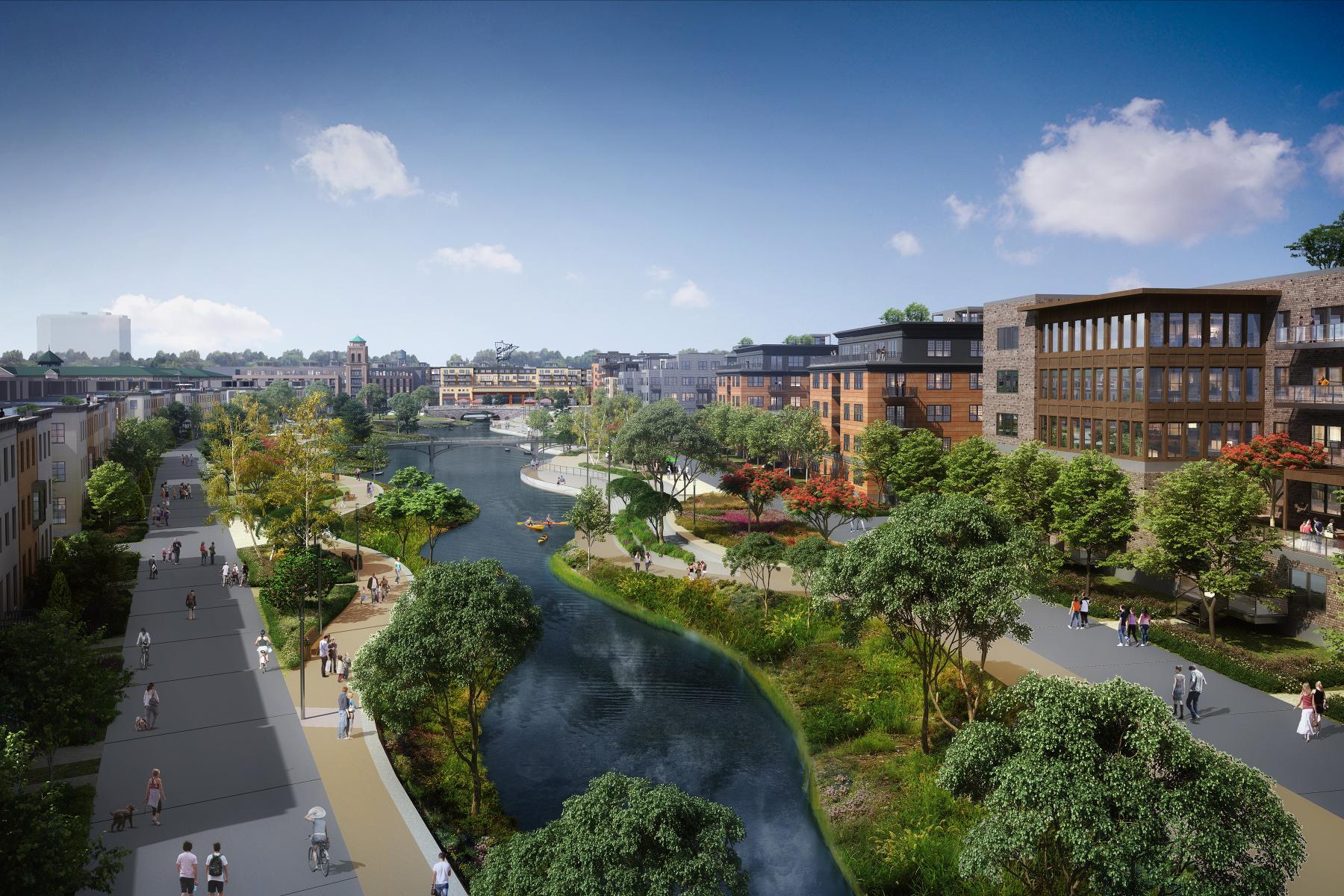 Saint Paul, MN
(
May 05, 2020
)
Ryan Companies US, Inc. closed on the land parcel with Project for Pride in Living (PPL) that will be the future home for their first affordable housing development located within the former Ford Site redevelopment.
PPL completed the purchase of .78 acres of land for two phases of affordable housing on the 122-acre site that is being developed by Ryan Companies. PPL's first building on the site will be 60 units of supportive housing for residents at 30% or less of Area Median Income. Phase two of the development will consist of 76 units of workforce housing. Both are anticipated to begin construction in 2021.
PPL is partnering with service provider Emma Norton Services (ENS) to create a healing and trauma-informed supportive housing development and new organizational headquarters. ENS is a nonprofit organization with a mission to provide transformational housing for women and families on their journey of recovery out of homelessness.
 "This is another important step in the process for PPL in advancing our shared commitment with Ryan Companies to develop a mixed-use site for everyone. This is the most significant redevelopment initiative Saint Paul has seen in decades. We look forward to continuing to pursue the goal of creating housing that is affordable and accessible to everyone." Said Paul Williams, CEO Project for Pride in Living 
Closing on the land parcel with PPL is another step in the process of realizing the affordable housing aspect of the vision for the redevelopment.
"Yesterday's closing on the parcel with PPL is a significant step in moving forward with the affordable housing component of the Ford redevelopment," said Maureen Michalski, Vice President, Ryan Companies. "We believe partners like PPL will provide an important housing option that positively impacts the redevelopment plans we have committed to bringing to the Highland Park neighborhood and Saint Paul." 
The next step in the process for the affordable component of the redevelopment is submittal by PPL and CommonBond to Minnesota Housing for public funding applications in July.
About Project for Pride in Living
Founded in 1972, Project for Pride in Living (PPL) empowers thousands of individuals and families with lower incomes to reach self-reliance through affordable housing, employment readiness and job placement. We work together with participants to create vibrant, equitable, and diverse communities filled with residents who have achieved stability and are contributing to the regional economy. Last year alone, more than 13,000 people moved into affordable housing, earned higher incomes, improved their academic skills and gained economic independence with the help of PPL. Learn more: www.ppl-inc.org.