Ryan Companies Announces First Anchor Tenant in Oakmont Point Development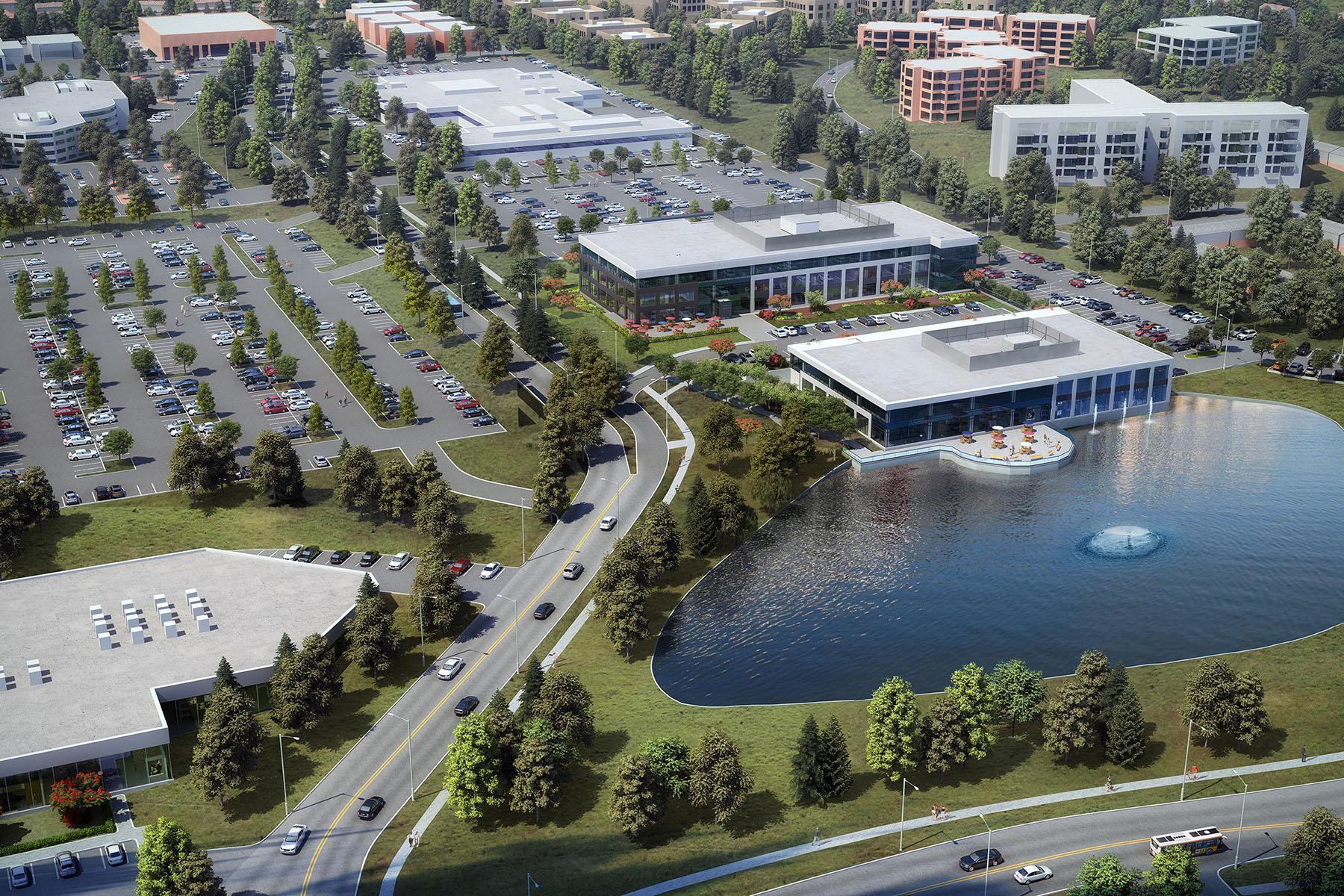 Naperville, IL
(
Apr 25, 2019
)
Ryan Companies is pleased to announce that JLL has signed a long-term lease to anchor its newest redevelopment project at Oakmont Point in Westmont, Ill.  JLL will consolidate its existing operations in Westmont and Lombard into the new office at Oakmont Point, the $50 million, 18-acre office complex acquired by Ryan Companies in 2017 and currently under redevelopment. When complete the urban-style office complex will be a highly attractive destination for office users in the western suburbs.
As the developer and builder, Ryan's vision for Oakmont Point was based on a shortage of new construction opportunities at the eastern end of I-88, a submarket that saw high demand for office space this past quarter, according to JLL's Q1 suburban office stats. When the redevelopment project is finished, the new office park will feature three buildings that can accommodate users from 25,000 square feet to 275,000 square feet. JLL will be the first anchor tenant. The project also includes: all-new efficient mechanical, electrical and plumbing systems plus open floorplans supporting modern Class A tenants.
"We are the only property offering a premier redevelopment like this and high parking ratios in the corridor," said Curt Pascoe, development director at Ryan Companies. "Redeveloping the existing structures has allowed us to envision our amenities as the focal point of the buildings, creating engaging and active space for today's employees to thrive. It is especially rewarding to see an underutilized property come to life."
Amenities include a conference center, Wi-Fi lounge, fitness center, deli and active outdoor spaces including the 3.6-acre water feature. It also offers 120 below-grade executive parking stalls and can support parking ratios of 6/1000 and higher.
Oakmont Point is part of the I-88 corridor, located on Route 83, and is minutes from I-294.  JLL was looking for a location that provided excellent amenities and ample parking in a location at the east end of the I-88 corridor.  One of the key factors in the move is the ideal location, as it allows for JLL to draw employees from the suburbs and the city of Chicago.  JLL is expected to move its existing teams in Westmont and Lombard, which make up approximately 350 employees, to Oakmont Point this fall. Ryan Companies will also partner with JLL's Property Management team at Oakmont Point.
"At JLL, we are always looking for ways to optimize our own portfolio, just as we do for our clients," said Mahesh Vidyasagar, Senior Vice President of Corporate Real Estate and Workplace for JLL. "Oakmont Point is a long-term, strategic location for us that will provide a collaborative, state-of-the-art office environment for both our existing and future employees."
About JLL
JLL (NYSE: JLL) is a leading professional services firm that specializes in real estate and investment management. Our vision is to reimagine the world of real estate, creating rewarding opportunities and amazing spaces where people can achieve their ambitions. In doing so, we will build a better tomorrow for our clients, our people and our communities. JLL is a Fortune 500 company with annual revenue of $16.3 billion, operations in over 80 countries and a global workforce of over 90,000 as of December 31, 2018. JLL is the brand name, and a registered trademark, of Jones Lang LaSalle Incorporated. For further information, visit jll.com