Ryan Companies Breaks Ground on Brandon Gateway Medical Plaza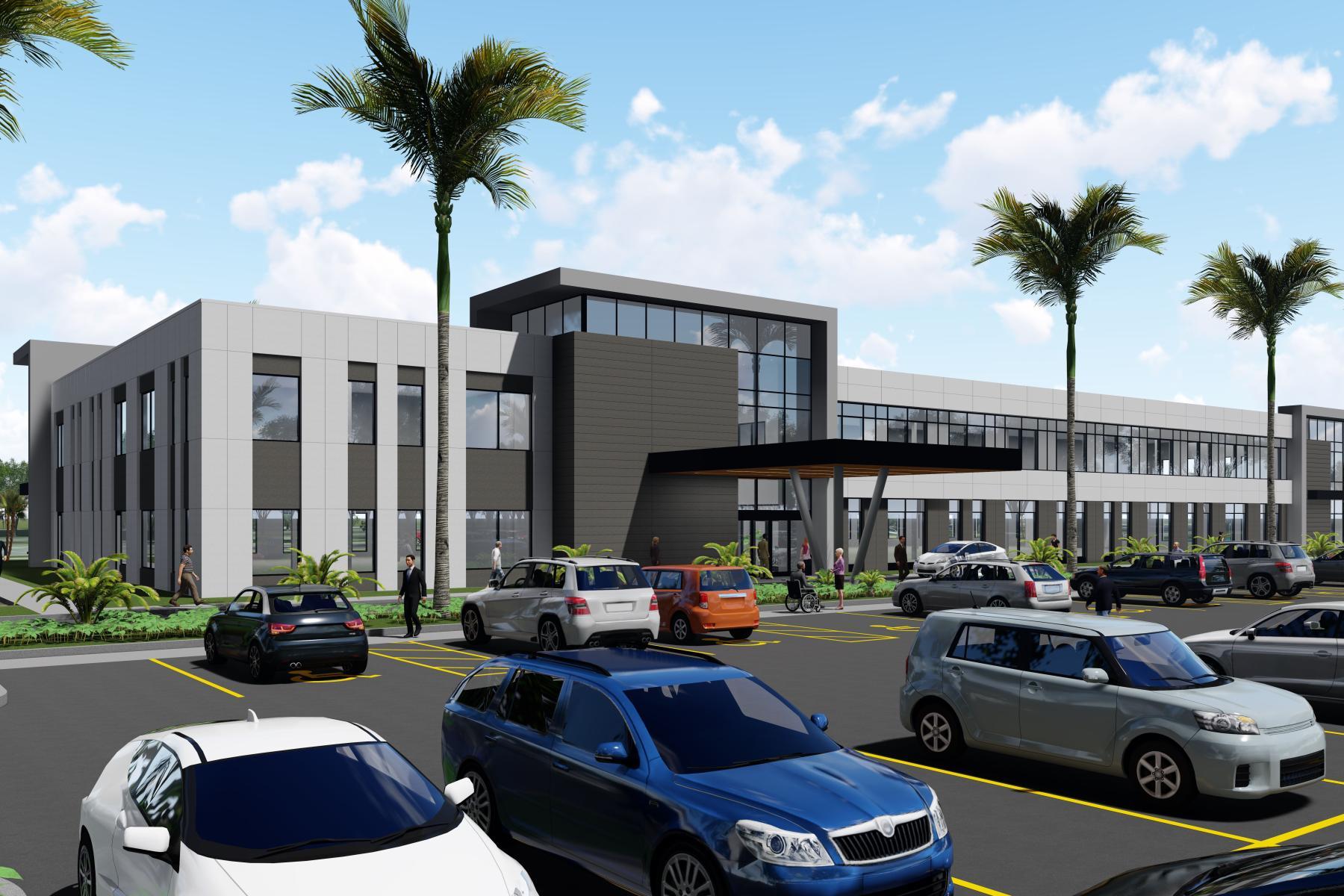 Tampa, FL
(
Oct 24, 2017
)
Ryan Companies US, Inc. announced today the ground breaking of the Brandon Gateway Medical Plaza. Florida Orthopaedic Institute (FOI) will be the anchor tenant in the project and obtain 30,000 square feet.  The 53,000 square foot project is located at 560 S. Lakewood Drive, one of the last remaining parcels of land owned by the Guyardo Family, well-known for their legacy in Brandon farming. The project is being developed, designed and constructed by Ryan Companies. The remaining 23,000 square feet has increased interest by a number of medical users.
"The Brandon Gateway Medical Plaza is a perfect example of developing a medical office space around the needs of a community," said Connor Lewis, Vice President of Real Estate Development.  "We believe that when you put the patients first when considering a site and then building a medical building around that site, everything else falls into place."
FOI's new space will be a significant increase in space for their Brandon practice. The new space will feature 30 exam rooms, x-ray and MRI machines. Patients will also be able to receive physical and occupational therapy.  Rojo Architecture designed their interior space.
"We're excited to expand our Brandon medical center so that we can treat patients more efficiently and maintain a level of care they have come to expect at Florida Orthopaedic Institute," says Marc Katzin, chief operating officer. "The facility will include the newest technology and treatment options so that patients can receive all of the care they need at one location," added Katzin.
Construction is expected to be completed in late 2018.  The site also includes a potential second phase of 18,000 square feet on the northern parcel.  Jim Allen and Juan Vega from Colliers International are marketing the building on behalf of Ryan Companies.
Florida Orthopaedic Institute
Founded in 1989, Florida Orthopaedic Institute is Florida's largest orthopedic group and provides expertise and treatment of orthopedic-related injuries and conditions, including adult reconstruction and arthritis, chiropractic services, foot and ankle, general orthopedics, hand and wrist, interventional spine, musculoskeletal oncology, orthopedic trauma, physical medicine and rehabilitation, physical and occupational therapy, sports medicine, shoulder and elbow, spine, urgent care, and weight management, among others. The organization treats patients throughout its surgery centers in North Tampa and Citrus Park, an urgent care center in South Tampa, and 10 office locations in Bloomingdale, Brandon, Brooksville, Citrus Park, North Tampa, Northdale, Palm Harbor, South Tampa, Sun City Center and Wesley Chapel. For more information, please visit: FloridaOrtho.com and 'like' us on Facebook: facebook.com/Florida.Orthopaedic.Institute.