Ryan Companies Breaks Ground on Clarendale Clayton at Clayton & Hanley Road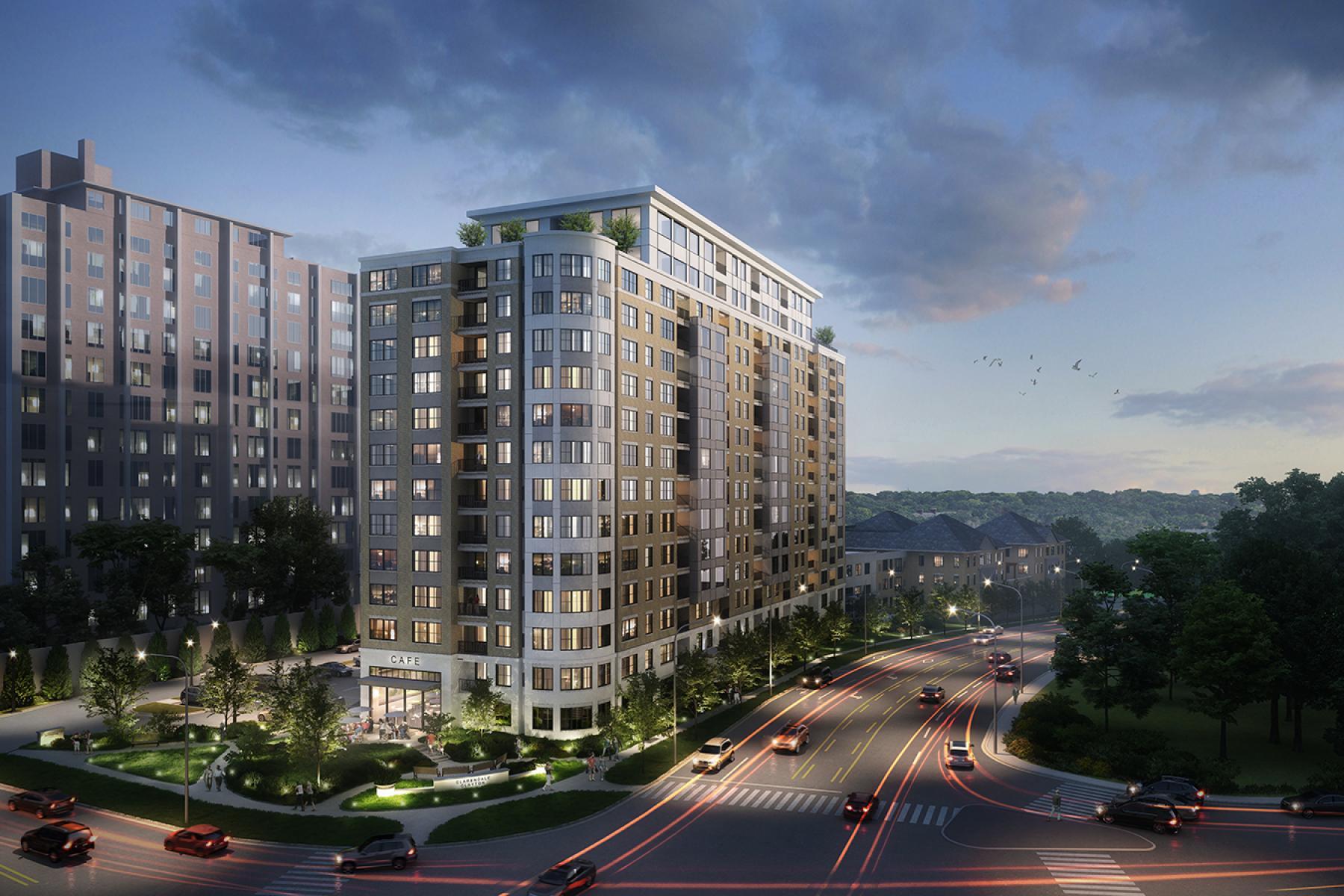 Naperville, IL
(
Jun 11, 2019
)
Ryan Companies US, Inc., Life Care Services TM, an LCS Company, and Harrison Street Real Estate Capital announce the groundbreaking of their second senior living investment in the St. Louis area. The $120M, 13-story development is located at 7651 Clayton Road and will include retail, independent living, assisted living and memory care residences.
Clarendale Clayton senior residences is at the high-profile corner of Clayton and Hanley Road, just south of downtown Clayton. The property, which stood vacant for the past 15 years, was previously home to Schnucks' grocery store for over 50 years.  After many visions and proposals to redevelop the property over the years, with none ultimately gaining approval, Ryan Companies was able to solve the puzzle.  The approval on the project received a positive response as it delivers relatively low traffic and meets market needs. 
"I am extremely proud of our collaboration with the community during the approval process to deliver this phenomenal development," said Dave Erickson, Vice President of Real Estate Development at Ryan Companies.  "Together we were able to land on a plan that will be a desirable place for seniors to live while conveniently located near Clayton's downtown amenities and easily accessible to the I-40/64 roadway."
"Our Clayton residents love the lifestyle in Clayton, with its walkability, many restaurants and beautiful parks," said Clayton Mayor, Michelle Harris. "Clarendale Clayton provides a new housing option for our residents to stay in Clayton. Ryan Companies did an excellent job working with the community and the city during the approval process and we are thrilled that this corner is being revitalized by Ryan Companies and Life Care Services."   
Clarendale Clayton will include 281 residences inclusive of 195 independent living with one, two and three-bedrooms, 66 assisted living and 20 memory care suites. This will be the first development of this scale in Clayton that includes licensed assisted living.  The amenities on the property include a unique signature community room on the 12th floor that opens to an outdoor terrace with a view of the St. Louis Arch on a clear day. In addition to the spacious and well-designed floor plans Clarendale Clayton's purpose-driven amenities will include dining venues, a bistro, pub and billiards room, movie theater, wellness center, art studio, large community room, garage parking, courtyards and outdoor patios. Also included is 1,500 SF of retail along Hanley Road, which is enough to promote a gathering place for the area but not generate a lot of traffic. Additional details about the community and progress updates may be viewed at  www.clarendaleclayton.com.
"LCS is honored to be serving seniors in the Clayton community," said Chris Bird, EVP/Director of Rental for LCS. "Clarendale Clayton will be a beautiful space with first-rate services that meets the growing demand for the Clayton senior living community."
Clarendale Clayton is Ryan Companies' and Life Care Services' second development together in the St. Louis area.  Clarendale of St. Peters, located in St. Peters, will open in early 2020. The construction of Clarendale Clayton will be completed in Spring 2021.  The two St. Louis projects are a committed investment of $175M in the region and combined are expected to generate over 1,000 jobs during construction, with another 200 permanent jobs to the market. 
Ryan Companies is the developer and general contractor, while Ryan A+E and ACI Boland are the architects on the project. Grimes Consulting is the civil engineer, while the interior design is being provided by both Oculus and RDG Planning & Design, out of St Louis. LCS, the second largest senior living operator in the US, will manage and serve the community. 
About LCS®                                                            
Based in Des Moines, Iowa, and established in 1971, LCS is a leading provider of high-quality senior lifestyle products and services. The LCS Family of Companies focus on development, operations management, marketing and sales management, and strategic planning for Life Plan Communities, formerly referred to as Continuing Care Retirement Communities (CCRC), and rental independent living, assisted living, and memory care communities nationwide. The company also provides a full-service real estate private equity enterprise, insurance, national purchasing consulting services and in-home care. The companies of LCS serve thousands of seniors across the nation. For more information, visit LCSnet.com.

About Life Care Services®
Life Care Services, An LCS Company, established in 1971 and based in Des Moines, Iowa, is the second largest manager of full-service senior living communities. Life Care Services currently provides operations, and marketing and sales management services for not-for-profit and for-profit Life Plan Communities, formerly known as Continuing Care Retirement Communities (CCRC), and rental independent living, assisted living, and memory care communities nationwide. For more information, visit lifecareservicesLCS.com.
About Harrison Street
Harrison Street is one of the leading investment management firms exclusively focused on alternative real assets. The firm has created a series of differentiated investment solutions focused on the Education, Healthcare and Storage sectors. Headquartered in Chicago with an office in London, the firm has more than 140-employees and approximately $20 billion in assets under management. Clients of the firm include a global institutional investor base from 11 countries.  For more information, please visit www.harrisonst.com.