Ryan Companies Breaks Ground on The Heart Center at Mercy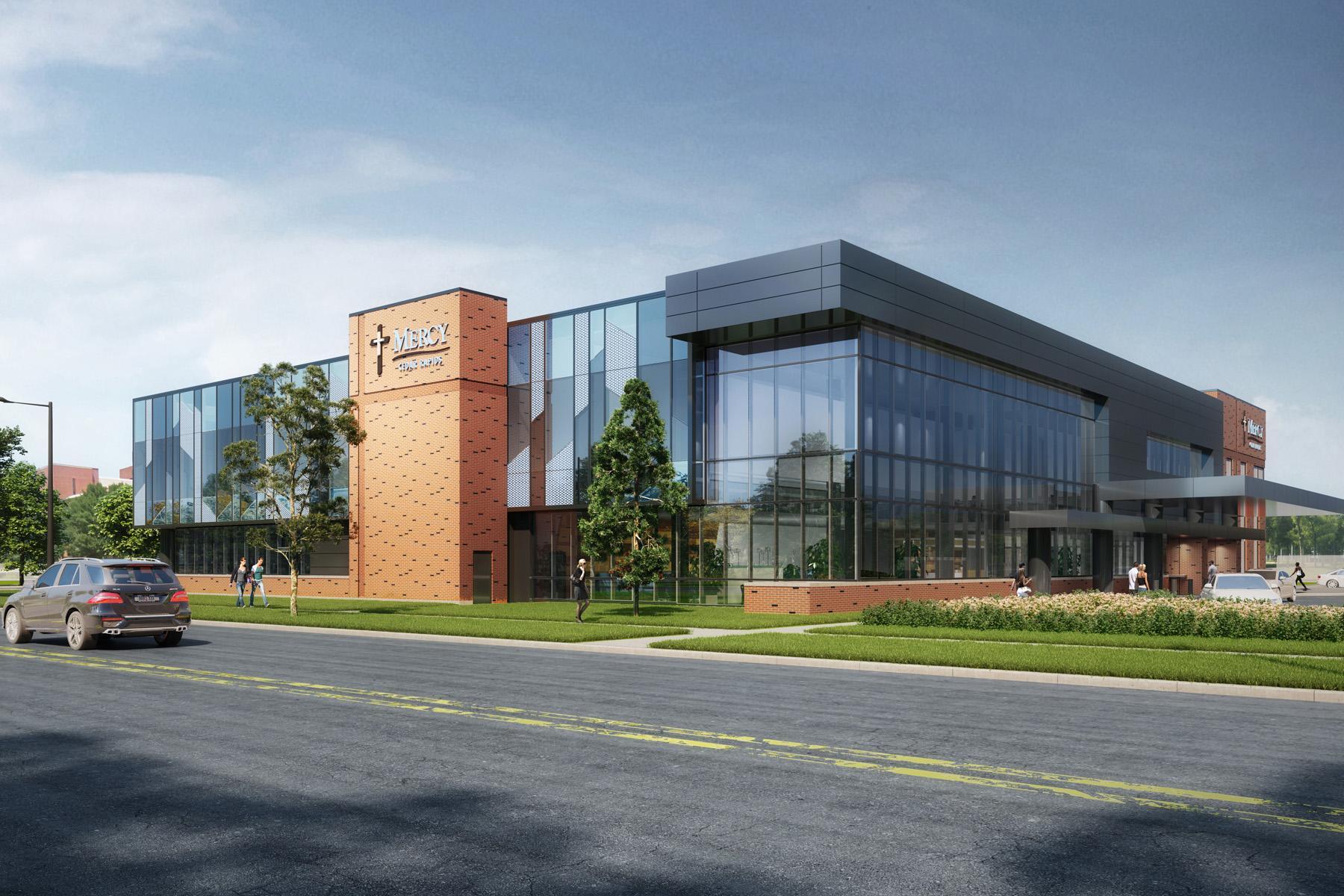 Cedar Rapids, Iowa
(
Sep 27, 2021
)
Ryan and Mercy Cedar Rapids broke ground on The Heart Center at Mercy Sept. 23, 2021. The 72,000-square-foot building will merge cardiovascular services under one roof in a convenient and accessible setting for patients and caregivers.
"Our longstanding relationship with Mercy allowed us to dig deep and understand their goals in creating a state-of-the-art outpatient specialty center," said Mike McMahan, senior vice president of healthcare, Ryan Companies. "Mercy's vision of enhancing accessibility to preventative resources and care through this new facility will, no doubt, elevate its status of being a leader in heart health."
As the designer and builder of The Heart Center at Mercy, Ryan translated Mercy's vision of a heart center for the future into a cutting-edge design that integrates elements of health within a modern clinical setting. The building seamlessly blends into the surrounding community, while a skybridge connects the center to the main hospital. Plans for The Heart Center also include space for increased screenings and detection services, as well as community education spaces for CPR, defibrillator training and similar programming.
"We are laser-focused on continuing to positively change the landscape of heart care within the communities we serve," said Tim Charles, Mercy president and CEO. "Throughout the course of many years, Mercy has been successful in establishing the area's leading heart program. With the growth we've experienced, now is the time for this next step as we combine our efforts into a new heart center and bring our resources under one roof."
The facility was designed for vertical expansion, which can include the addition of electrophysiology, cardiac catheterization labs and surgical suites, which are currently housed in the main hospital.
In the past five years, Ryan has delivered 110 projects for healthcare clients across 20 states including 12 projects in Iowa. Ryan has an over 25-year-history with Mercy Medical Center and has worked on more than 100 projects during this period. Construction will begin this fall and is expected to be completed in mid-2023.