Ryan Companies Breaks Ground on Talamore Senior Living Woodbury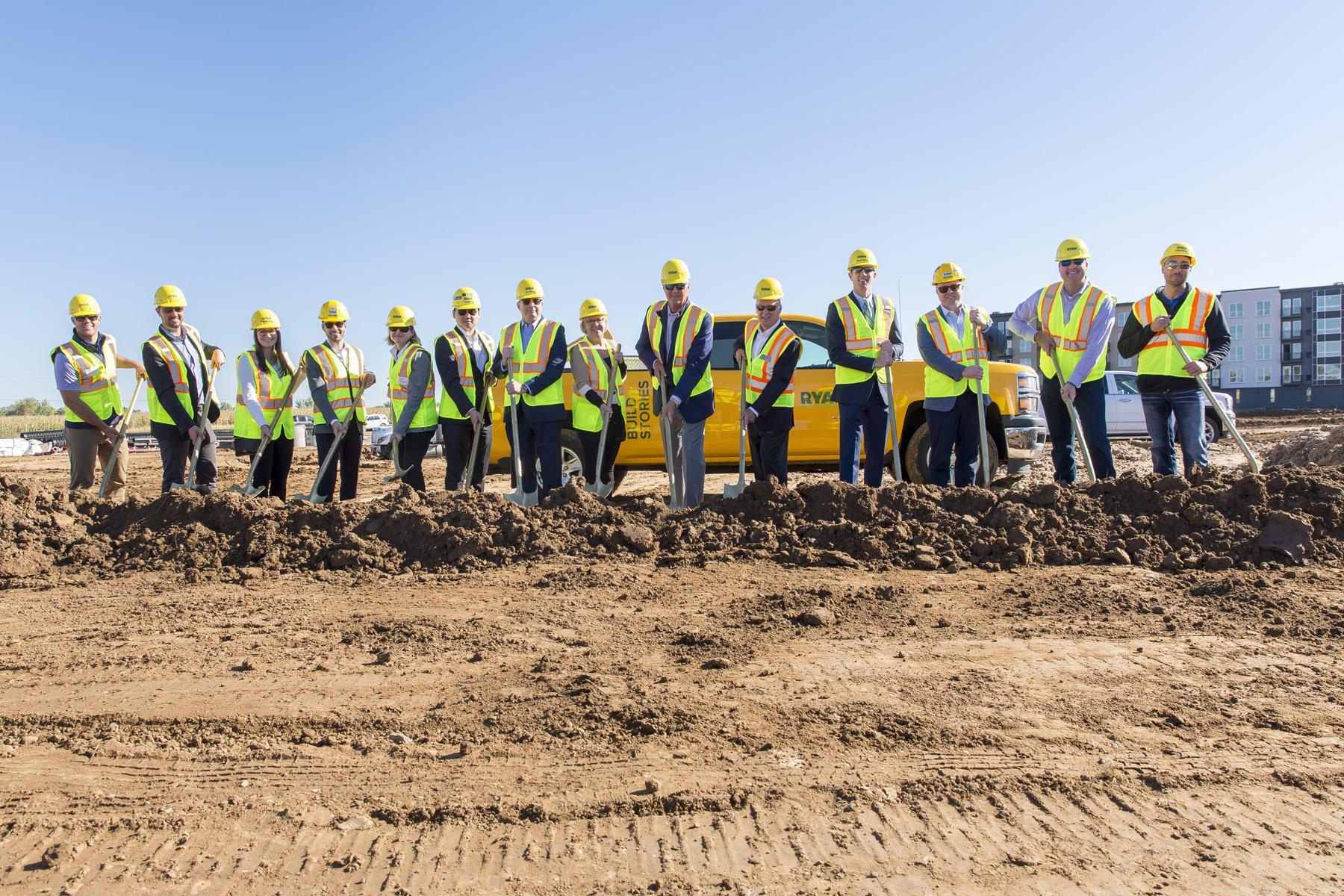 Woodbury, Minn.
(
Sep 23, 2021
)
Ryan ­­­Companies, Great Lakes Management and Artemis Real Estate Partners broke ground on Talamore Senior Living Woodbury Sept. 22, 2021, which financially closed in August. This comes six months after the Woodbury city council approved the 200-unit senior living community that will be located near the intersection of Hudson Road and Settlers Ridge Parkway in the east metro.
Recognized by Money Magazine as one of the "Best Places to Live," the age and income qualified households—ages 75 and older, $75,000 and up— in the area are expected to grow by 42.3% from 2020 to 2025, according to a study conducted by Moore Diversified Services, Inc. Talamore Woodbury is located in the city's Gateway District, a burgeoning area with new residential and commercial development.
"We are excited to bring new senior living community to the Woodbury market.  With the multiple residential floor plans and care options, seniors will have a variety of options to choose from," said Eric Anderson, senior vice president, senior living, Ryan Companies. "Great Lakes Management shares our vision of creating places for people to thrive and we're confident this new senior living option will positively impact the residents and their families."
Talamore Woodbury will be a four-story, 245,00-square-foot senior living community with 90 independent living units, 70 assisted living units, 26 memory care units and 14 care suites. It will include multiple dining venues; a library; wellness/telehealth center with fitness areas, spa and salon; club room, activity room and a large gathering space for community events and spiritual services.
According to Michael Pagh, president and CEO of Great Lakes Management, the company's vision is to create an inviting environment that inspires an engaged lifestyle. "The crafting of the building's design, amenities and available services will combine to make this senior living community truly unique and special," he said.
Ryan is the developer, builder and capital markets partner. Ryan Architecture + Engineering is the design architect and provided interior design, landscape architecture and civil engineering services. UrbanWorks will serve as the architect of record and Bell Bank is the lender for the project. Upon completion, Ryan, Great Lakes Management and Artemis will own Talamore Woodbury with Great Lakes Management handling day-to-day operations and Ryan providing asset management services.
"We look forward to delivering a best-in-class community to the highly sought after Woodbury market as the region continues its substantial growth," said Kelly Sheehy, managing principal, Artemis.  "Artemis is excited to partner with Ryan Companies and Great Lakes Management to create a one-stop solution for seniors that will offer top of the line care services while being located in close proximity to numerous off-site retail and entertainment amenities."
This is Ryan's third project with Great Lakes Management, and it is expected to be completed in early 2023. Previous projects include Talamore St. Cloud and recently opened Talamore Sun Prairie just outside of Madison, Wisc.
Ryan has built more than 50 senior living communities throughout the country and of that portfolio, developed 27. Ryan has delivered approximately 1,000 senior living units in the Midwest over the past two years and will now have an additional 500 units under construction in Minnesota with Talamore Woodbury underway. Great Lakes Management will add Talamore Woodbury to their senior living management portfolio which consists of 1,800 units.