Ryan Companies Breaks Ground on Tradition Preparatory High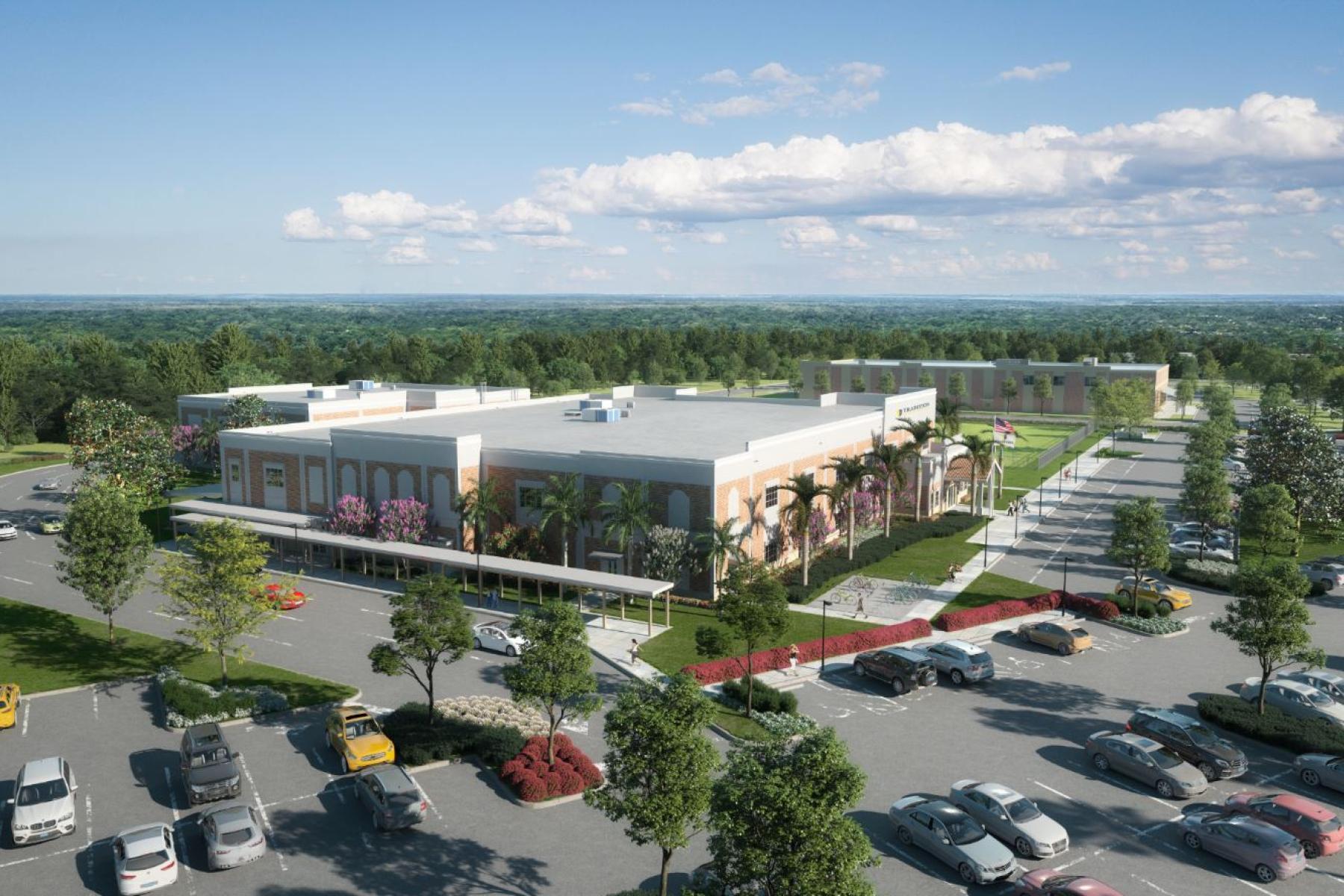 ATLANTA, Ga.
(
Feb 16, 2021
)
Ryan Companies US, Inc., a national developer, builder, designer and property manager offering full-service commercial real estate solutions, announced today the groundbreaking of Tradition Preparatory High School in Port St. Lucie, Fla. Tradition Preparatory will be the second phase of Renaissance Charter School, a K-8 Charter Schools USA/Red Apple Development (RAD) project that opened in 2013.
Ryan Companies is the behind-the-scenes developer for RAD and is also serving as general contractor for the construction of the new school. The 73,000-square-foot facility is slated for completion by August to welcome middle school graduates for the 2021-2022 academic year. The new facility will incorporate key design features and amenities to optimize the student learning experience, including state-of-the-art labs and opportunities to connect with healthcare and innovative enterprises throughout the community.
"One of Ryan's key strategies is repeat customers, and because of our expertise in delivering projects like Tradition Prep, it has been an honor to serve as the preferred developer for RAD and CSUSA for the last 11 years," said Max Bosso, vice president of real estate development at Ryan Companies. "This project is the perfect sequel to the K-8 school built a few years back, and we are thrilled that our history of on-time delivery will mean students will have the opportunity to transition into high school with the same group of classmates."
Ryan Companies has completed over 40 projects across five states through its 11-year partnership with RAD and Charter Schools USA, with 100 percent on-time delivery. Ryan's commitment to delivering charter schools in nine months, compared with the average school delivery of 12 months, has saved its partners hundreds of thousands of dollars in interest while ensuring an uninterrupted flow of quality public education services for the communities they serve.
Students at Tradition Prep will have access to a balanced high school experience with challenging academics and opportunities to earn over 40 college credits, along with opportunities to participate in competitive sports, the performing arts, and other extracurricular activities. The school's programs will provide a variety of pathways to career opportunities in lucrative fields such as biotechnology and health sciences.