Ryan Companies to Develop New 24-story Class AA Office Tower in Plano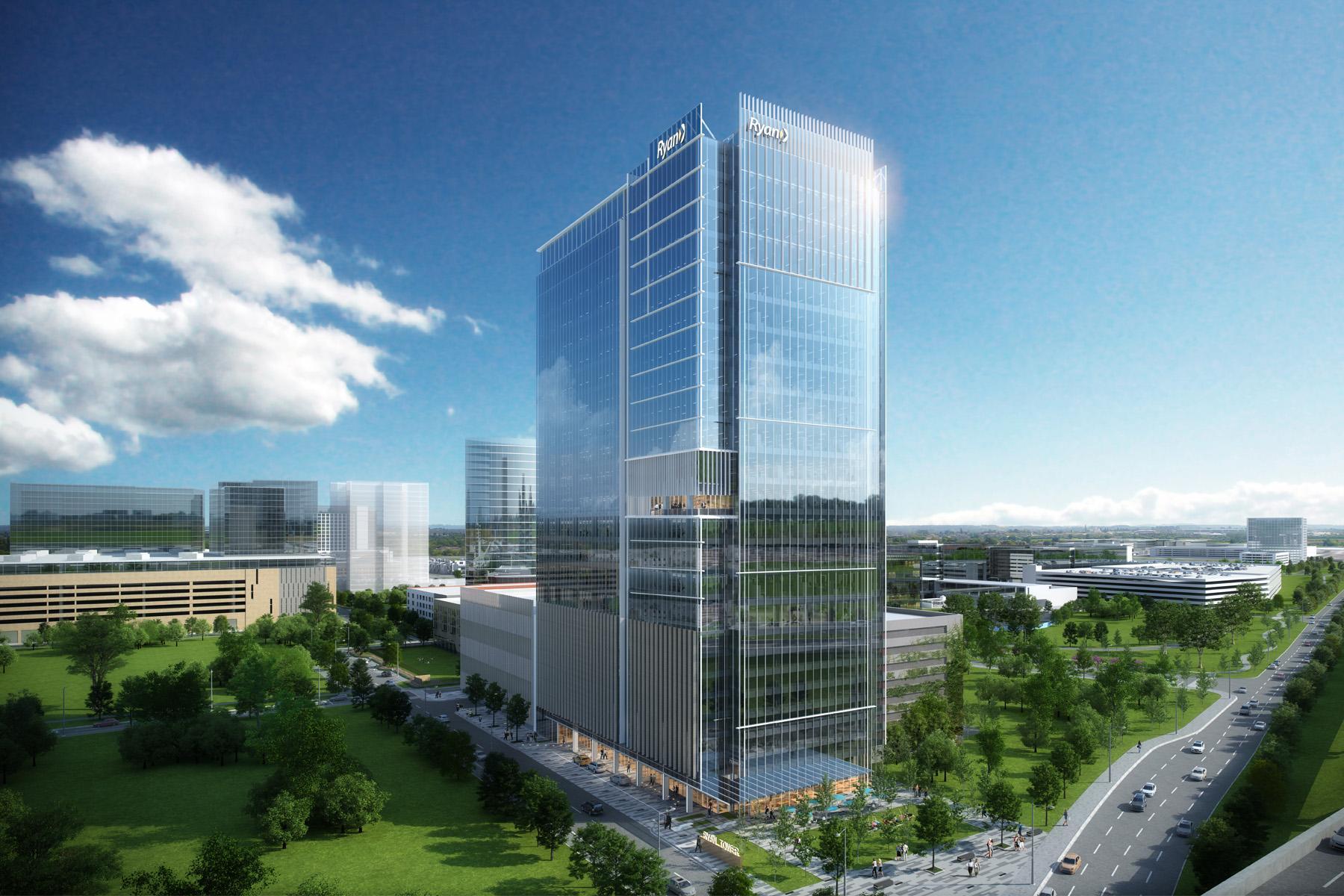 Plano, Texas
(
Oct 05, 2021
)
Ryan is planning to break ground on Legacy West's first Class AA multi-tenant office tower early 2022. Already 50% preleased, JLL will lease the remaining 200,000 square feet.
"As the return to the office continues to evolve month to month, this space will allow future tenants the ability to live, work and play seamlessly in a true mixed-use environment," said Ahnie Sheehy, vice president of leasing, JLL.
Ryan, LLC, an award-winning global tax services and software provider and the largest firm in the world dedicated exclusively to business taxes, will relocate its corporate headquarters from the Galleria to the new tower as the anchor tenant. Ryan, LLC's multidisciplinary team of over 3,000 team members serves over 18,000 clients in more than 60 countries including many of the world's most prominent Global 5000 companies. Ryan, LLC is not affiliated with Ryan Companies.
"We are excited to move our headquarters to this first-class development at Legacy West," said Robert Wertz, senior vice president and chief real estate officer at Ryan, LLC. "The office space and immediate surrounding area offer unparalleled amenities that will provide a superb experience for our employees. In addition, the location is desirable due to its close proximity to many of our clients and employee residences in the dynamic Plano and Frisco areas."
Located at the intersection of State Highway 121 and Windrose Drive, the 24-story tower will feature a variety of amenities including an onsite fitness center, multiple conference rooms, a tenant lounge, and a café. Outdoor amenities include structured parking, an abundance of manicured green space and bike storage.
"We create places for people to thrive. It's about the value it brings to the people who use the spaces," said Paul Rowsey, vice president of real estate development, Ryan Companies. "Legacy West is already a booming retail and dining destination for the City of Plano and surrounding area. A Class AA office building will complement the existing amenities and offer future tenants an elevated experience."
Located in the heart of Legacy West, the tower will offer proximity to more than 30 retailers and 20 restaurants including Tory Burch, Tecovas, West Elm, North Italia, Haywire, Legacy Food Hall and many more. Adjacent corporate tenants include JP Morgan, Toyota, Liberty Mutual and Reata Pharmaceutical, among others.
"Our selection of Legacy West as the site for our new headquarters is a purposeful part of our team member-centric strategy to be the best workplace in tax globally," said G. Brint Ryan, chairman and CEO at Ryan, LLC. "We'll be at the center of where our team members live, complementing our myRyan® hybrid work environment and providing them with the best opportunity possible for work-life success."
Designed by Gensler, the tower is expected to be completed Q1 of 2024. Ahnie Sheehy and John Brownlee of JLL will lease the property. For more information on leasing opportunities or JLL please visit: www.jll.com.