Ryan Companies Dives Deep Into Market Study Data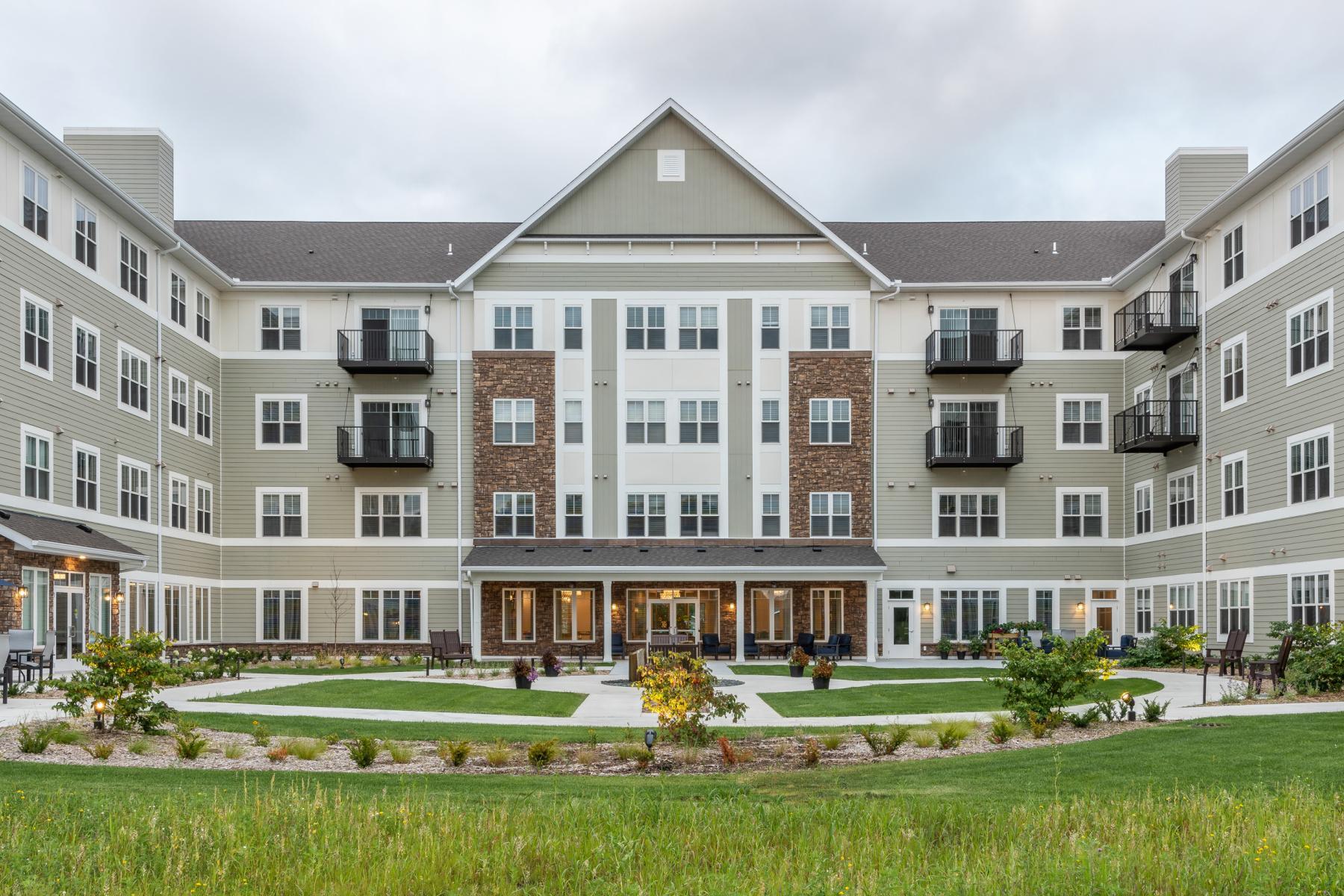 Minneapolis, MN
(
Mar 19, 2021
)
By Tim Mullaney, Senior Housing News
Ryan Companies recently did a deep dive into the market study data that the firm has accumulated since entering the senior living sector about eight years ago — and the Minneapolis-based development, architecture and construction company discovered some surprising findings.
Those findings and a new approach to data analysis will help drive the company's growth in senior living coming out of the pandemic, SVP of Senior Living Julie Ferguson told Senior Housing News.
Ryan Cos. also recently surveyed more than 20 senior living operators and developers about how Covid-19 might influence building design going forward, and is drawing on those lessons in forward planning as well.
Data-driven development
Since 2010, Ryan has built about 20 senior living communities encompassing more than 2,500 units and has an active pipeline underway. Within just the next six months, the company has four communities slated to open, in Iowa, Missouri, Texas and Wisconsin.
After joining the firm in 2019, Ferguson recognized that Ryan had accumulated a wealth of data. In particular, she was interested in how the companies' projects actually performed, compared to expectations set from initial market studies.
"We deconstructed every market study we had," Ferguson said.
She and her team also categorized each senior living community, depending on whether the project had exceeded expectations, met expectations, or fallen short. They considered metrics such as meeting budgets, lease-up timeframes and net operating income (NOI).
Comparing the market study data to the communities' performance yielded "a lot of obvious findings" but also some that were more surprising, Ferguson said.
For example, one of the biggest predictors of a project's success was the ratio of rental rate to consumer income. If a project was charging rent at say, 12% to 15% of income, it tended not to be as successful as projects charging 5%.
"We think about that, because we income-qualify people, but then we don't take that next step and say, well, how much of their income are we expecting them to spend on our rental rates?" Ferguson said.
This metric emerged as more indicative of success than the more common focus on median home values in a given market. Ferguson speculates that median home value might be less important than in the past because more boomers are already renting — say, in an active adult community — before they make the move to independent living or assisted living.
Another metric that seems predictive of success is a market's population of people aged 80 or older. That is intuitive, but some market studies look at the population growth of the 75 to 85 cohort and the 85-plus group, which can cloud the picture, Ferguson said.
To read the rest of the article, click the button below. 
View Full Article