Ryan Companies, Great Lakes Management to Build Talamore Senior Living Community in East Metro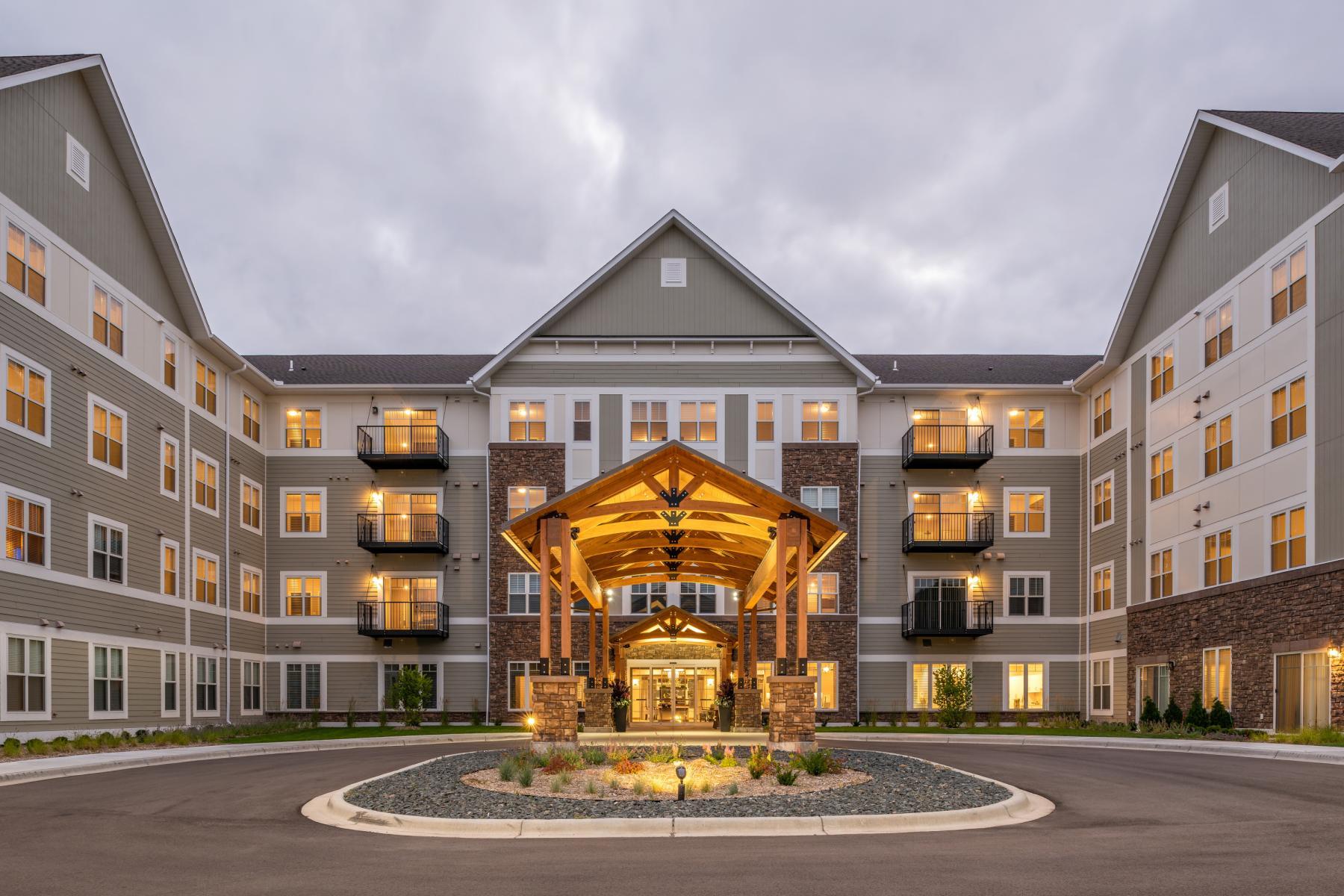 Minneapolis, MN
(
Oct 05, 2020
)
Ryan Companies and Great Lakes Management have again partnered to open their third age-in-place Talamore senior living community in Woodbury, Minnesota near the intersection of Hudson Rd. and Settlers Ridge Parkway. A purchase agreement for the project was signed in mid-September.
Talamore Woodbury will be a 200-unit senior living community with independent living, assisted living, memory care and care suites accommodation options. Ryan Companies will develop, design and build the project, and Great Lakes Management will operate the property upon completion.
"We couldn't be more excited for this opportunity to bring a third Talamore to the Midwest. Like our previous Talamore communities, our vision is to create an inviting environment that inspires an engaged lifestyle," said Michael Pagh, President and CEO of Great Lakes Management, "The crafting of the building's design, amenities and available services will combine to make this senior living community truly unique and special."
The Woodbury development will include multiple dining venues, a library, wellness/telehealth center with fitness areas, spa and salon, club room, activity room and a large gathering space for community events and spiritual services. The development is expected to break ground by mid-year 2021.
"We are thrilled to once again partner with Great Lakes Management to bring state-of-the-art senior living communities into the upper Midwest," said Eric Anderson, Senior Vice President of Real Estate Development – Senior Living, "Our recent projects include Talamore St. Cloud that opened in February of 2020, and Talamore Sun Prairie, located in the Madison, Wisconsin market, will open up in the second quarter of 2021. The St. Cloud project recently was recognized by NAIOP for an Award of Excellence in senior living, and we're excited to replicate that level of excellence in this region."
Ryan Companies has developed over $1B and over 4,100 units throughout the country over the past six years.
About Great Lakes Management
Great Lakes Management (GLM) is a Minnesota-based real estate firm that provides development, property management, marketing, home healthcare and consulting services. GLM operates an expansive portfolio of multi-family, mixed-use, student housing, senior communities along with a variety of office and retail projects. GLM serves the needs of a diverse group of owners including private investors, institutional and private equity firms, charitable foundations, non-for-profit organizations, Community Development Agencies and Economic Development Authorities.