Ryan Companies, Kroger and Ocado Deliver High-Tech Customer Fulfillment Center in Central Florida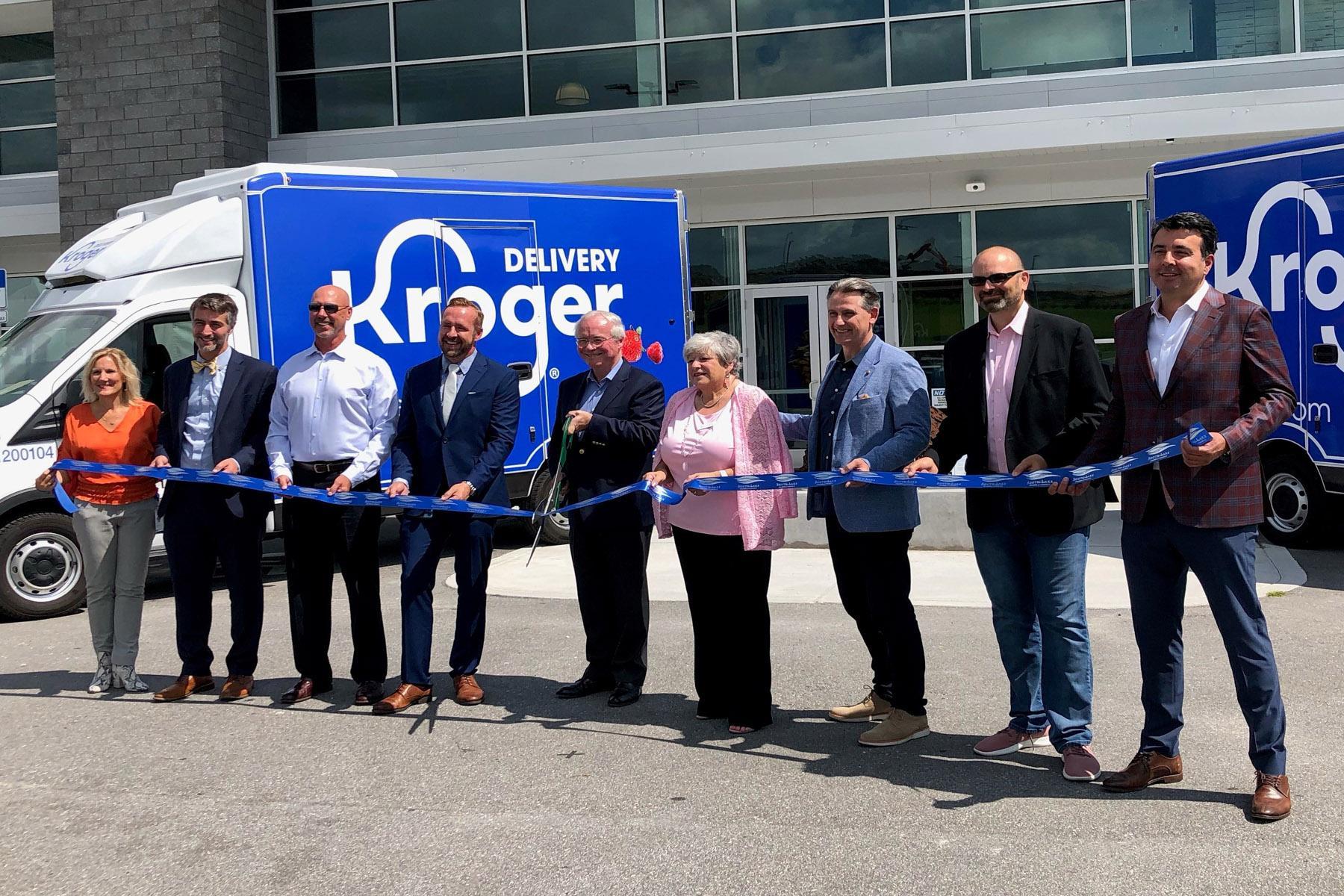 Tampa, Fla.
(
Jul 29, 2021
)
A new, innovative shopping experience is now available to the residents of Central Florida as e-commerce continues to surge. The Kroger Ocado Customer Fulfillment Center celebrated its grand opening with a ceremonial ribbon-cutting, establishing a new market for the nation's largest grocery retailer.
Ryan served as the lead architect, engineer, developer and builder for the project. The national full-service commercial real estate solutions company developed a relationship with Kroger after being selected to design and build the first Ocado automated warehouse outside Cincinnati, Ohio. Ryan's integrated approach of improving the connection between design and construction was instrumental in delivering this project on time.
"E-commerce is fueling a surge in demand for automated warehouse facilities that are equipped to meet the fast-changing needs of grocers and F&B providers, and the comprehensive menu of service offerings provided under Ryan's umbrella will allow us to innovate and drive change in this critical sector for years to come," said Bob West, director of industrial business development.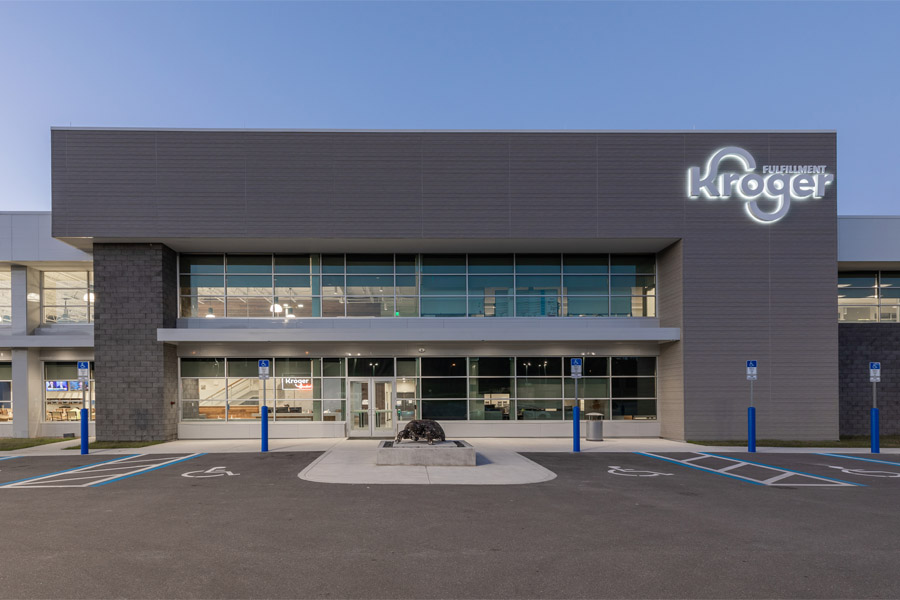 Ryan has completed 40 automated warehouse projects (33+ million square feet) in 20 states for leading brands such as Kroger, Target, SuperValu, and Nestle Purina.
The relationship with Kroger and Ocado ties into Ryan's broader strategic partnership strategy and delivering projects as more than a contractor, but as experts in each phase of the process, from planning and designing to construction. The Groveland project is unique to the region because Kroger does not currently have brick-and-mortar stores in Florida.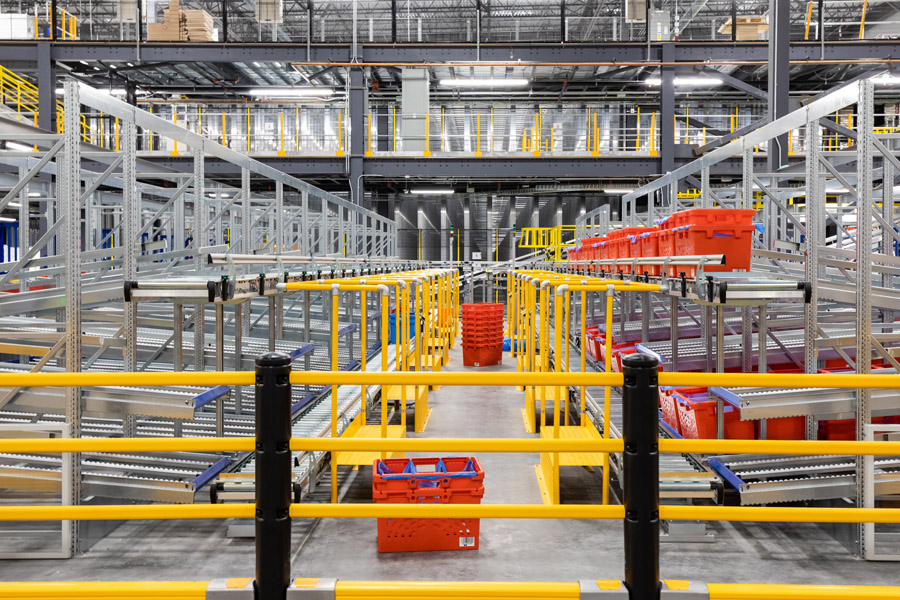 "The nation's most prominent e-commerce, retail, and manufacturing companies trust Ryan's end-to-end industrial real estate services for the facility solutions that drive their success," said JP Bacariza, vice president, market leader – Tampa . "Our team served as the touchpoint on each phase of the project from site selection to construction, and we are proud to celebrate this milestone with our long-term partners, Kroger and Ocado."
The community anticipates the customer fulfillment facility will attract many new high-paying jobs. Features of the four-floor Kroger Ocado site include the distribution center, functional office space, double story break room, and a mezzanine floor.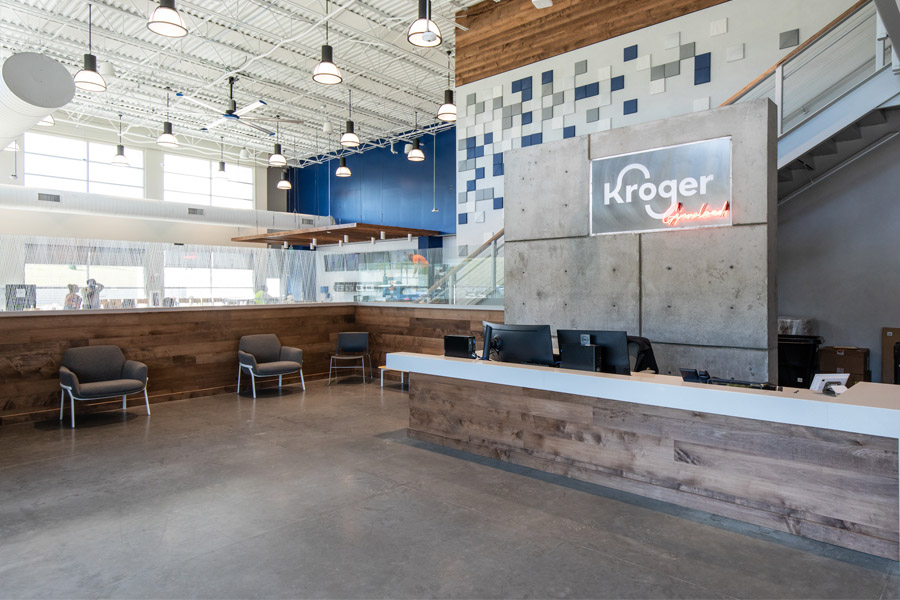 The Kroger Ocado Customer Fulfillment Center broke ground in July 2019 and will begin delivering groceries in Central Florida this summer.