Ryan Companies Legal Team Welcomes New Senior Attorney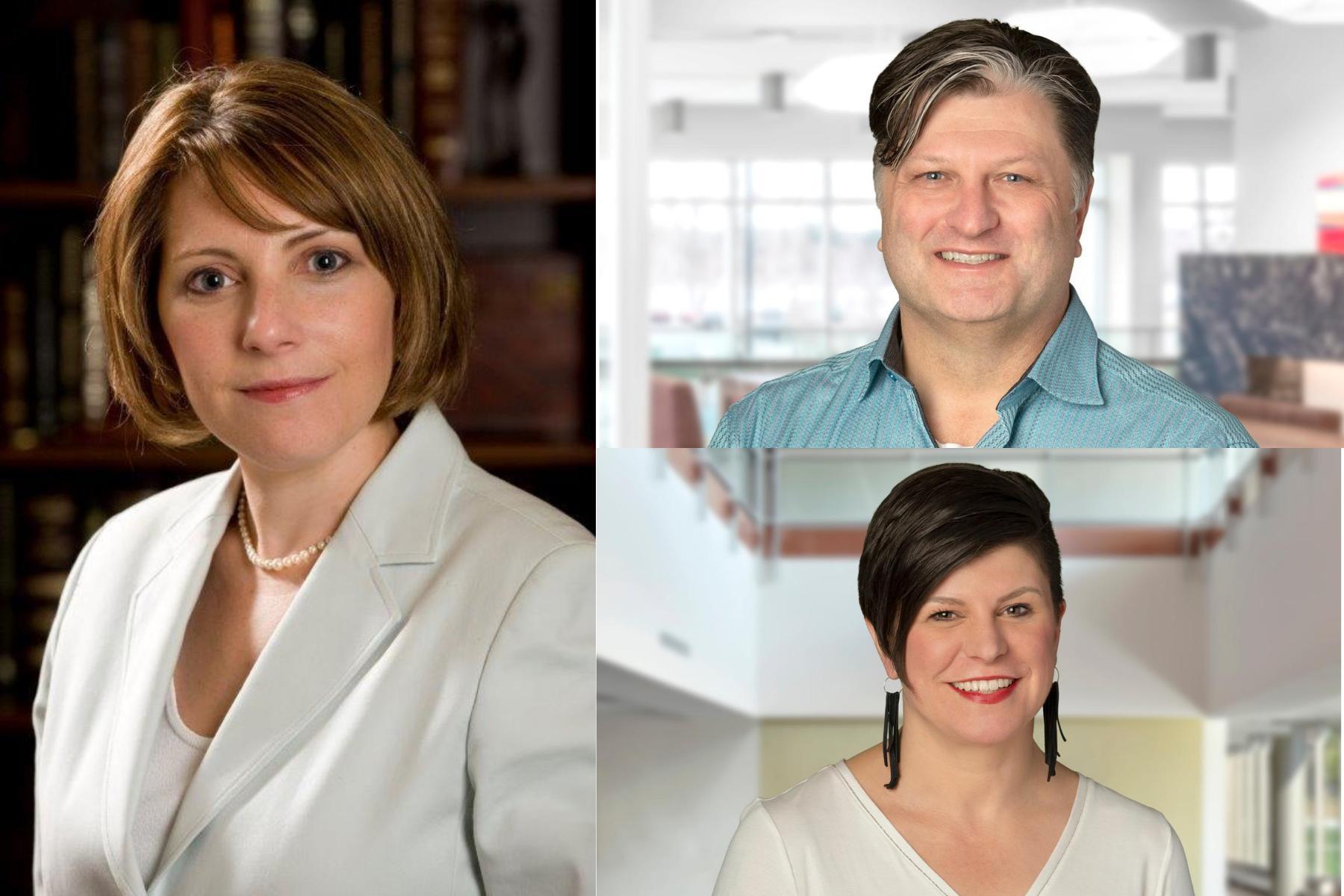 Minneapolis, MN
(
Jul 31, 2020
)
Ryan Companies has announced the hiring of Debra Altschuler as Senior Attorney – Real Estate Development/Vice President, who started with the company last week. The promotions of Paul Almen and Audra Williams were also announced, both to Associate General Counsel, with Almen in construction and Williams on the real estate side.
Altschuler, an established legal professional within the commercial real estate industry, was previously at Ceann Company in Minnetonka, where she held the position of Associate General Counsel. During her tenure there, she was responsible for in-house counsel for private family-owned real estate company holdings that included 30+ multifamily properties, retail facilities, 15+ self-storage facilities and three short line railroad companies in Minnesota, South Dakota and North Dakota. Prior to Ceann Company, Altschuler was an Officer/Attorney at Fredrikson & Byron P.A.
Ryan Companies' Legal department is made up of 16 professionals, and Altschuler will take the responsibility of leading legal services to Ryan and its affiliated companies for real estate development, property acquisition, development and disposition, financing and property management.
"We are thrilled to add Debra's experience and expertise to the existing talented Ryan legal team," said Laura Graf, Chief Legal Officer, "She will be a great asset to the entire Ryan team and its partners."
Two promotions within the company's legal department were also announced including Paul Almen to Associate General Counsel – Construction/Litigation, and Audra Williams to Associate General Counsel – Real Estate. Almen has been with Ryan since 2017, Williams since 2011.
Almen previously served as one of the Senior Attorneys for Construction, and in his new role will drive operational excellence and continuous improvement within risk management and develop and execute plans to achieve key objectives within the legal team. Almen was the recipient of the 2020 Member of the Year from the Minnesota Construction Association.
Williams previously served as Senior Real Estate Attorney and now, as Associate General Counsel, will be responsible for collaborating with business leaders throughout the company to provide practical solutions to legal issues and risk management, as well as contributing to real estate transactions, overseeing environmental practice, and advising on legal aspects of project financing and on current and future business structures.
About Ryan Companies US, Inc.
Founded in 1938, Ryan Companies offers comprehensive commercial real estate services as a national developer, architect, capital investment consultant, builder and real estate manager with a focus on bringing lasting value to its customers and the communities in which it works. Ryan market depth includes retail, industrial, healthcare and senior living. Ryan development and corporate build-to-suit work spans a wide range of product types including office, mixed-use, hospitality, multifamily housing and mission critical facilities. Ryan has nearly 1,500 employees in 15 offices and has completed projects in 39 states. For more information, visit ryancompanies.com.