Ryan Companies Plans Residential Tower for Downtown East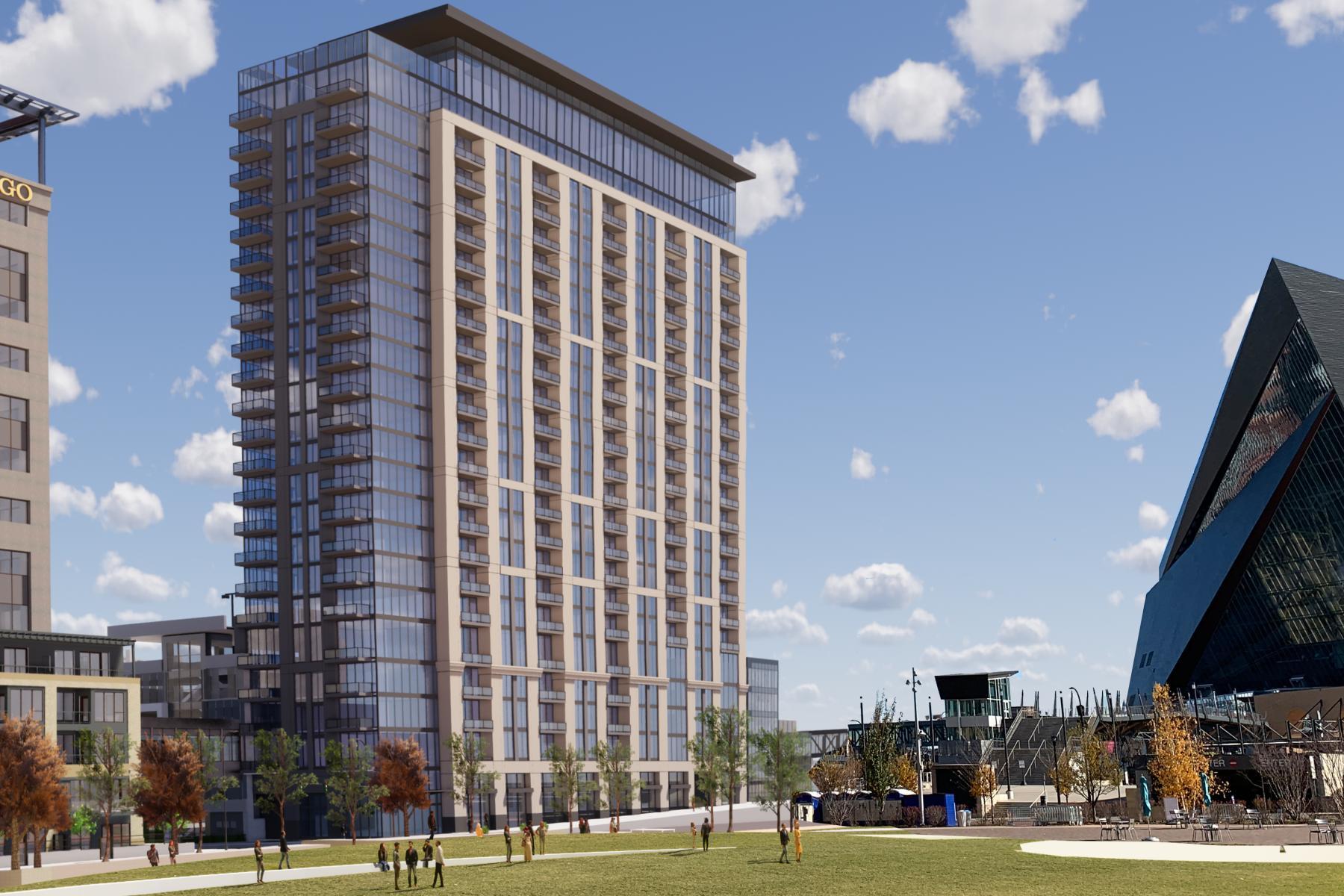 Minneapolis, MN
(
Nov 09, 2018
)
Ryan Companies announced today plans for a 24 story, 345-unit residential development on the northeast corner of Fourth Street and Park avenue.  The project will be the final piece of the five-block development the company envisioned for the east town neighborhood. Just steps away from U.S. Bank Stadium and adjacent to the Mills Fleet Farm parking ramp owned by the Minnesota Sports Facilities Association (MSFA) the project will create a vibrant new use next to the Commons Park, between the Stadium and the Wells Fargo towers.  
"The Momentum in East Town is off the charts.  When we started our Downtown East project, some said that we were on the fringe of Downtown.  Now surrounded by new retail, grocery, hotels and other amenities, this site is in the middle of everything."  said Tony Barranco Senior Vice President of Real Estate Development at Ryan Companies US, Inc.
Ryan is proposing a residential tower that will be a mix of units including micro, studio, one and two-bedroom apartments and penthouses. Amenities include, a rooftop pool deck, dog exercise area, bike kitchen & lockers, and multiple outdoor amenity areas. Connected to the city's skyway system and overlooking Commons Park, the project design is an intentional blend of modern and traditional and will have great views of the downtown skyline, the Mill District, and the river.
"We have spent the last of couple of years marketing the site as an office tower but have not found market support for a project anchor.  The demand for housing continues to be strong and with this outstanding location, we feel this will be a successful final step in our downtown east five-block development," said Barranco.
Ryan Companies will be working through project approvals for the next number of months and expects to start construction in mid-2019.