Ryan Companies Presents Scott Kinkade Memorial Scholarship to Iowa State Student, Ty Turner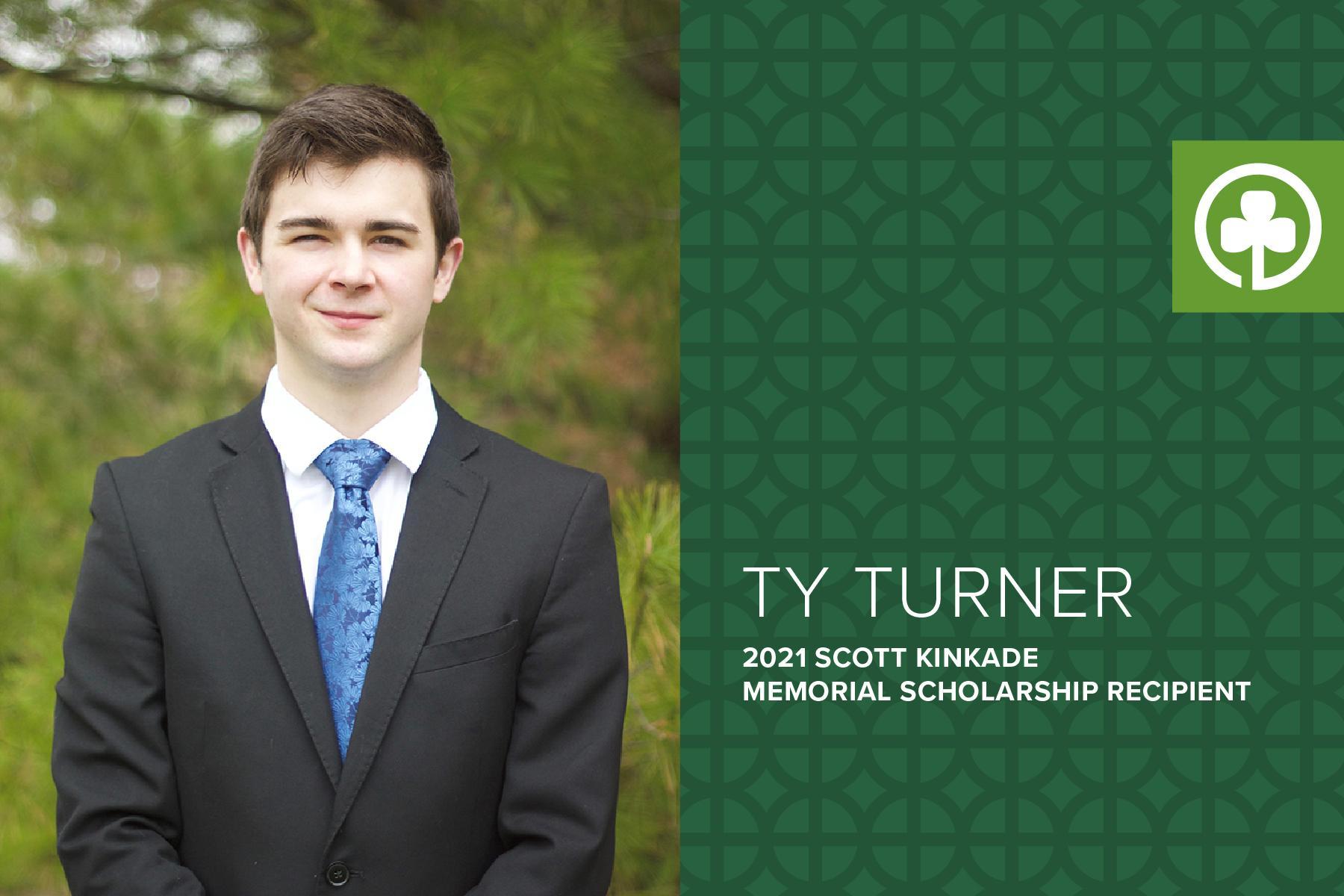 Our Midwest region recently had the honor of presenting the Ryan Companies Scott Kinkade Memorial Scholarship to this year's recipient, Ty Turner, a junior at Iowa State University (ISU). This award is typically presented at the Student AGC Chapter Banquet, however, due to COVID-19 we had to get creative for this year's presentation.
Scott Kinkade was a long-time Ryan employee and a 1975 graduate of Iowa State's Construction Engineering Program. Scott was well respected and a leader in the construction industry. Unfortunately, Scott passed away suddenly at the age of 49, but left behind a legacy of honesty, integrity, cooperation, community service, and a willingness to give his time to help others. It is Ryan Companies' objective through this annual scholarship to recognize a worthy student who exhibits these same qualities. This scholarship is given as one way to memorialize Scott and to show our appreciation for the success he created for Ryan and our customers.
Ty truly embodies the criteria for this scholarship. In addition to academic excellence, he displays honesty, integrity and care for others through community service, good citizenship and leadership. Serving as a role model for future students, the ISU Construction Engineering department asked to conduct an interview with Ty to be used on social media to help with recruitment efforts – but just as his "interview" was getting started, several industry professionals, including Ryan team members, logged onto the call to ask Ty a very important question. Rest assured, it was a Zoom call Ty and the team will never forget. Watch the video of Ty receiving his scholarship here: bit.ly/3v8X8Uh