Ryan Companies Signs Exclusive Development Deal for Eight Acres at the Gate in Frisco, Texas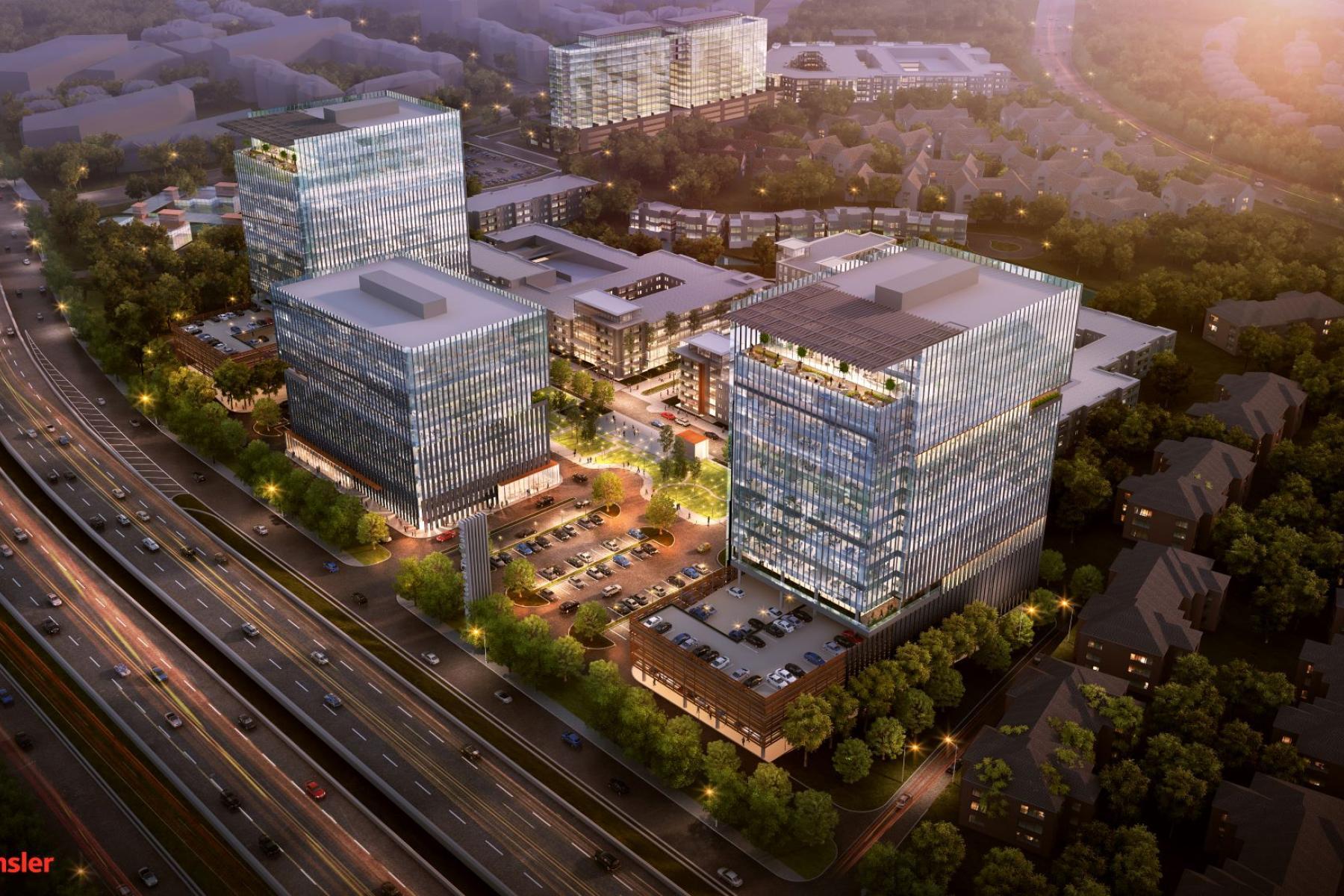 Dallas, TX
(
Oct 30, 2018
)
Ryan Companies and Invest Group Overseas (IGO) announce Auspire, the latest project in the $700 million development called The Gate. Auspire will consist of three office buildings totaling over 900,000 square feet (SF) on eight acres in the mixed-use master planned development fronting the Dallas North Tollway. IGO, the master developer of the highly sought-after property and part of Frisco's Platinum Corridor, selected Ryan Companies to strategically develop the property. 
Ryan Companies will develop the site for build-to-suit corporate tenants desiring 200,000 – 900,000 (SF) of Class A office space in a mixed-use development. "We feel this is a tremendous opportunity to fill a need for a corporate tenant seeking a high-quality building or campus environment with incredible visibility and access in a highly sought-after market," said Paul Rowsey, Vice President of Development for Ryan Companies. "Auspire, is at the heart of where Corporate America in Dallas has and continues to locate and is surrounded by a quality workforce, schools that are rated "exemplary", amenities and homes that serve the corporate tenant well".
The Gate has two apartment communities, one of which Embry of San Antonio has completed and the second community which JPI has begun adjacent to Frisco Station and the Dallas Cowboys Star mixed-use developments. When complete the Gate is expected to encompass 11 building sites including, office, hotel, multi-family and retail. 
"We believe we have pulled together the right developers, contractors and architects in Ryan Companies and Gensler," said Anas A. Kozbari / Managing Partner and CEO of IGO. "This team will no doubt deliver one of the premier business addresses in North Texas."
Gensler is designing the Auspire office project, a three-high-rise building address which will include indoor/outdoor amenity space, balconies, and connectivity to the pedestrian pulse. The buildings will frame an urban park, while presenting high visibility and direct access to and from the North Dallas toll road among other Class-A qualities. "We are designing a cutting-edge, dynamic façade to bring a contemporary aesthetic to Frisco," said Zach Edwards, Gensler Principal. "With its strong tollway presence, indoor/outdoor amenities, and connectivity within the development, Auspire will be a market differentiator."
About Gensler
Gensler is a global architecture, design and planning firm with 46 locations and more than 6,000 professionals networked across Asia, Europe, Australia, the Middle East and the Americas. Founded in 1965, the firm serves more than 3,500 active clients in virtually every industry. Gensler designers strive to make the places people live, work and play more inspiring, more resilient and more impactful. Gensler Dallas has designed a variety of high-profile projects including The Star in Frisco, 400 Record, Toyota Music Factory, and Legacy West. Gensler.com/dallas