Ryan Companies, Talon and PGIM Inc. Complete Sale of Kirkland Urban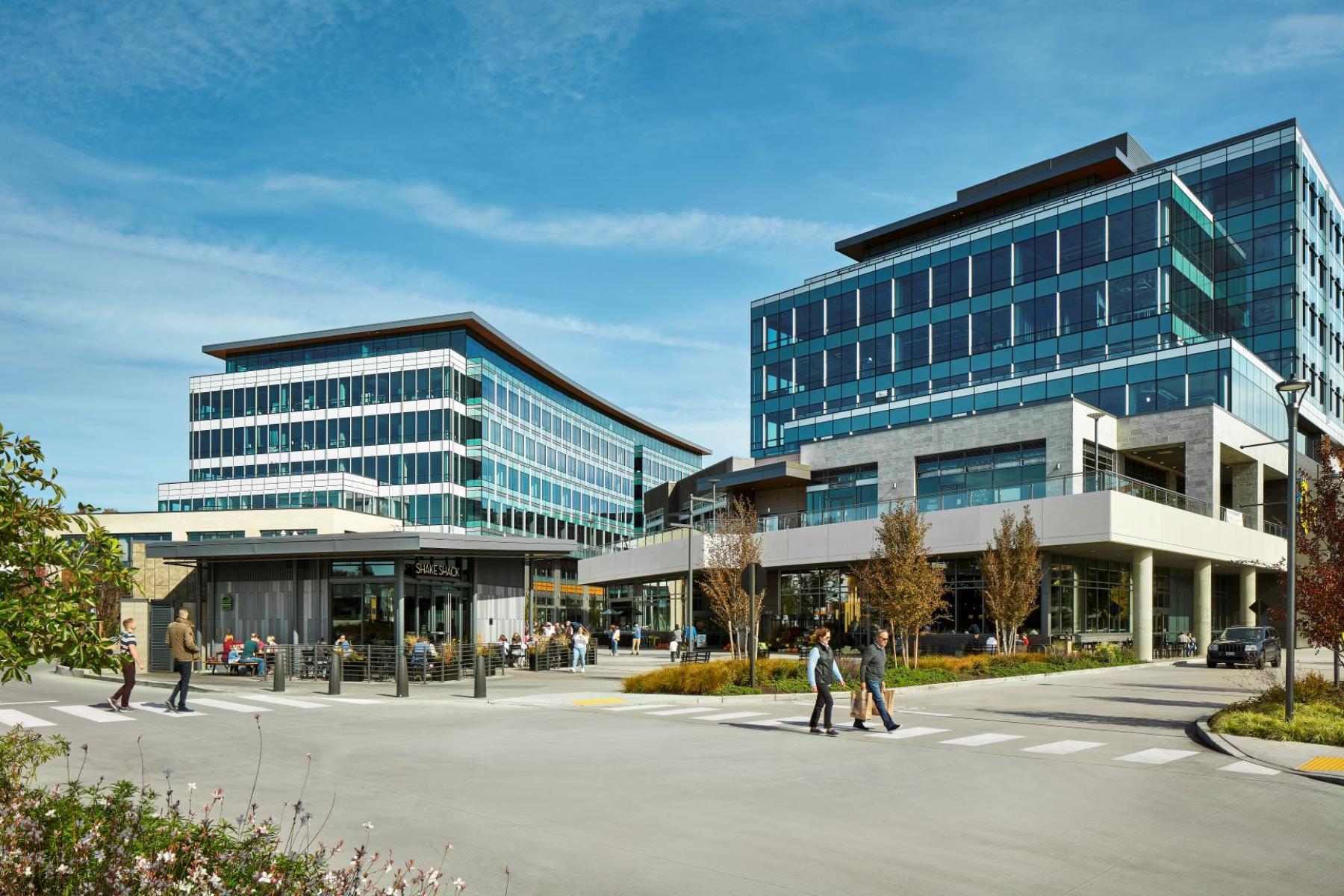 Kirkland, WA
(
Oct 15, 2019
)
Ryan Companies US, Inc., Talon Private Capital and PGIM Inc. have completed the sale of a portion of the 1.2 million square foot Kirkland Urban project to Google™.  The Kirkland Urban project is a 12-acre development that comprises of three phases that will be built over a seven-year period. Phase one of the project was completed in August this year. Google has purchased two mixed-use offices, two retail buildings as well as the public parking garage. The 185-unit apartment building, Kirkland Uptown, will remain under ownership of Ryan Companies, Talon Private Capital and PGIM, Inc.
"Google has finalized our deal with Ryan-Talon Kirkland Phase One, LLC to purchase space at the Kirkland Urban site, which will serve as an additional campus for our growing presence in Kirkland," said Eric Young, Google Washington site lead. "Google opened its first small Washington office in Kirkland back in 2004 and fifteen years later, we've grown to over 4,500 employees across our Kirkland and Seattle offices, working on major projects including: Android, Chrome, Cloud, Maps, Ads and more.  This new campus will provide room for future growth and further cements our commitment to the Kirkland community.  We're proud to call this city home and will continue to support its growing economy."
At full build-out, Kirkland Urban's 1.2 million square feet will include restaurants, a movie theater, a fitness club, daycare/childcare, grocery store and more than two acres of open public space.  Tableau software, Wave Broadband and QFC announced early in construction their commitment to the property.  More recently, Top Golf, SOI, Mud Bay Pets, Evergreen Salad, Café Ladro, Rachels Ginger Beer, iPic, Dough Zone, Shake Shack, Purple Café (Heavy Restaurant Group), HomeStreet Bank, AT&T Wireless, Restore Cryotherapy, PowerHour 360, Mosaic Salon, LeVue Nails, and Bright Horizons have signed leases.  Retailers have been eager to call Kirkland Home, with over 107,000 square feet of retail signed on already it signals the value of this project to the area's growth.
"Creating a place for Kirkland companies to grow their business and remain in the neighborhood was the primary goal of the Kirkland Urban project, we are incredibly proud that Google shares that vision with our partnership team," said Bret Jordan, senior vice president, market leader, northwest, Ryan Companies US, Inc. "This milestone validates the success of that vision and we are extremely proud to be a part of Kirkland's growth."
About Talon Private Capital
Talon Private Capital is a privately-held real estate investment firm with experience in acquisition, disposition and investment management across a range of property types and in multiple US markets.  Talon principals have engaged in real estate investment activities for over 25 years on behalf of partners and for their own accounts, with a cumulative transaction volume exceeding $8.2 billion.  For more information, see www.talonprivate.com. 
About PGIM Real Estate
PGIM Real Estate is the real estate investment business of PGIM, Inc., the global investment management businesses of Prudential Financial, Inc. (NYSE: PRU). Redefining the real estate investing landscape since 1970, PGIM Real Estate has professionals in 18 cities in the Americas, Europe and Asia Pacific with deep local knowledge and expertise, and gross assets under management of $66.5 billion ($49.0 billion net) as of June 30, 2016. PGIM Real Estate's tenured team offers to its global client base a broad range of real estate investment vehicles that span the risk-return spectrum across core, core plus, value-add, debt, securities, and specialized investment strategies. For more information, visit www.pgimrealestate.com.