Ryan Creates an Award-Winning, State-of-the-Art Facility in Highly Competitive Denver Market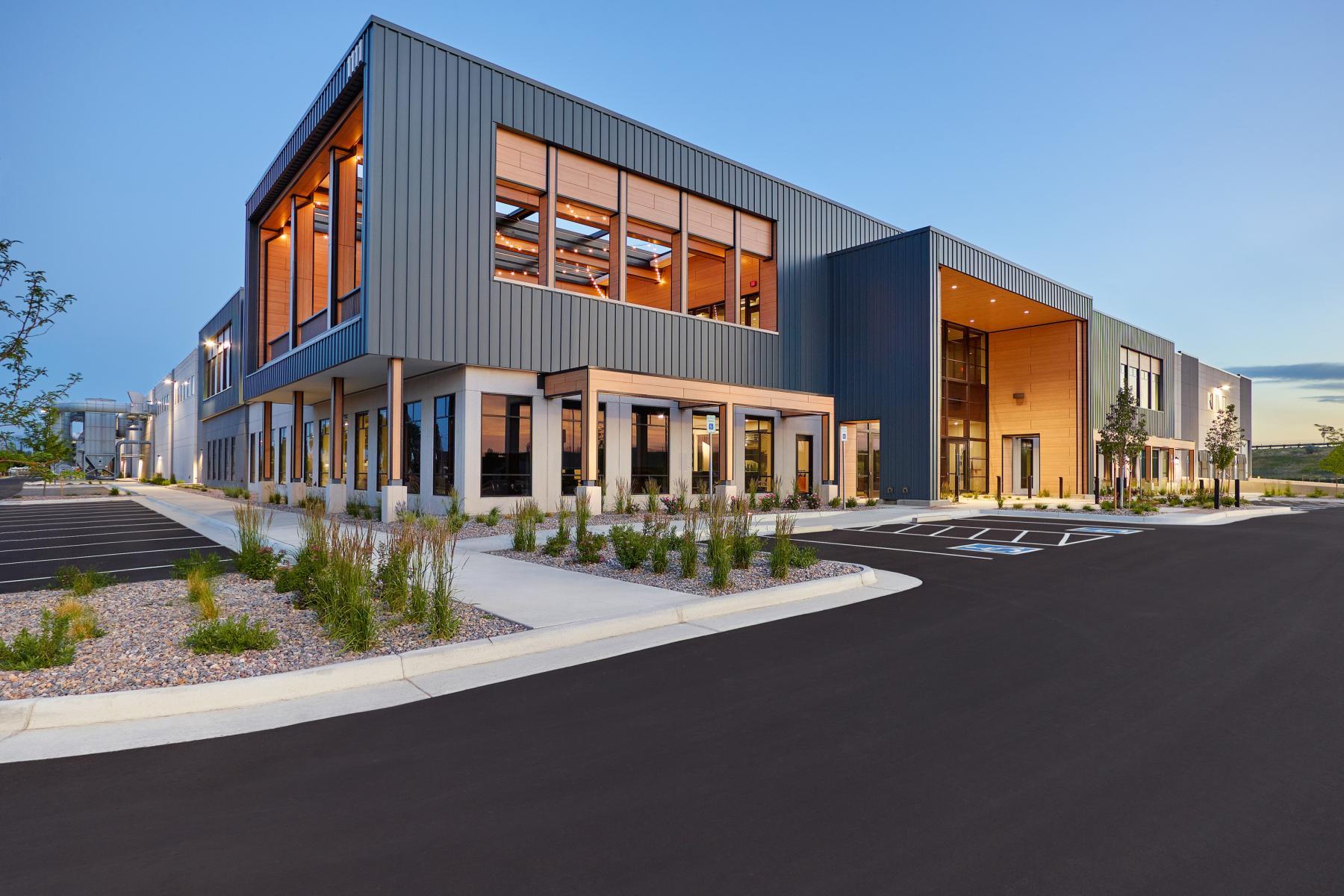 Minneapolis, MN
(
Sep 01, 2021
)
Building upon our deep relationships and expertise in design-build services, Ryan created the technologically advanced and aesthetically captivating headquarters for interior door industry leader TruStile Doors in Denver, CO. Completing the project three months ahead of schedule, we smoothly navigated numerous site challenges, constructing an expansive facility that doubles production capacity, increases workforce potential and provides an inviting, mountain modern space for hosting customers and vendors.
The two-story, 260,000-SF project engaged both our national and regional teams to serve this client in the rapidly growing Rocky Mountain Region. Blending airy aesthetics with state-of-the art technology, we created a customized space that meets TruStile's commitment to sustainability and employee retention, while providing a world-class showcase for their products. TruStile doors and parent company Marvin windows feature prominently throughout.
From the onset, the site presented a significant challenge. TruStile required an industrial building, but in order to attract more technical talent while also creating an amenity-rich environment for both office and warehouse employees, needed to fit it into an urban setting. Remediation costs of the initial site selection prompted TruStile to choose a new location, which posed its own challenges of multiple intersections, line rebuilds, environmental cleanup, grading issues and numerous permits—all smoothly handled through due diligence and our extensive construction experience.
The collective insight of the Ryan team informed our decisions every step of the way, allowing us to navigate labor shortages, keep ahead of schedule and remain flexible. The result is a customized facility that will lead TruStile into the future while establishing Ryan's footprint in the Denver market.