Ryan Intern Integration Day, 2019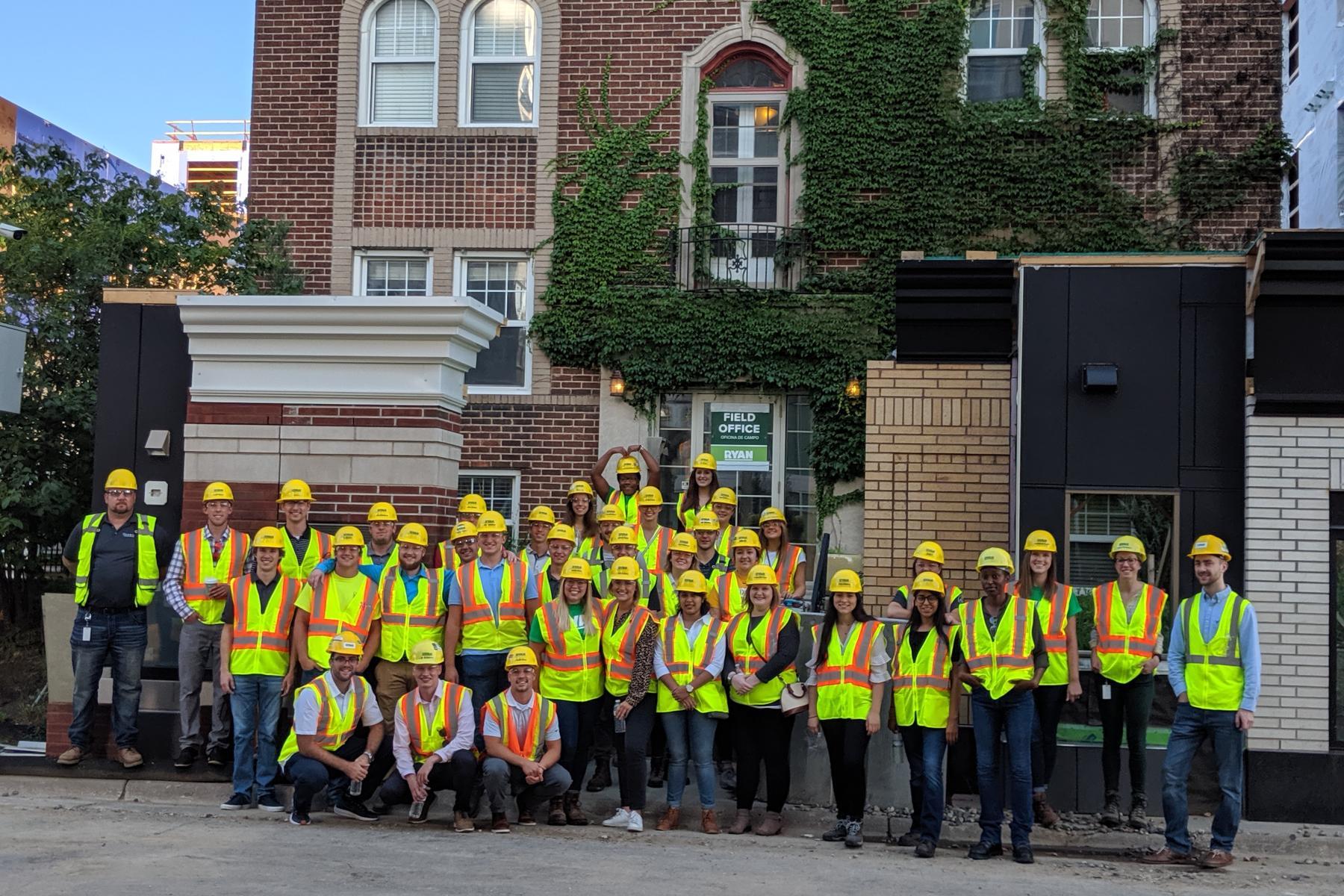 Minneapolis, MN
(
Aug 15, 2019
)
Leveraging combined knowledge and skill sets for the greater good of the customer is inherent in the culture at Ryan Companies. This past week interns from across the company joined together for our annual intern event to experience the power of collaboration firsthand. Over the course of three days, a total of 42 interns from Minneapolis, Milwaukee, Des Moines, Chicago, San Diego, Tampa and Phoenix explored the possibilities and benefits that exist when you combine teamwork, strategic thinking and creative ideas to construct unique customers solutions.  

On day two, Intern Integration Day, the group participated in an integrated development challenge. Two teams were tasked to take two different strategies to develop a mixed-use project on an underutilized parcel of land located in Minneapolis. In order to solve this complex puzzle, participants worked on a wide variety of challenge components ranging from researching zoning requirements, developing a financial proforma, developing the building design, construction schedule and budget, creating a brand and to evaluating the design from the viewpoint of a long-term owner.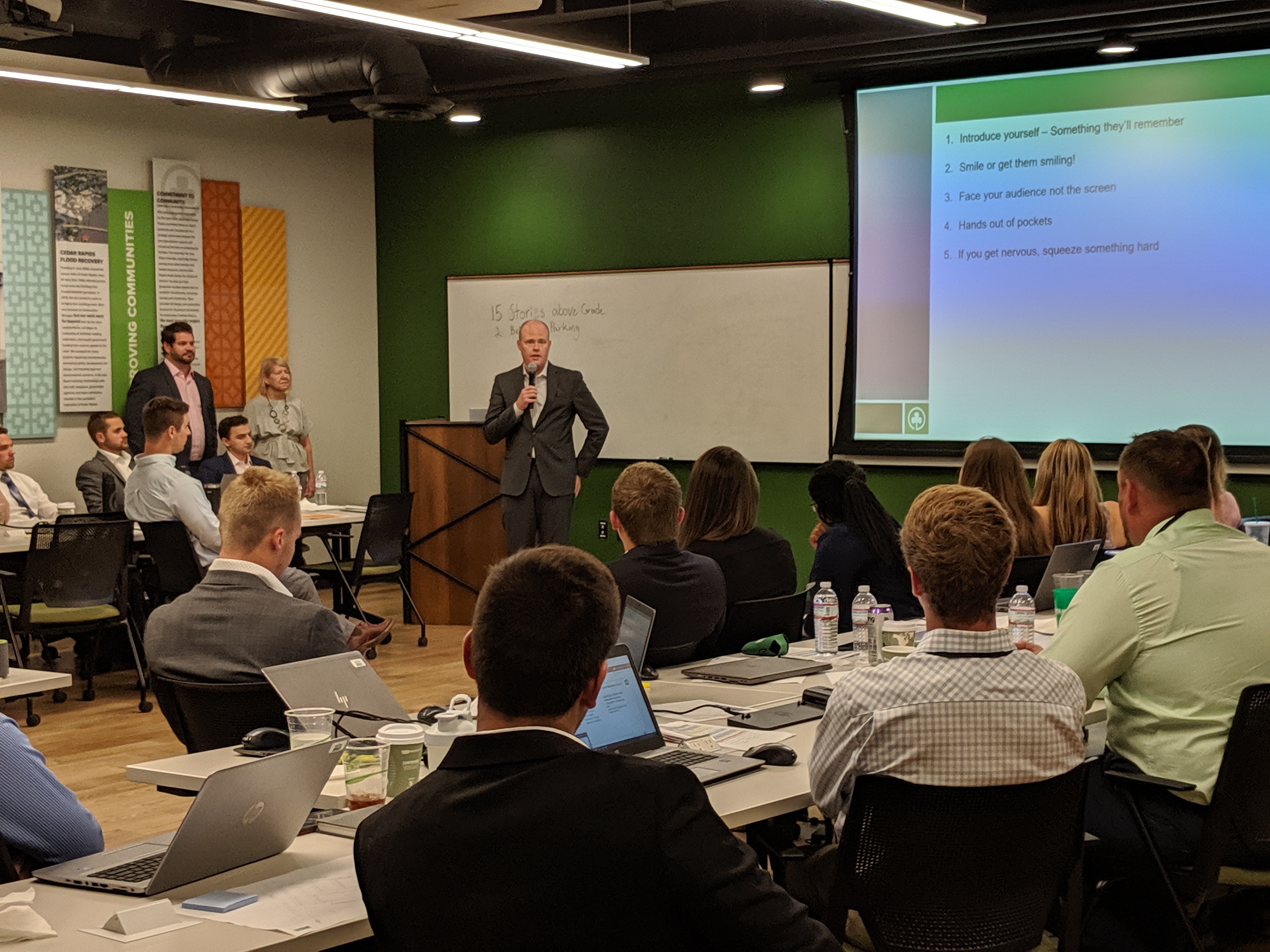 The teams set out to determine the design and financial viability using the unique mix of knowledge across all participating disciplines including architecture, construction, development, finance and marketing. Human resources also participated by observing and presenting the two team's combination of strengths that started to emerge throughout the process. 

During the challenge, experts from various Ryan departments joined the group to give advice to the intern participants, enabling them to further discuss the nuances of the project and to understand the complexities of working in a collaborative environment. One of the interns from the event proclaimed, "The Ryan team would come in as soon as we got stuck on something and get us moving again. It was an extremely helpful and motivating experience."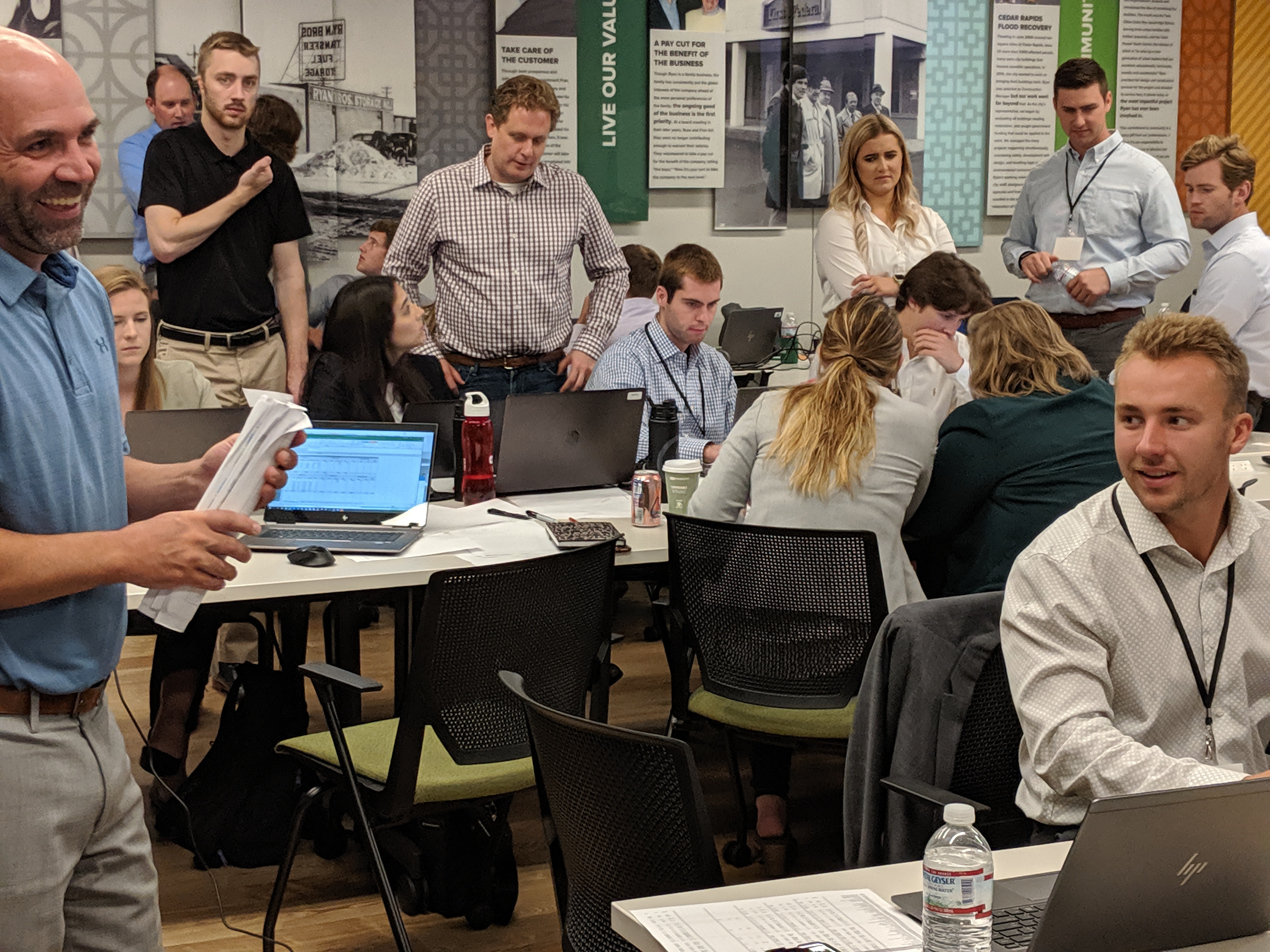 The event culminated in a presentation to a full room of Ryan employees and a panel of judges that included Ryan CEO, Brian Murray; CFO, Lisa Kro; National President, Jeff Smith; Regional President Mike Ryan; VP of Construction, Jason Gabrick; and SVP of Human Resources Colleen Dockendorf.  

The integrated team exercise, which was completed in just one day, would typically take Ryan teams a couple of months to pull together.  

"There are few opportunities that exist where interns get hands-on experience in all facets of a commercial real estate process, while also having the opportunity to present their collective insight to executive leaders," said Mike Rodriguez, President of Ryan A+E and a sponsor of the program. "It was an exciting few days and I was very proud of our team and all of the interns present."

The full three-day event represented an opportunity for interns to participate in a collaborative, real-world process, network with peers in the industry and tour projects within the Twin Cities. 

For more information on internship opportunities follow the Ryan Careers page.