Ryan Partners with C. S. McCrossan to Develop Minnesota Science and Technology Center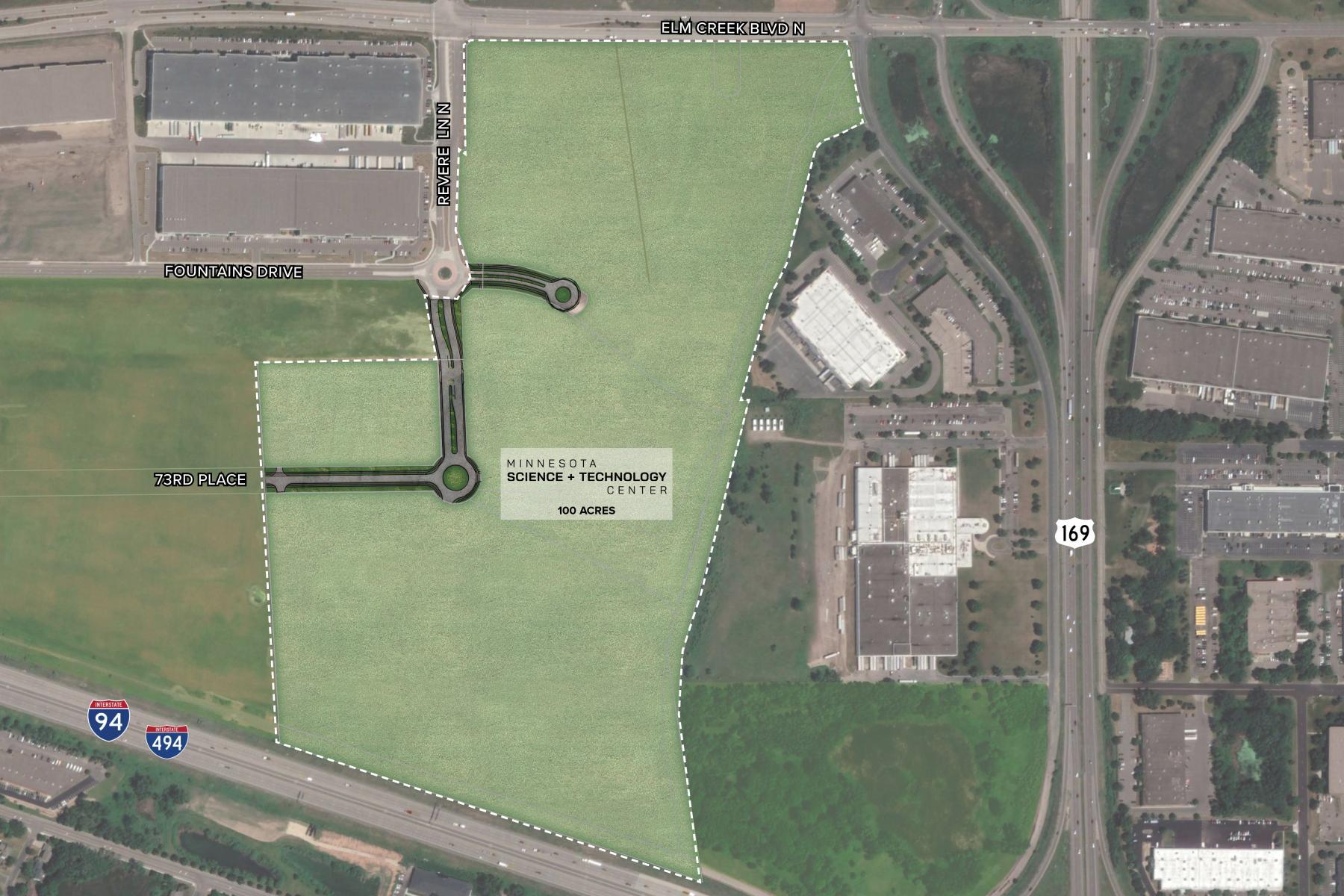 Maple Grove, MN
(
May 09, 2023
)
For more than 60 years, a 100-acre site located in the Maple Grove, Minn. served as a source of high-quality aggregate used by C. S. McCrossan in the construction of many of the Twin Cities' largest road and infrastructure projects.
Now, this site has a new purpose. We're absolutely thrilled to work with this fellow family-owned company to share our plans to develop the Minnesota Science and Technology Center. Working as land partners and co-developers, we are looking to deliver a cutting-edge campus that is expected to redefine the future of business parks in the Minnesota.
Located in the northwest quadrant of Highway 169 and Interstate 94, Minnesota Science and Technology Center will be highly visible and accessible. The campus is located near one of the largest retail hubs in the region, which includes The Fountains at Arbor Lakes and The Shoppes at Arbor Lakes.
Minnesota Science and Technology Center will offer scientists, innovators and researchers state-of-the-art, build-to-suit facilities and amenities that will attract employees and promote physical and mental health. The campus will create a unique research and development atmosphere for companies on the forefront of science and technology innovation, with opportunities for complementary light industrial and manufacturing components.
"From the time our founder Charley McCrossan acquired his first gravel mining property in Maple Grove in the early 1960s, he envisioned that the ultimate best use for the land would be reclamation and thoughtful developments like the Minnesota Science and Technology Center," said John McCrossan, senior vice president of C. S. McCrossan. "The McCrossan family is extremely pleased to partner with Ryan Companies in fulfilling Charley's vision."
In addition to our role as codeveloper and land partner, we will also build the campus. And our design studio, Ryan A+E, Inc., will lead the site master planning.
The City of Maple Grove will play a critical role in bringing Minnesota Science and Technology Center to life. This project is expected to create substantial employment opportunities for trade professionals during construction, as well as countless opportunities in science and technology once it's completed.