Ryan Promotes Three Marketing Team Members to VP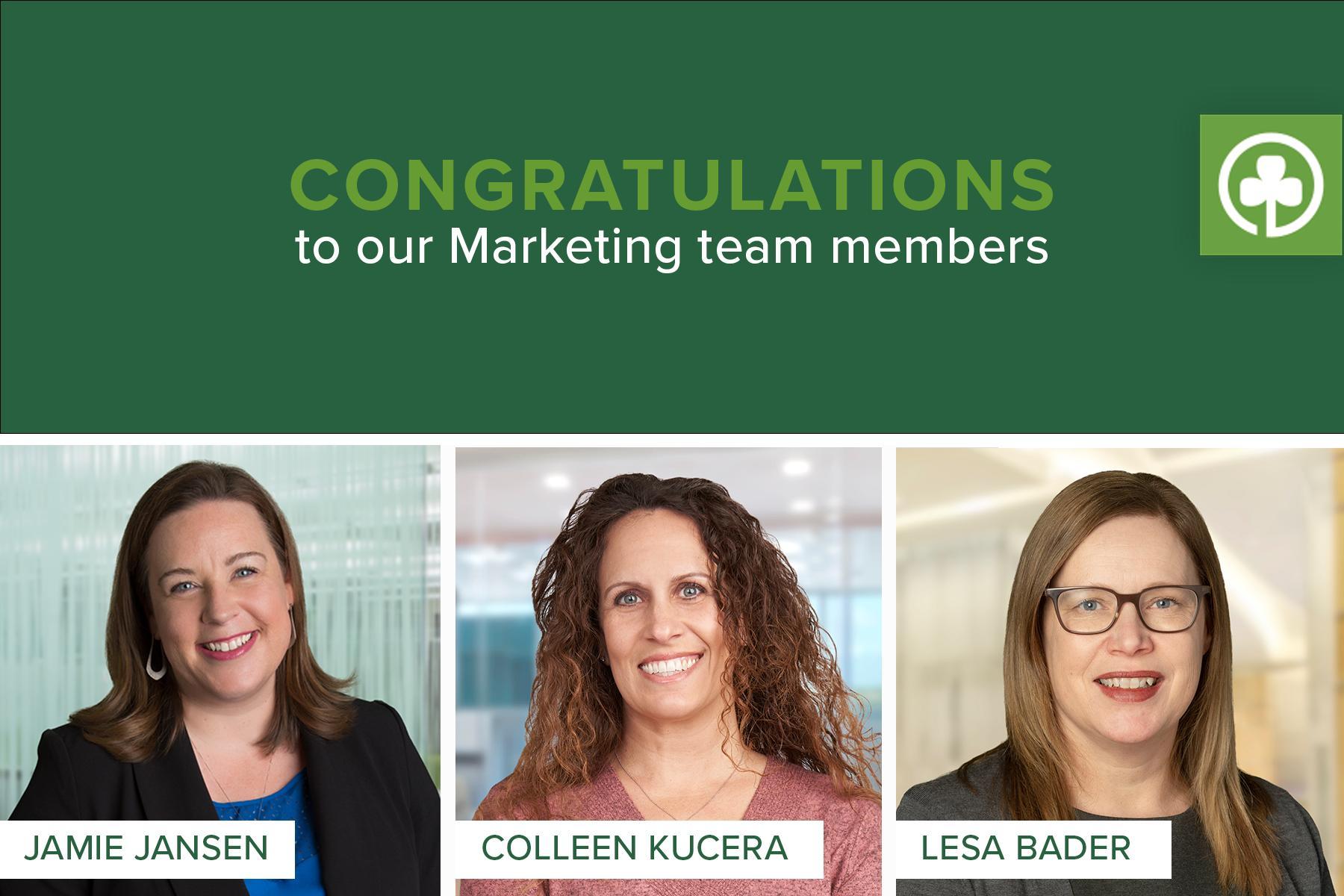 From Ryan's website and branding to proposals and business development tools, the marketing team plays an important role in promoting our services. Our marketing team is always abuzz, so much so that the team has grown over 1000% in the last decade to more than 50. With a growing team and exciting projects to share, we'd like to recognize Colleen Kucera, CPSM, Jamie Jansen and Lesa Bader for being fierce leaders!
Based in Phoenix, Colleen has been promoted to vice president of marketing. As a member of the senior leadership team, Colleen leads a team of 30 while focusing on business development initiatives and improving integration and collaboration. Since early 2021, she has doubled the marketing team as Ryan continues to expand geographically. Colleen was named 2019 Marketer of the Year by SMPS, Arizona and is currently an active member of that organization.
Jamie, who is based in Minneapolis, has been promoted to vice president of marketing. As a marketing leader, she creates strategic national marketing plans, targeted marketing campaigns, collateral and other integrated marketing strategies. Notably, Jamie established and launched Yellow Truck Creative, Ryan's in-house, award-winning creative agency where she is responsible for all aspects of the division. She also led a strategic brand refresh that positioned Ryan Companies as an industry leader.
Also based in Minneapolis, Lesa has been promoted to vice president of communications. In her role, she leads the company's internal and external communications, as well as team member and executive communications. During the company's last two years of unprecedented growth, the communications team played a critical role in leading and supporting numerous strategic initiatives including all COVID communications, launching regional PR structure, and introducing a new employment brand.
Congratulations Colleen, Jamie and Lesa!