Ryan Releases Renderings, Animation and Website for Cantera Point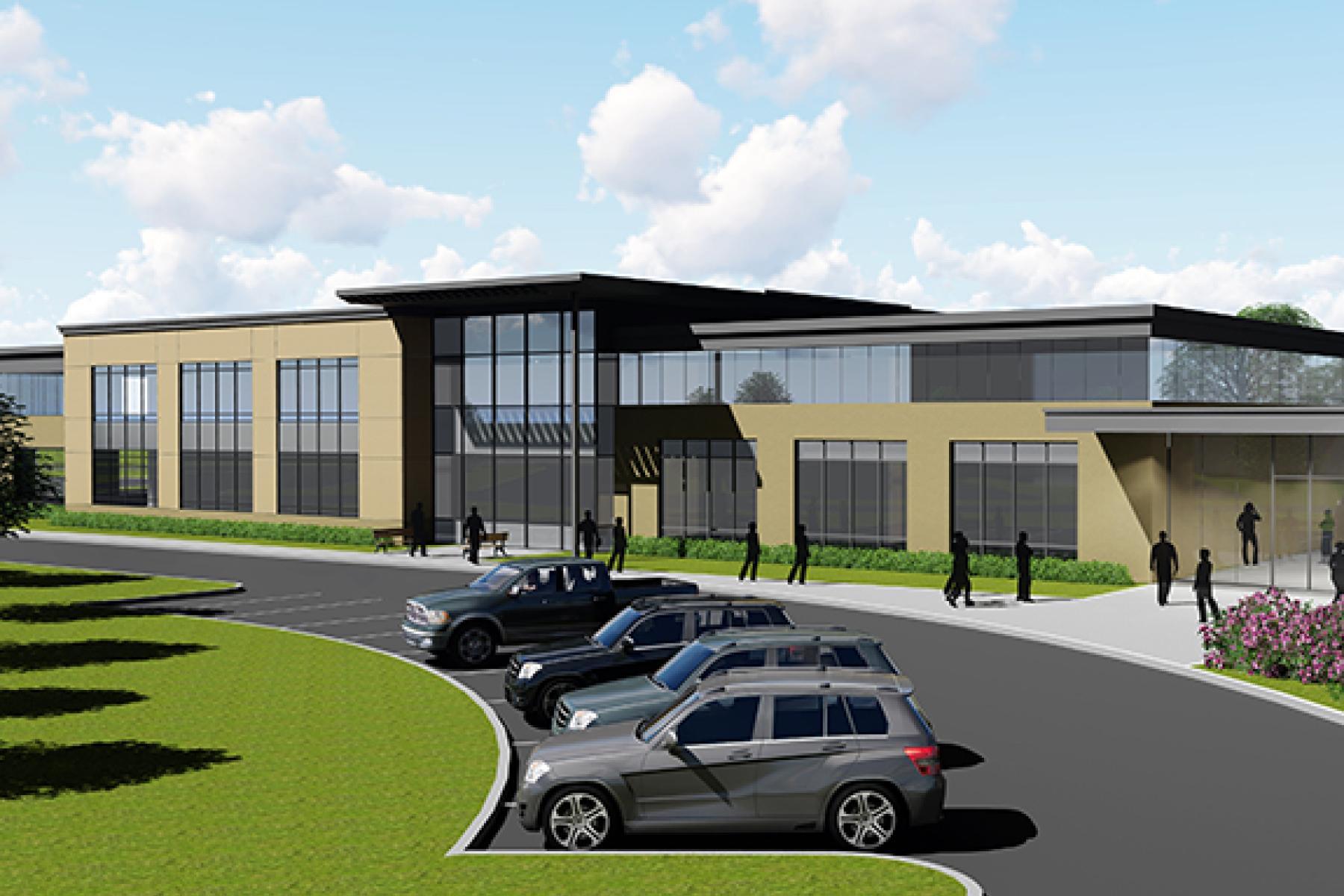 Naperville, IL
(
Dec 01, 2016
)
Ryan Companies US, Inc. has released building renderings, an animation and an informational website – www.CanteraPoint.com – to further highlight the development opportunities at Cantera Point. Ryan's development plan targets healthcare and corporate users for this 9.5-acre site located north of I-88 within the Cantera Business Park in west suburban Warrenville, Illinois.   
The latest marketing elements for Cantera Point are designed to give prospective users a better sense of the site and the context of a potential development. The marketing of the site, according to Curt Pascoe, Director of Development, Ryan Companies US, Inc., reflects the full spectrum of development and user opportunities that are available, including healthcare systems and medical groups to corporate office users looking to create their own presence and identity with a corporate build-to-suit.
"There is great flexibility in the Cantera Point site," Pascoe said. "We're releasing renderings that depict corporate build-to-suits starting at 30,000 square feet to a single-building development totaling 85,000 square feet. All present great potential for signage and identity."
When the acquisition of the land site originally was announced earlier this year, Ryan identified a medical office building complex as a natural fit for the well-located land position that is "in the path of progress and further expansion" of healthcare systems that serve the western suburbs. A shortage of available single-user office buildings of this size in the western I-88 corridor and the site's existing zoning status also make it an ideal alternative for a corporate user with a need for accelerated delivery.
According to David Justh, Executive Vice President, CBRE, who is marketing the site for Ryan, Cantera Point is the last site available in the 650-acre Cantera Business Park. It also is properly zoned and equipped with streets, curbs, gutters and utilities.
"If I am a corporate user seeking the ability to complete a build-to-suit for 40, 80 or 120,000 square feet of space, the last thing I want to do is start with a 'raw' site," Justh said. "This site allows a user to mobilize more quickly, saving time and money."
Cantera Point is situated strategically at the intersection of Ferry Road, Mill Street and Warrenville Road. Justh said this development, and the overall area, is a proven destination for uses that could include ambulatory surgical centers, proton therapy facilities, sleep centers, orthopedic clinics, women's health centers and health administration offices. He noted that the 650-acre Cantera Business Park is also home to a roster of attractive amenities that include hotels, restaurants, retail, entertainment and recreation.
The acquisition of the Cantera Point land site further demonstrates Ryan's bullishness on the Chicago suburban marketplace and the demand that exists for new, urban-style office buildings that allow businesses to cater to a modern, millennial-based workforce.  "While large-block vacancy over 200,000 square feet is available in existing, older buildings," Pascoe noted, "there are very limited opportunities for users who desire a new building providing the appropriate amenities and parking." 
In addition to owning the Cantera Point property, Ryan also will provide development, design-build and real estate management services. CBRE will serve as broker. Ryan A+E, Inc., is providing architecture services.
For leasing information about this proposed commercial office/medical development in Warrenville, Illinois, please contact David Justh at CBRE at (630) 573-1273 or david.justh@cbre.com, or visit www.CanteraPoint.com. 
About Ryan Companies US, Inc.
Ryan Companies US, Inc. is a 3rd generation, family-owned national developer, designer, capital investment consultant, builder and real estate manager specializing in fully integrated solutions for over 75 years. Key market sectors include:  retailers, industrial, healthcare, senior living, and corporate build-to-suit; and product experience includes work on office, retail, mixed use, hospitality, multi-housing, industrial, medical office building, senior living, distribution center, public sector, and mission critical facilities.  Ryan serves customers throughout the United States with offices in the North, Midwest, Great Lakes, Southeast, South Central, Southwest and West regions. Ryan was named the 2007 National Developer of the Year by NAIOP, the Commercial Real Estate Development Association. For more information, visit www.ryancompanies.com.