Ryan Starts Construction on 413-unit Multifamily Community in Overland Park, Kansas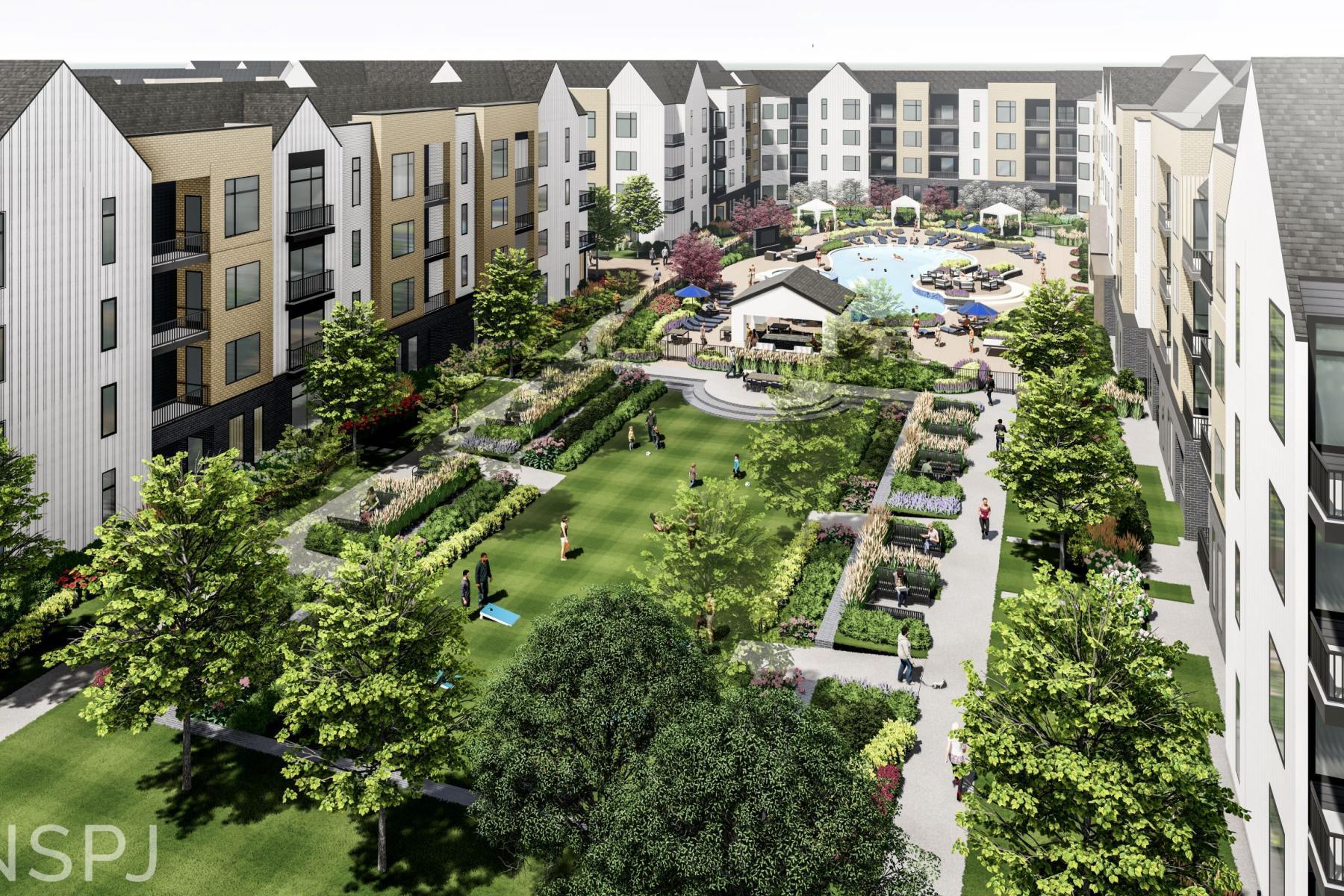 Overland Park, Kansas
(
Oct 16, 2023
)
Residents of Overland Park, Kan. and surrounding communities will have a new housing option by late 2025. Construction has begun on The OsLo, a four-story, 413-unit luxury Class A multifamily community. Taking cues from Scandinavian design and culture, the community will have a focus on health and wellness through its amenities and architecture.
The Oslo is being built in partnership with our operating partner EPC Real Estate Group. When completed, the 550,000-square-foot multifamily community will include abundant green space and a luxury clubhouse. Smart technology will be fully integrated, enabling residents to use a smartphone app to perform a variety of conveniences including accessing the building and their individual units, controlling their thermostats and receiving package delivery notifications from a package system with controlled access. For electric vehicle users, charging stations will be available.
"The OsLo will serve as a wonderful addition to Overland Park's business, recreation and quality of life standards. By developing diverse housing options, the OsLo will help the city attract and retain quality businesses, create a thriving workforce and sustain a quintessential community to raise a family," said Brandon Brensing, vice president of real estate development. "The OsLo will provide an elevated standard of living with a plethora of amenities to suit the growing need of residents well into the future."
Using health and wellness as a compass, the Scandinavian-themed architecture will be complemented by a spa, yoga studio, golf simulator and sound studio. Additionally, dedicated work-from-home/co-working areas with high-speed wireless connectivity and group gathering places with an abundance of natural light in a warm, luxurious atmosphere will be offered. The outdoor living spaces expand on the theme by featuring a large resort-style pool, peaceful park-like spots, pond, and dog park. In addition to the property's amenities, residents will be within walking distance from retailers, restaurants, entertainment and public transit, as well as several recreation sites including the Tomahawk Creek Trail, Blue Valley Recreation and the Scheels Overland Park Soccer Complex.
"EPC is excited to partner with Ryan Companies to deliver a top tier community in Overland Park, Kansas," said Brendon O'Leary, EPC Real Estate Group executive vice president. "The development and design teams have worked tirelessly to fine tune every detail, creating a high-quality sanctuary to live and play for a diverse demographic."
We are the developer, builder and capital markets partner of this project. Joining us, NSPJ Architects will serve as the architect of record; Olsson will provide civil engineering; Lankford & Associates will provide mechanical, electrical and plumbing (MEP) engineering; and Bob D. Campbell will provide structural engineering. Construction financing for the project was provided by Security Bank.