Ryan's Multifamily Sector Welcomes New Team Member in Tampa and Promotes One in Seattle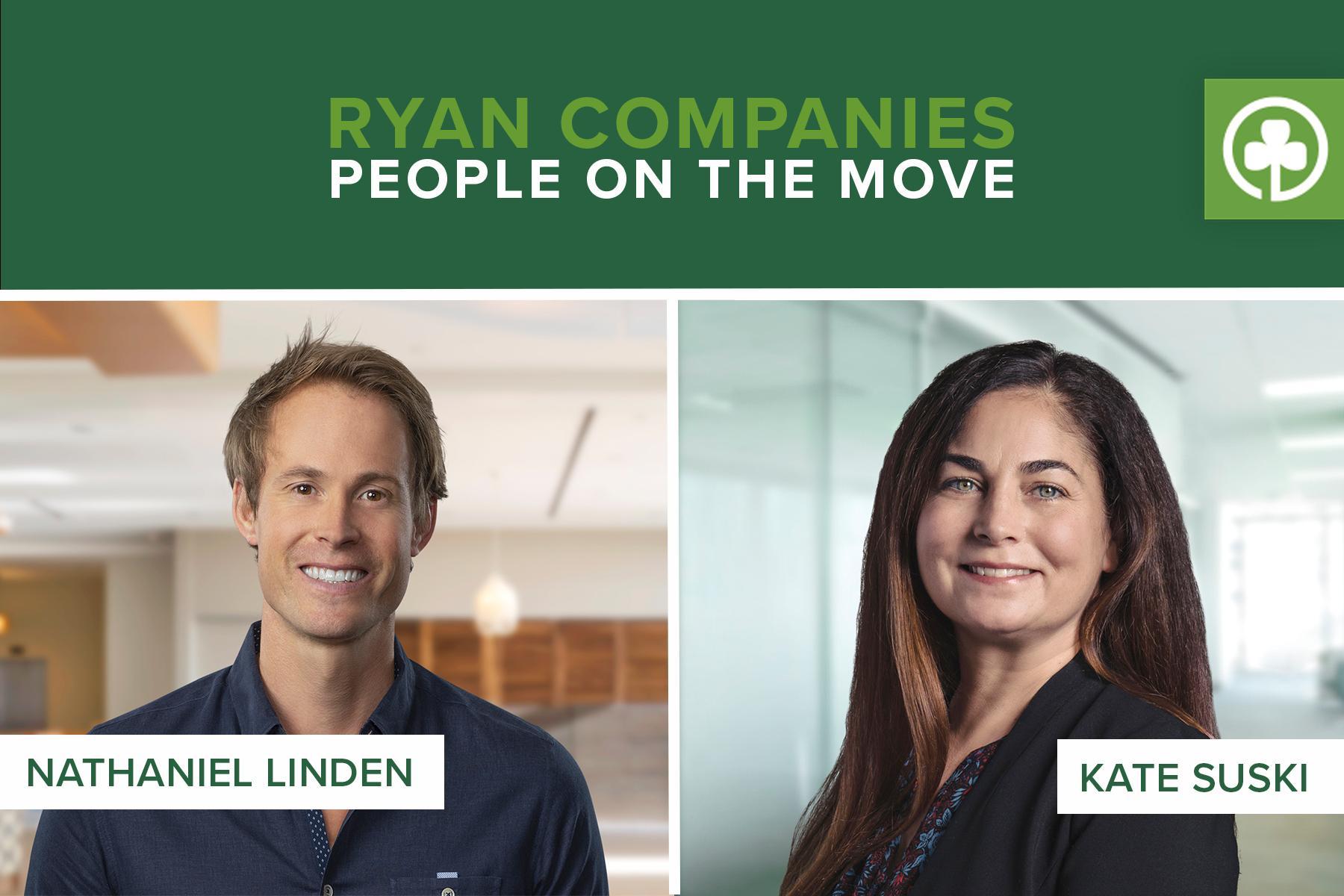 As Ryan's multifamily sector picks up and the company continues expanding geographically, it's our team that will help us continually create places for people to thrive. This is why we are excited to introduce new faces and recognize our team members' promotions.
This week, we'd like to welcome Nathaniel Linden as vice president of real estate development, multifamily. And we'd like to congratulate Kate Suski on her promotion to vice president of real estate development, multifamily.
Based in Tampa, Nathaniel will oversee site selection, land acquisition, due diligence, municipal approvals, design, construction coordination and capital requirements for multifamily projects in the company's Southeast region. His new position reflects Ryan's commitment to expanding the multifamily sector in the Southeast, which has over 1,300 units in the pipeline already. Most recently, Linden was senior development director at Bainbridge Companies where he managed the development of multiple residential projects across Florida.
Kate joined Ryan's Bellevue office in November 2020 as director of real estate development and has contributed to several multifamily and mixed-use projects in the Greater Seattle area, such as Westlake Steps and Premier on Pine. Using her background in architecture and development, Kate will focus on sourcing multifamily opportunities for Ryan, and in doing so elevate the company's capabilities for this type and scale of work. Kate is an active member of CREW's Seattle chapter.
Congratulations to Nathaniel and Kate!