Talamore Senior Living of St. Cloud, New Age-In-Place Senior Living Community Breaks Ground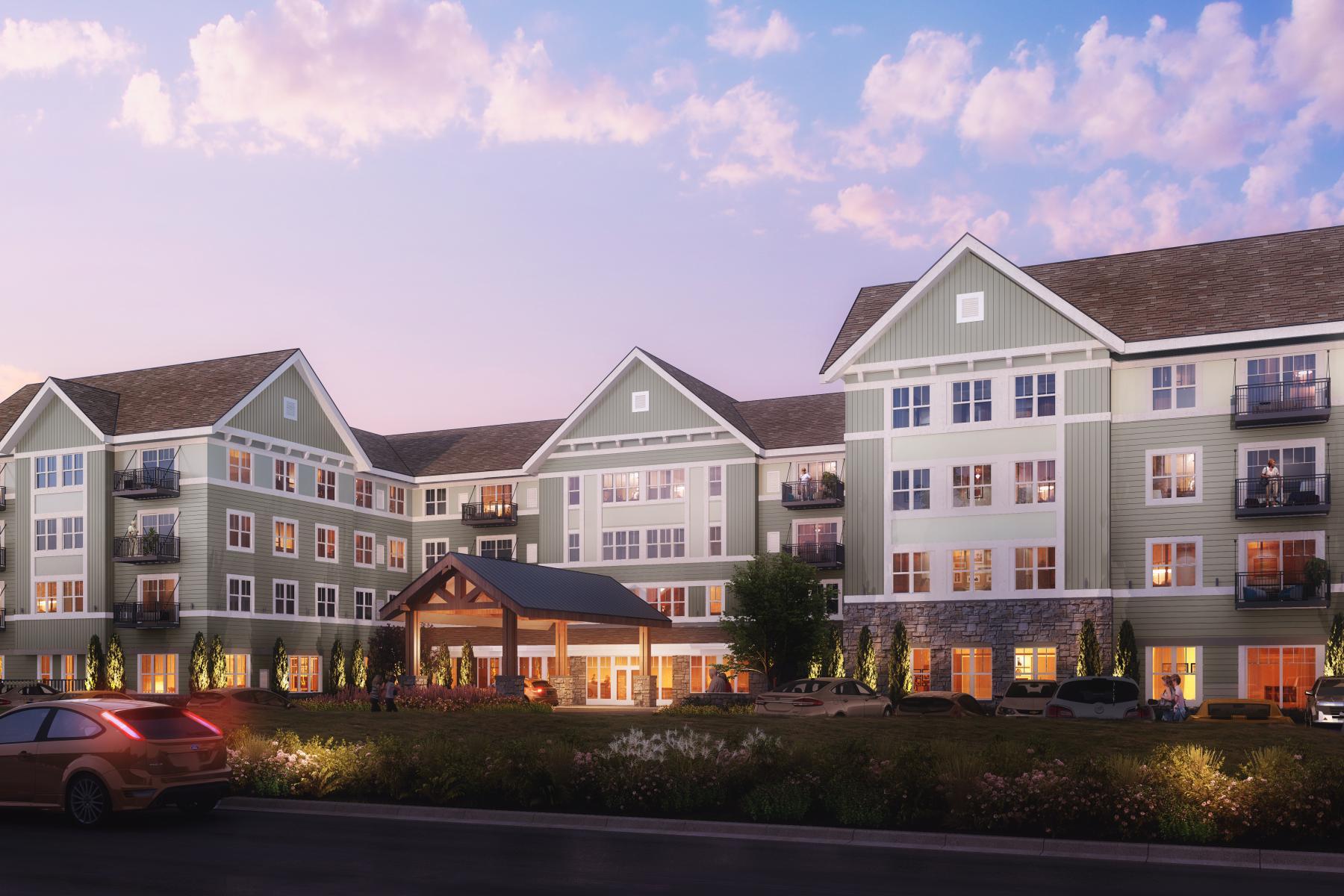 Minneapolis, MN
(
Nov 09, 2018
)
City of Saint Cloud Mayor Dave Kleis joined Ryan Companies US, Inc. and Great Lakes Management when the team broke ground on Talamore Senior Living of St. Cloud, a new age-in-place senior living community in Saint Cloud, MN.   
Ryan will develop, design and build the project and Great Lakes Management will operate the property, named "Talamore Senior Living of St. Cloud," once the project is complete in early 2020.
"The name Talamore was selected because at its root it speaks to the rhythms of life and of the dignity and grace that can be found at each stage of life," said Mike Pagh, President and CEO of Great Lakes Management. "It is our desire to enrich the rhythms of life so that each of our resident's lives continues to be meaningful and fulfilling."
Talamore Senior Living of St. Cloud will consist of 138 units, 64 independent living, 50 assisted living and 24 memory care units. Amenities will include spaces to have a cup of coffee and to read the paper, places for larger social gatherings or for a private gathering like a birthday party, places for specially designed activities, dining spaces that will include a dining room designed for a nice sit-down meal as well as a bistro where residents or family members can grab something on the go. 
"It is our goal to create a senior housing community that is unique and special to anything that currently exists in the greater St. Cloud area," said Mike Pagh President and CEO of Great Lakes Management.  "Our goal is to create a building that offers a beautiful, warm, inviting environment that will inspire an engaged lifestyle while also being an active member in the larger community."
The new senior living community will create at least 50 permanent jobs and over 300 temporary construction jobs in its location near the Crossroads Center at the intersection of highway 15 and 3rd street north in St. Cloud. 
"Saint Cloud is an exceptional market for our new project," said Lucas Larson, Senior Living Development Manager with Ryan Companies. "We think the location and design of the building will be best-in-class, but most importantly we feel our partner, Great Lakes Management, will deliver exceptional care to residents of the community."
Ryan Companies has developed nearly $700 million of senior housing across the United States in the past 6 years.  This will be the first new project in Minnesota since, 2015.  Ryan is projecting to develop 12 new senior living communities per year across the country.