Transforming Spaces and Lives: Partnering with the Community to Construct a Free Health Clinic in Iowa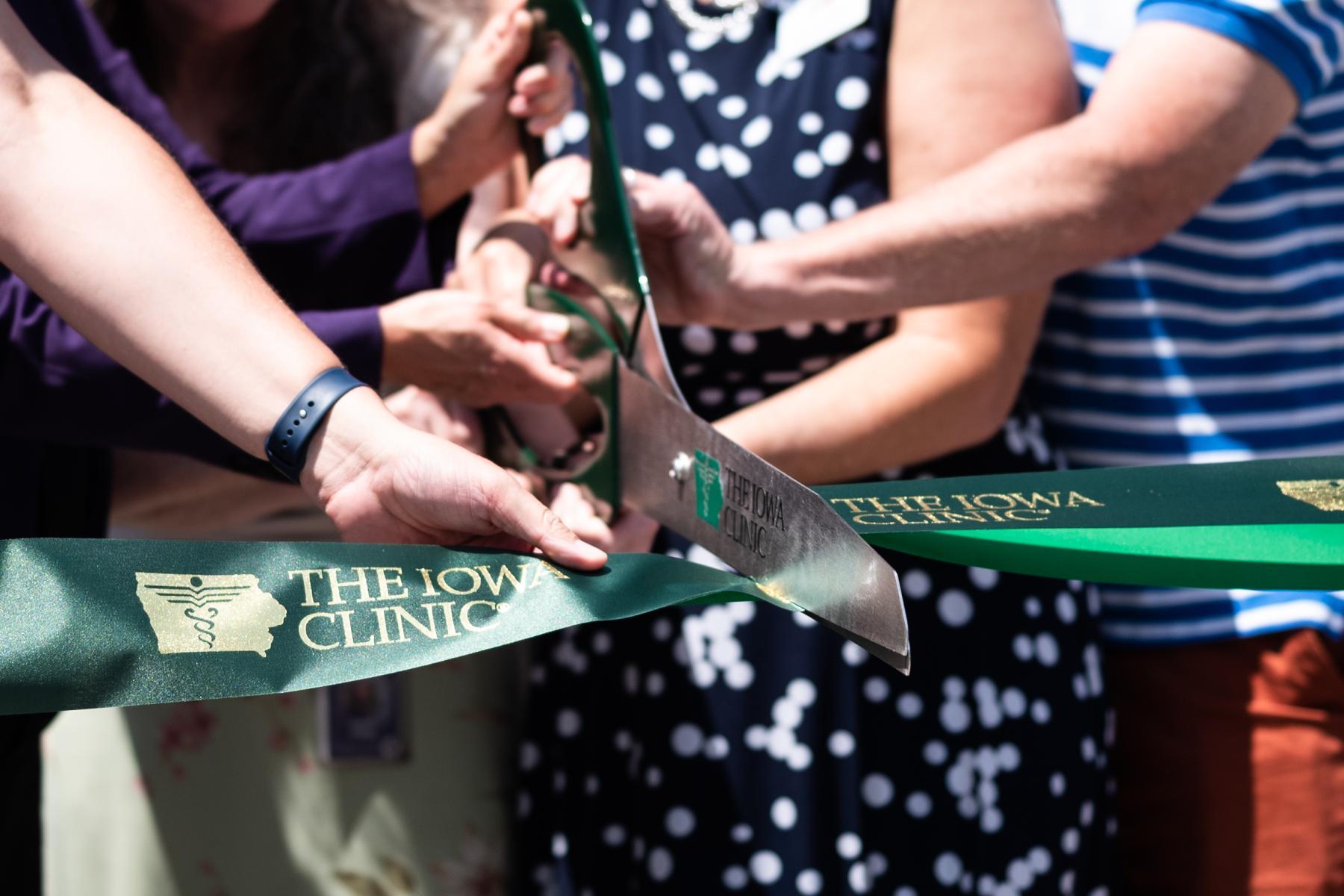 Clive, Iowa
(
Jul 20, 2023
)
We know life-changing impact happens when you combine time, talent and resources to achieve the same goal. That's why we are proud to have teamed up with The Iowa Clinic Healthcare Foundation—in partnership with Free Clinics of Iowa and Clive Community Services—to create a standalone, new healthcare facility in Clive, Iowa.
Here's how we played a role in providing a dedicated, high-quality space for Iowans to receive the care they need and deserve:
Who? Our team partnered with long-time client The Iowa Clinic and their nonprofit Foundation to support their efforts and partnership with Free Clinics of Iowa (FCI), a volunteer healthcare network that provides basic health care services at no cost to the patient in rural and urban settings. As part of the expansion of this new facility, we donated our construction services, building at cost with no fee. Our staff also volunteered for four days to assist on site.
What?  This free health clinic—which celebrated its open with a ribbon cutting this June—serves patients who otherwise lack access to affordable medical care. Known as the Free Medical Clinic (as part of Clive Community Services), this medical facility will offer basic healthcare services, as well as a clothing closet and food pantry to assist with additional basic needs and provide helpful resources.
How? Patients can receive basic, primary care healthcare services at this clinic without a fee thanks to the efforts of volunteer physicians, nurses and other health professionals, because of the donated time, talent and resources.
Why? We recognize that the buildings we construct are more than buildings. They are monumental backdrops where transformation can take place—especially in healthcare environments. As part of our Ryan Impact, we value Living Well and Giving Back to the communities we serve—and this project aligns with those crucial impact values by focusing on the well-being of our neighbors and the livelihood of our communities. Thanks to this free clinic in Clive, patients can walk in and be served with dignity.
With offices in Des Moines and Cedar Rapids, we are proud to call Iowa one of our home bases– and this clinic in Clive, Iowa, is one of many we've helped play a part in constructing. Our partnership with The Iowa Clinic Healthcare Foundation began in 2004 with the Extreme Makeover: Free Clinic Edition project when seven clinics were renovated.
Together, brick by brick and day by day, we can work together and make significant impact that can transform spaces into places and improve lives of our neighbors across the country